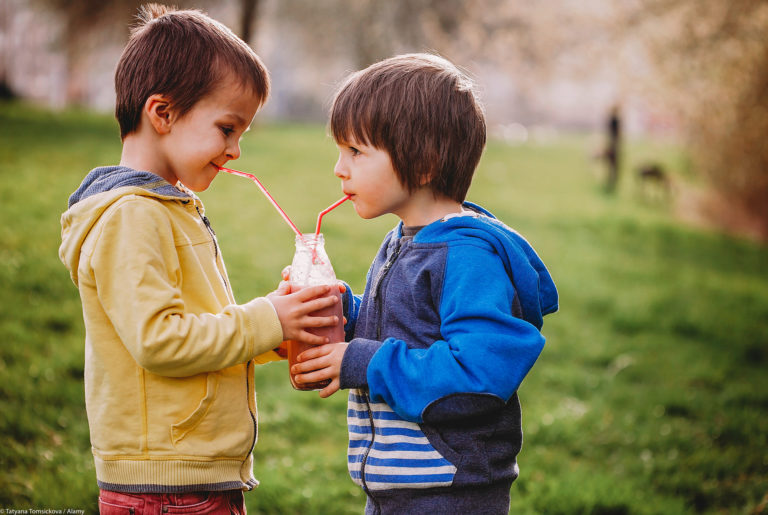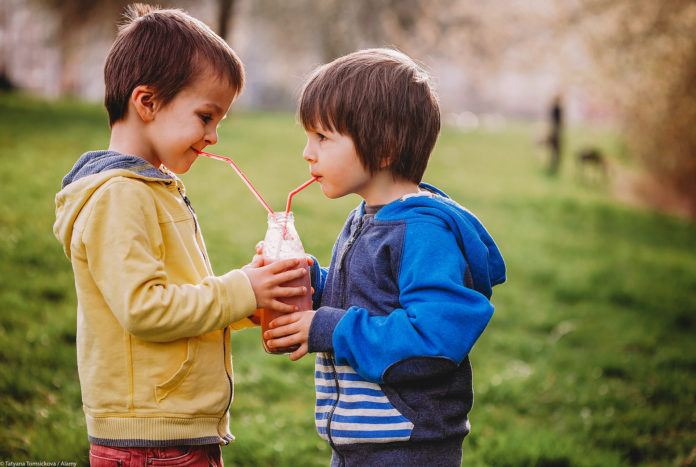 We're big fans of smoothies. Most kids love them, they taste great, and they're an easy way to boost the family's fruit and vegetable intake – let's face it, as parents we sometimes need a hand when it comes to healthy eating.
If you're struggling for a basic recipe, start with milk (dairy or non-dairy) or yoghurt. Add in a banana and some extra fruit, and fruit juice too if you like. Pop in a couple of ice cubes, and blend until the texture is creamy.
To make it even more nutritious, take a look at our list of secret ingredients – add them in before the blending stage and then upgrade your smoothie to super-healthy!
Most kids will turn up their noses at the thought of eating an avocado, but the flesh has a creamy texture and a mild taste so they won't even know it's there. A great source of vitamins C and E, and monounsaturated fat.
Steamed or roasted beets are naturally sweet and add a gorgeous colour to a smoothie, as well as providing an extra serving of veg your child might not eat as 'normal' food – think of it as stealth healthy eating!
A handful of these will add fibre and texture, and they contain plenty of zinc, iron and calcium too – all essential for a healthy diet.
Try adding a chopped date, a handful of sultanas or a few cranberries. Dried fruit is high in potassium, fibre and iron – all good. But be careful, as they also have a high sugar content.
Its mild flavour means it will go virtually undetected, but it'll give your smoothies an extra shot of healthy Omega-3 fatty acids. Just remember to store it properly – in a tightly-sealed bottle and in the refrigerator – as this oil can go bad quickly.
Experiment with your favourite herbs – depending on your base recipe, try adding mint or basil for a fresh, refreshing flavour. Leafy herbs work better in smoothies than woody varieties such as rosemary, but feel free to experiment.
There's nothing like the zing of ginger – and it goes especially well in recipes that feature apples, pears, oranges or squash. Antioxidants, potassium, vitamin C and magnesium all in one – no wonder ginger is a superfood!
The struggle to get kids to eat their greens is all too real – but this could be the way. You could just throw in a few spinach leaves or some kale, but if you freeze them first they will taste less 'green' once you blend them in. Make sure they're dry, then pop them into a zip-lock bag and freeze for up to three months.
These give a fantastic texture to any smoothie, not to mention a powerful shot of both fibre and iron. They taste great, too.
Don't throw out brown bananas or squishy peaches – turn them into a smoothie! They'll give natural sweetness and cutting down on food waste is always a good thing; obviously, use your judgement as to whether something has gone too far over to be used.
If you want to add some protein into your kid's smoothie, try a nut butter – almond, hazelnut, peanut or walnut are all delicious. Take a look at the nutritional values before you buy, though – some versions are much higher in fat, sugar and preservatives than others.
Made from sesame seeds, most people think of tahini as an ingredient in hummus – but it's so much more versatile! It's a great alternative for anyone with nut allergies, and a good source of B vitamins, vitamin E, calcium and iron – and works perfectly in a smoothie.
Add carrot puree to a vanilla-based smoothie for a hit of beta-carotene – a powerful anti-oxidant. Pumpkin or sweet potato will also boost the nutrition content, and all three are naturally sweet and give a gorgeous colour to the drink.
Cannellini beans are low in fat but high in protein and fibre, and their mild flavour means they won't raise suspicions among wary kids! Give it a go.
Also read: