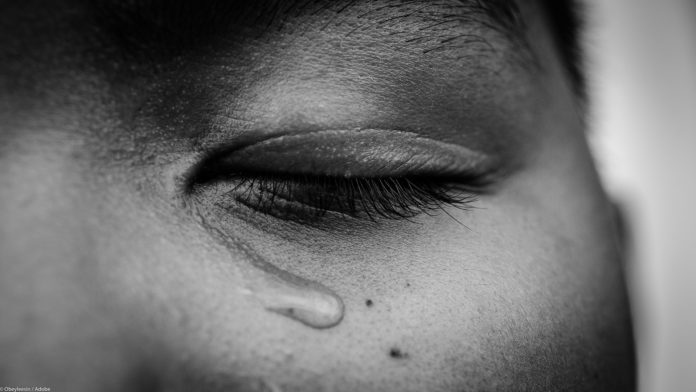 It's a tragic fact that despite our best efforts to raise happy kids, this generation of children and young people are potentially the least mentally well in history. Children's mental health is a now a major problem.
There isn't a day that goes by without the press reporting another tragic teen suicide.
Suicide attempts ending in hospitalisation have doubled in the UK in just eight years.
A reported one in four girls aged 14 has self-harmed, with the number admitted to hospital twice what it was twenty years ago.
Children's mental health services across the western world – but in the US and UK especially – are overwhelmed by the number of mentally unwell children requiring support.
In England, children who've attempted to take their own lives are waiting up to six months to see a professional on the NHS. In just two years, the number of children needing counselling for anxiety has risen by 60% according to a report from December 2017.
A recent documentary by Panorama shared a leaked report showing that CAHMS (Child and Adolescent Mental Health Services) have been told to ignore all but the most serious cases of mental health issues.
When you take into consideration the fact that half of all mental health conditions begin before the age of 14, the future looks bleak for young people being denied treatment until it's too late.
As parents, these statistics are terrifying, not least because there doesn't seem to be a clear answer as to why it's happening.
We are probably the most informed parents ever; there's certainly no shortage of books and advice on how to rear our kids. We try not to shout, smack or criticise too much. Our children are in general better fed and wealthier than previous generations, with access to every advantage we can give them.
But they're struggling more than ever before.
Some of this can be attributed to better understanding, but this counts for little if we can't appropriately support our children in a timely sense. In the UK at least, this doesn't seem to be happening.
So where are we going so wrong? And how on earth do we put it right, before it gets any worse?
Research from both The University College London and the Children's Commissioner suggests an 'extreme obsession' with social media and unfettered access to the internet is a big part of the problem.
Young boys and girls are bombarded with images of perfect bodies and airbrushed lives, leading to unrealistic expectations and huge pressure to achieve.
Bullying and increasing pressure at school have also been attributed as part of the rise.
The advice to parents is to double down on communication to ensure you know what's going on with your son or daughter. Even the busiest of us need to be prepared to make time to listen to our kids.
They might not say what we want to hear, but by giving them room to be honest, we build trust that we can support them without judgement.
Encourage smart-phone free time at home, especially at night and during family time to help your child regulate your use. That also means setting your own restrictions to set the example your children need.
In the Mental Health Foundation's guide to supporting children's mental health, they advise encouraging parents to step back and allow children to take responsibility for some decisions around their lives.
Children need to feel that they have a future, can succeed and are valued by the people around them. Seek out opportunities to help your child see this for themselves.
Finally, seeking help for yourself is critical. Supporting a young person who is struggling is time consuming and challenging in the extreme.