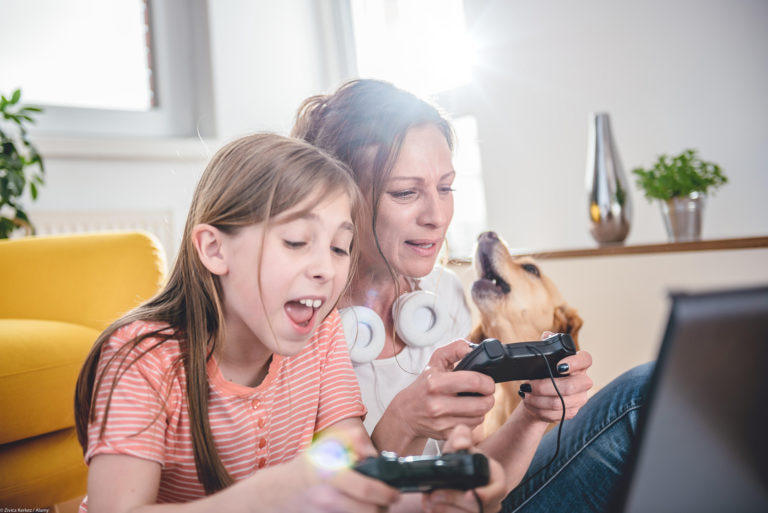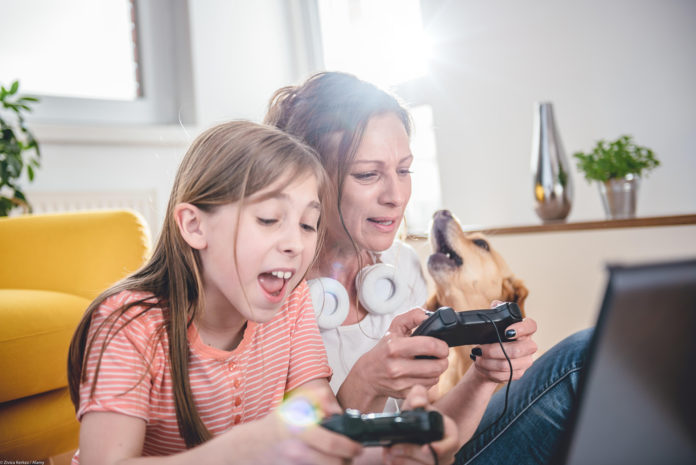 Technology certainly isn't what it was when we were kids.
From social media and mobile devices to apps and video games, kids are surrounded by tech in today's world.
The constant distractions. The never-ending need to be glued to phones and TVs. It's all a bit overwhelming.
And while it may feel as if video games and apps are taking over the lives of our children, it's not all bad.
In addition to the numerous studies describing the cognitive benefits of video games, they can also be an excellent tool for bonding with our kids.
To prove this point further, let's take a more in-depth look at a few of the ways you can use video games to bond with your children.
1
Start a Family Video Game Night
As a child, my family held a family game night every Sunday night.
The thing is, our game nights usually consisted of board games like Monopoly, Clue, and Trivial Pursuit.
And as much fun as we had, my kids don't have the same appreciation for these classics as my wife and I do.
They want to play video games, and they want to play them ALL the time.
So, to play to their interests and keep the tradition alive, we decided to implement a family video game night every Sunday.
The Nintendo Switch seems to have the best multiplayer games on the market today, so we typically use our son's console and connect the Switch to the tv.
Our favorite games to play include:
Mario Kart
Super Mario Party
Rocket League
Super Smash Brothers
Just Dance
If you intend to use or purchase the Switch, you should be aware that you'll need to get extra controllers (called "Joy-Cons") if you want to play with 4 or more people.
When purchasing a new console, it should come with two controllers out of the box.
My son is a huge soccer and football fan. He also loves video games.
So, naturally, FIFA and Madden are his favorite games.
Although I a little concerned with the fact that he would spend far more time playing virtual soccer and football than playing the real kind, I soon realized that it could be a great opportunity for him to learn and for me to bond with him.
Both FIFA and Madden have become highly realistic and have practice modes where you can actually run through different plays and then replay them.
I help coach the soccer and football teams he's involved in, so I quickly found that the practice modes were an excellent opportunity to show him different formations, plays, and other intricacies of the two sports.
Practicing and playing the two games with him a couple of hours per week has helped him become better both on the actual field and in the virtual version of the games.
It has also helped him understand that, with practice and effort, he can become better at anything.
And it has provided a much-needed opportunity for me to bond with him even while he beats me in both of them.
The point here is this. Finding a video game that aligns with your child's interests, and using it as a way to show them that practice and effort can help them become better at anything, is a win-win-win situation.
3
Play Apps With Your Kids
When I was growing up, the Super Nintendo was the most transformative video game console I or anyone else had ever seen.
Today, our kids have phones with better video games.
And, as depressing as this is to think about, it does provide an excellent opportunity for us to bond with them (even when we're not with them).
Apps like Battleship, Monopoly, Scrabble, and Life allow us to play the board games we used to love with our kids.
The best part? We don't have to go through the excruciating process of trying to convince them to sit down for hours and play a non-virtual game with their parents.
In addition to these classics, there are several other apps that you can play with your kids.
As you begin doing this, you'll quickly find that the "new favorite game" changes frequently.
So be sure to check in with your kids from time to time for the inside info on the best new video game.
While the media may have convinced many of us that gaming is a global epidemic, video games are not nearly as bad as we've been led to believe
On top of the developmental, emotional, social, and cognitive benefits that video games provide, they also offer a fantastic opportunity to bond with our children and understand their interests.
If you're a parent and you're becoming worried about the amount of time your kids spent playing video games, I encourage you to give it a try and play a few games with them.
It just might change your outlook.
Also read: