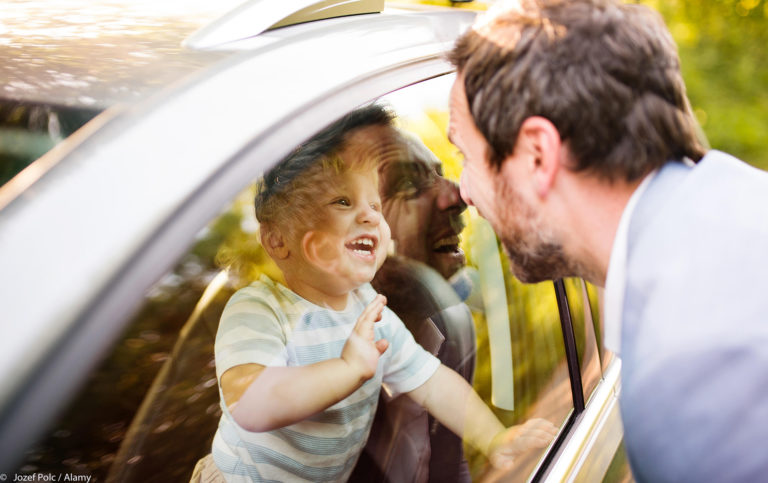 While it may seem impossible, getting along with your ex for the sake of the kids is one of the single best things you can do for them. Put simply, they need you both and you must respect the other parent's valuable role in the kiddos' lives.
So, you may be wondering, what are the features of a high-functioning, secure co-parenting situation?
Parents are respectful of one another.
Children are always encouraged to have a loving relationship with their other parent and never feel as though they are betraying one parent by loving the other.
Parents are flexible and fair. If your ex needs to switch weekends, for example, a bit of flexibility can really go a long way.
Parents are supportive and collaborative in the goal of raising health kids. The emotional well-being of the child is the key focus.
Parents are kind to one another and speak well of one another around their kids.
There is calm and positive communication between households and parents.
Stepparents are respected, appreciated and supported.
Now that you know what great co-parenting looks like, let's talk about making it happen:
1
Set a schedule and stick to it
This is not as easy as it sounds, especially when kiddos have extracurricular activities, both parents work and/or parents live a long distance from one another. The trick is to be consistent with it and to make sure that the children also understand and stick to the schedule.
If it is the other parent's day or week or weekend – or whatever you have worked out – treat them as you would like to be treated. Don't allow your kids to play "favorites" or come up with reasons to stay with you, even if it feeds your ego. Divorced parents all too often get used against one another.
A calendar program like cozi can make this easier for everyone.
2
Don't vent in front of the kids
You are probably divorced for a reason. This means that you may have some complaints or frustrations in regard to your kids' other parent. But, the thing you must remember is that he or she is your child's parent and they don't have the same relationship with them as you do, nor should they. Save the venting sessions for your best friend.
3
Remember who matters most
The person or people who matter the most in this equation are the kids. Period. If you can stop making it about you and your ex's feelings and all about the children's, everyone will be happier and healthier. Be careful not to want to be the "cool" parent because you will be doing a disservice to your child.
You may not want to binge watch TV on FaceTime together and that is totally OK but you should definitely be in contact with your co-parent often. Share in positive news about the kids, discuss medical issues, just stay in contact.
Talking Parents may be helpful in keeping communication streamlined, civil and documented.
5
Be quick, friendly and cordial at exchanges
Drop-offs and pick-ups are sometimes tense or awkward. Find ways to streamline and simplify them so that they are not drawn out or uncomfortable and – no matter what – be cordial and polite. Your kid does not need to associate with exchanges with stress.
What are Co-parenting Behaviors to Avoid?
Most of the below list might sound obvious to you but the unfortunate truth is that co-parenting is hard and divorce is emotional. You and your ex are bound to hit some bumps in the road. Keep an eye out for unhealthy behaviors like:
Talking poorly of ex or acting angry or vindictive toward them.
Loud or confrontational communication this is condescending, angry or threatening
Demanding that children to "pick sides" or kids put in the middle of adult conflicts.
Physical aggression or violence between exes.
Lack of flexibility and fairness and sabotaging the child's relationship with other parent.
Disrespecting or acting ungratefully toward stepparents.
Using court system to punish or manipulate exes.
Not returning items from one house to another.
Not sticking to the schedule as much as possible or not showing up at scheduled times or having kids mediate and plan the scheduling.
Whether you think your ex is scum or a saint is not the important thing when it comes to co-parenting.
Short of abuse or some other just cause for taking children from the other parent, there is simply no good that will come of making co-parenting adversarial and your children will be the ones who suffer most.
Also read: