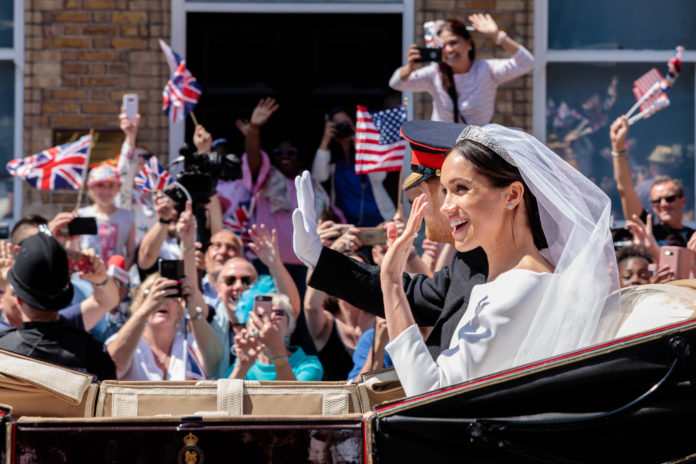 From the moment you announce you're having a baby, family and friends take a keen interest – especially if it's your first child. As your due date approaches, you'll fend off calls inquiring whether there's any sign of Junior and, once he or she arrives, everyone wants to visit.
It's ok to spell out in advance how you plan to handle seeing visitors once your baby is born. If you don't want anyone coming to the hospital, make it clear you'll be asking the nurses to turn people away. (It's worth remembering that in some cultures, whole families will come along and wait while you're in labour and expect to see your baby shortly after the birth.)
Once you're home, decide when you're available and enforce your boundaries. You don't have to accommodate someone who wants to drop by straight after work just because it's convenient for them. It might not be for you. If they really want to see you and your baby, they'll find a way to work around you.
2
Be gentle with grandparents
Parents – both yours and your partner's – will be among those
keenest to get to know their new grandchild. You might be lucky – my in-laws were very respectful of our space. But others are less understanding – one friend says her husband's mother would turn up every day and let herself into the house with a spare key! (She had to resort to bolting the door.)
Grandparents play an important role in your kids' lives so you don't want to offend them. You do, however, need to be firm about what's acceptable.
Alex, a solicitor based in Leeds, West Yorkshire, said life was much easier once she realised her mother was only trying to help. "We got into a routine where, three days a week, she'd come round and bring lunch. I knew when to expect her (and got a decent meal I didn't have to cook), and she got to spend plenty of time with her new grandson," she says.
Some parents announce up front that they don't want any visitors at all – including close family – for the first few days after their baby is born. With no exceptions. It might seem harsh, but for some new parents it's the perfect way to settle into their new lives.
"We did this on the advice of our midwife," recalls Sarah, a former florist. "My husband has a huge family and we learned his mother actually expected to be in the delivery room when I gave birth! We soon put a stop to that, and said we were having a whole week just to ourselves with our little girl, so that we could rest and bond with her. If anyone came anyway, they'd be turned away. My mother-in-law wasn't happy to say the least! But we enjoyed a nice, peaceful week – we didn't even answer the phone. By the time it was over, we were anxious to introduce Clara to her family and really enjoyed seeing everyone."
If you have a large family or circle of friends, there's nothing wrong with allocating timeslots for different people to visit. After all, you don't want to end up with a houseful of people, especially when you're trying to fit in feeds and rest yourself.
Don't be scared to let people know you're keeping visits short. "It would be lovely to see you on Saturday if you can make it between 11am and noon. Before this we'll be busy with our morning routine, and afterwards we'll
be having lunch and resting before going out for a walk, so we need to be quite strict on times."
5
You don't have to be the perfect host
It's natural to want visitors to feel welcomed and cared for, but when you have a new baby don't be afraid to change the rules. You'll be too tired and too busy to run around after guests – instead, it's time to change the rules.
Make it clear that anyone who visits is expected to get their own refreshments, and if they can make you a cuppa at the same time, that'd be great. You'll tell them where you keep the biscuits. (If they're a dab hand with a cloth and a bottle of polish, even better – but that might be pushing things a bit far!)
Also read: