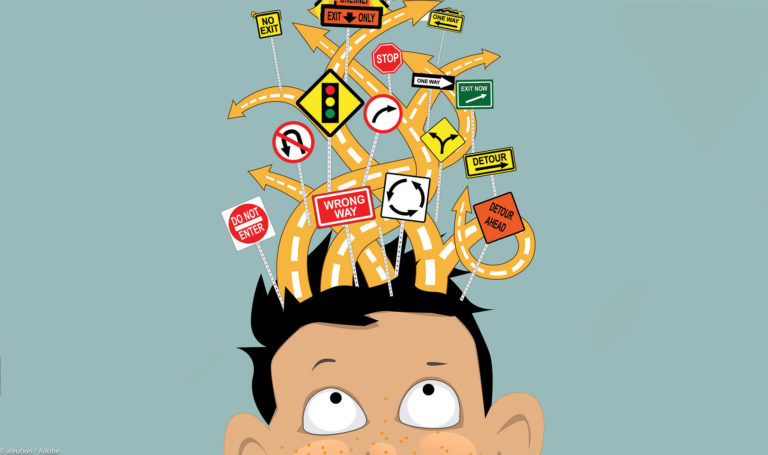 Do you worry that your kid may have a learning disability or that he or she seems more active or less able to concentrate than other children? Does he or she seem "hyper" or fidgety? Has his or her teacher mentioned that sitting still at school is a challenge? If so, you may be wondering if your child might have ADD or ADHD. Or ADD and ADHD.
First things first: this not something you should attempt to diagnose on your own.
You should see a doctor but, if you are gathering information or are just interested in learning a bit more about these disorders then read on to find out about symptoms and treatments as well as the part that you – as a parent – should play.
Understand ADD and ADHD
Males are about three times more likely to be diagnosed than girls.
The first thing you need to understand is that just because your child doesn't present the symptoms you expect does not mean that he or she does not have ADD or ADHD.
There are as many ways for these disorders to "present" as there are people out there dealing with them. Some children (often girls) seem simply spacey, inattentive or disinterested in others. Other kids (usually boys) are very active, unable to complete tasks and possibly even destructive. While hyperactive kiddos are often identified early, little ones who are "spacey" are sometimes just regarded as lazy or apathetic.
Seek medical advice
According to the CDC, 11% of American children have an attention deficit disorder.
Medical advice should not be ignored. If you suspect that your kiddo may be dealing with hyperactivity or attention deficit issues, see a doctor. Start at your pediatrician's office. They often have specific protocol and tests that they will administer. If they feel your child needs more specialized treatment, they may refer you to a psychiatrist, developmental doctor or some other expert.
Medicate, if necessary
1 in 5 American children diagnosed with ADHD are not receiving medication or psychological health services.
Speaking of listening to advice, let's talk about medicine for a moment. This is a hotly debated topic among many parents, educators, and doctors. With that said, it is no one's place to tell you what to do about the health of your child. Don't allow anyone to shame you out of giving your kiddo medicine nor should you let anyone make you feel that you have to.
While medication is not always the answer and medicating kids is serious business, there are children who take ADD or ADHD medications and whose lives are greatly enhanced by medicine. If your doctor recommends it, and you do not want to give it to your child, ask another medical professional. If multiple doctors advise that a prescription might be the answer, then you should at least consider it.
Try play therapy or children's counseling
The average age of an ADHD diagnosis in the US is seven years old.
The rates of childhood and teen suicide, drug use, etc. are skyrocketing. This is scary for every parent, but a child who is dealing with difficulties in school, social issues, etc. due to their ADD or ADHD may be especially susceptible to feelings of depression and other problems. With so many kids taking extreme action to deal with mental health issues these days, it is vital that our children have outlets.
Children's psychologists generally treat kids with play therapy, bibliotherapy (reading) and other types of treatments that feel fun and relaxed. Kids can learn skills and strategies to deal with the symptoms of their disorder. They can also talk to their counselor or therapist about the challenges that they are facing.
Talk to educators
The state of KY has the highest incidence of ADD and ADHD in the U.S.
If your child's teacher has expressed concern, listen. They are not likely reaching out to you with anything but the best intentions. Our kids spend a considerable portion of their day at school so their teachers and educators will have insight into them, and also into their peers.
Don't be afraid to advocate
Over 60% of kids with ADHD still exhibit symptoms as adults.
By the same token, if you do not feel that the educators at your child's school are interested enough in helping him or her, be an advocate. Speak up. Talk to everyone at the school about your child's challenges and let them know that you want them on your team.
Get support
35 % of parents of kids with learning disabilities have serious concerns concerning their ability to manage the issues.
We have covered a lot of actions that you can take on behalf of your child. The reality is that if your kid is diagnosed with ADD or ADHD, he or she will face challenges and will need your help. But, on the flip side of that, parents of kids with special needs often forget entirely about themselves. This results in anxiety, depression, feelings of isolation and more. If you have a spouse, enlist them as a teammate and take help when they offer. If you are single, reach out locally to find parents who are dealing with similar issues or consider seeing a counselor yourself.
Arguably, the most important thing that any concerned parent can do is to ask for as many opinions as you need until you get answers that make sense. In the same vein, once you have found a diagnosis and doctor that you trust, take his or her advice seriously. And, if you start to get overwhelmed, remember that feeling nervous about your child's diagnosis is normal and that many parents are feeling the same way.
Also read: