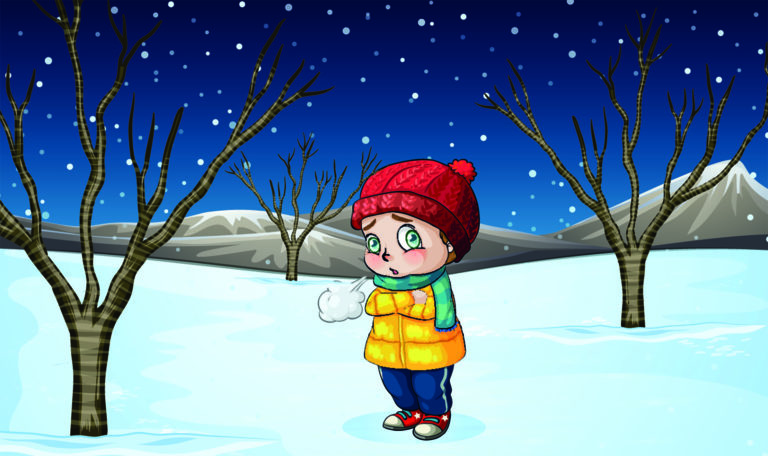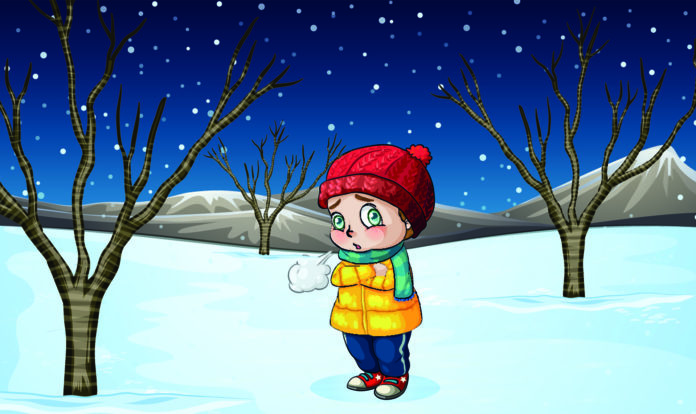 If it is cold where you are, and you have small kids, you may be wondering just how to keep kids warm properly.
It's a reasonable question because babies and toddlers are not just small adults. They have specific needs to keep them safe in frigid conditions. So, let's talk about how to dress children for cold weather.
Layering kids is the easiest way to ensure that they stay warm but can also cool down if they get too hot. Let's talk about what each layer should do:
Base layer

wicks moisture
wool or synthetic fabrics, such as polyester are best
should fit snugly

Middle layers

insulates
wool, down, or fleece are best
should fit close to the body

Outer layer

protects against rain, snow, and wind
fabrics should be waterproof but breathable
should allow easy movement and have ample room for the middle and base layers
Go for easy-to-remove clothes
With little ones, accidents and spills are just to be expected. If you layer your kiddo up (and you should) then try and make sure they easily zip, snap, etc. Now is not the time to put on complicated clothing. Simple, comfortable layers are the name of the game.
Pack a bag of dry layers to use if your child soils the first set. Pack base, middle and outer layers and don't forget socks, shoes, etc. It sounds like a lot of work because it is, but you'll be grateful to have your emergency bag if your little one pours juice all over themselves.
Wrapping up warm in the car
When babies are in car seats, they should be as snugly strapped as possible, which means that thick coats or puffy vests, for example, are not great choices to be worn in the seat. They can be brought along to be worn outside of the car, of course.
Also, keep in mind that your car is heated, and your child may become hot if they are wearing too many clothes and strapped into a seat. It is not better for them to overheat than it is for them to be cold.
You can layer blankets on top of the child once he or she is secured in the seat. They are easy to remove if the child gets hot and will not impede the efficacy of the car seat. However, be careful with blankets near the mouths and noses of infants.
Don't forget the little piggies
Babies' feet and hands should be covered, as well. And, as well know from our mothers' lectures, heat escapes from the head. So, put your little one in gloves, shoes, socks, hats, etc. The skin of a baby's face is very sensitive to wind and cold so keep that in mind when bringing little ones out into the elements, as well. Keep their faces covered whenever possible.
Cotton is a versatile and soft fabric, but it is not suitable for cold weather because it absorbs moisture and will not insulate your little one. There is a reason that people wear so much cotton at the beach, after all. It is light and airy. Not great for snowy days. Stick with fleece, waterproof fabrics, wool, etc.
Bringing kids out in the cold can be stressful. It requires preparation and some forethought. However, that should not keep you in all day during the colder months. If it is possible, you should bring your child outdoors even on chilly days. Outdoor time is important for all people of all ages but especially valuable to babies.
In general, following your parental instincts when it comes to keeping your child warm will probably not lead you astray. If they seem cold, cover them. If they seem hot, take off a layer. Just pay close attention to their little bodies. Enjoy the winter with your baby; just be careful.
Also read:
6 Great Ways To Enjoy A Snowy Winter's Day
6 Home Remedies For Kids' Colds That Actually Work