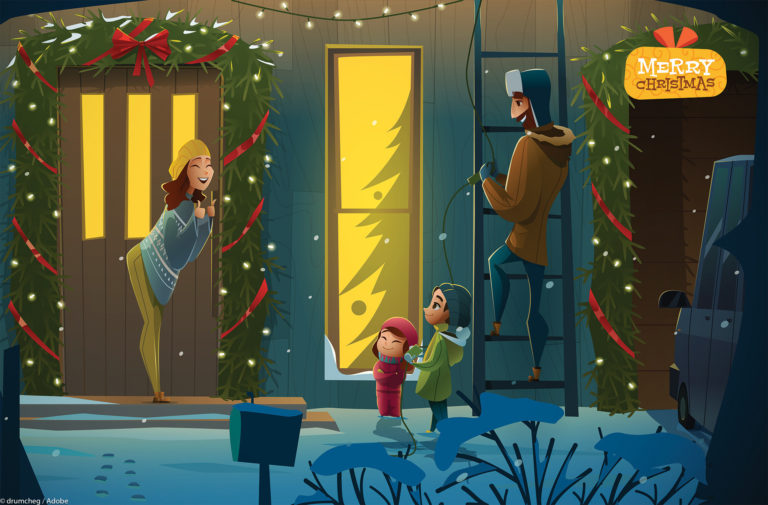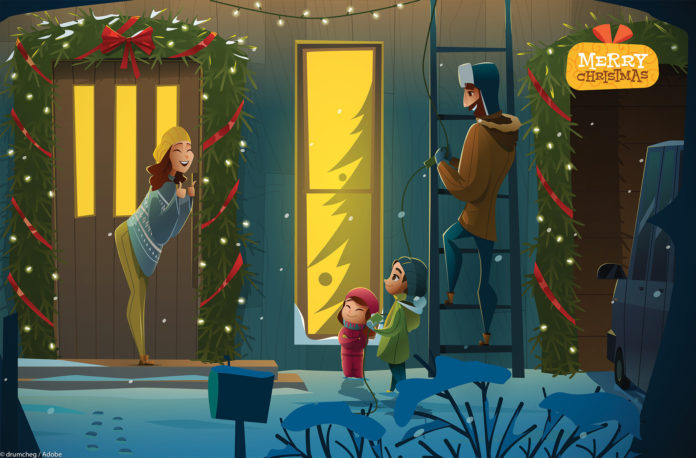 Christmas is one of the few times every year where entire families can gather, exchange presents, and catch up on each others' lives.
But when the booze starts flowing and the political discussions start heating up, it can also be a time filled with plenty of intense arguments. Argument-filled Christmases have been especially common in recent years as the divide in political allegiances has become more and more profound throughout the world.
But, even with the new reality of our world, there's got to be a way we can encourage our family to have an argument-free Christmas, right? After all, this is supposed to be the season of giving.
To help you tame the family squabbles, let's take a look at a few tips for keeping family arguments to a minimum this Christmas.
1
Drink Responsibility (And Encourage Others to Do the Same)
While plenty of people in my family disagree with each other on diverse subjects (as I'm sure they do in yours), those disagreements typically don't lead to intense arguments unless alcohol is involved.
And while I more than understand how difficult it can be to keep family drinking to a minimum over the holidays, I've discovered that the easiest way to do so is by offering to be the bartender.
By having at least some control over the amount of liquor that people are consuming, you'll have a better chance of keeping the vibe calm and stress-free.
This may seem like a silly and unnecessary solution, but carefully-designed seating arrangements can work wonders if you have two family members that are continually clashing during family meals.
If this is a problem in your family, one of the best ways to prevent it is to sit the disagreeing parties on the same side of the table but opposite ends.
While this isn't a fool-proof strategy, it does ensure that family foes aren't staring at each other across the table and building up emotion that will inevitably come out later.
3
Get Started With Planning Early
One of the best ways to lessen the stress on everyone over the holidays is to get started with planning early on in the year.
In most cases, it's a good idea to have your plan for Christmas laid out by the end of November so you can ensure that everyone is informed and aware of the plan as soon as possible.
This can be especially helpful in preventing arguments between you and your spouse, as the holidays can be extremely stressful when making several last minute plans.
In my family, a lot of the arguments tend to take place when everyone is sitting around after gift exchanges and eating (and after the alcohol has been flowing for several hours).
You can often prevent this issue by setting up games that keep everyone occupied.
If you're looking for game ideas to keep the mood light and fun, this list of 30 Christmas Party Games will provide plenty of inspiration.
5
Divvy Up Responsibilities
Another major cause of stress during the holidays is the immense amount of responsibilities that need to be attended to so that everything goes smoothly.
Whether it be the responsibilities of the host for a family gathering or who between you and your partner need to buy gifts for family members, the list of chores is neverending.
The best way to ensure these tasks get taken care of without stress and drama is to simply create a list of everything that needs to be done and divvy up the responsibilities between everyone involved.
If someone else is hosting the family gathering, reach out to them and ask if they'd like help with food prep or would like other people to bring anything. If they do, coordinate with other family members on their behalf to ensure everything goes smoothly.
As far as present buying and Christmas cards, take time to make a list with your partner of people that you'll need to buy for, from there, choose who will buy presents/cards for who.
At the end of the day, preparation is always the best defense against a stressful holiday season.
6
Prevent Arguments on Who to Spend Christmas With
Within most families, the dynamic is such that it is next to impossible to visit both sides of the family on Christmas day.
If this is the case, agree with your partner that you will spend Christmas day with one side of the family and schedule another day to spend with the other side.
If two days isn't possible due to work schedules or your traveling expenses, agree to rotate which side of the family you'll spend Christmas with each year.
In my family, where my wife and I have parents that live on different sides of the country, we agree to spend Thanksgiving with one side and Christmas with the other (and rotate each year).
By planning this well ahead of time, and coming to an understanding of how it will be handled each year, we prevent what used to be a huge annual argument.
Christmas is supposed to be a fun and enjoyable time for the whole family.
By focusing on preparation and the tips we've laid out above, hopefully, you can have an argument-free Christmas that features plenty of amazing memories.
Also read: