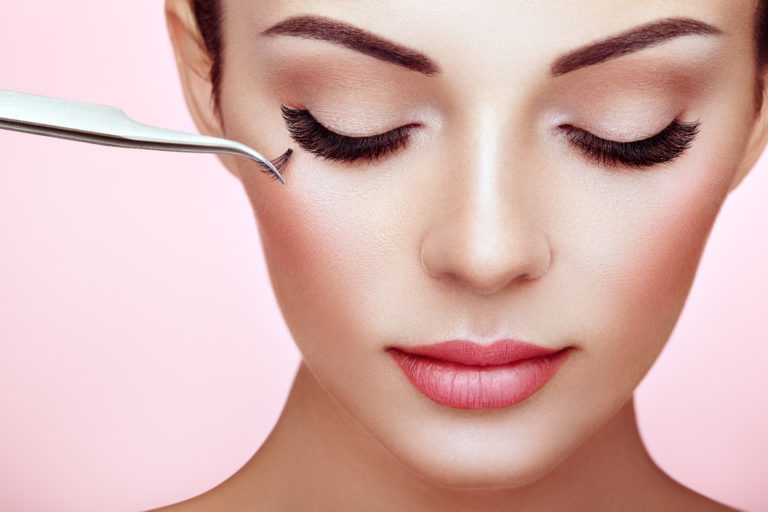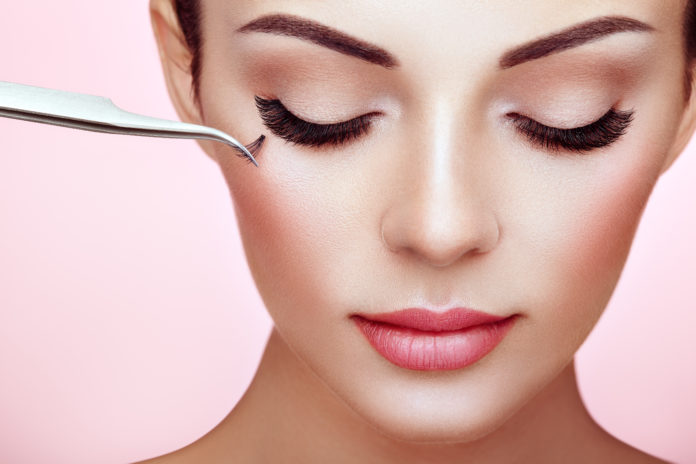 As a false eyelash user, you should be focused on making the most of yours before needing to dispose of them. If you find that your false eyelashes are not lasting as long as the package indicates they should, it might come down to maintenance and care.
There is nothing worse than trying to wear a set of lashes that appear beyond their sell-by date. They are tricky to work with and do not create the desired effect. Understandably, you want to make them last after spending your hard-earned money to acquire them. Here are some false lash care tips that will ensure you will not have this problem again:
Maintain cleanliness
The secret to keeping at-home lash extensions from Lilac St., Sweed, Vavalash, and Trish McEvoy looking fresh is cleanliness. Lilac St. lash extensions are made with individually hand-arranged fibers, with no visible strip. They last up to five days when cared for properly, and users can sleep and shower in them. Users can choose between natural, volume, or spikey lash styles or use a combination to create a striking, unique look.
Regular face washes and eye makeup removers will not do the trick as effectively as products designed with false lashes in mind. Users should keep any oil-based products away from their eyes while wearing false eyelashes as they contain ingredients that cause the lash glue's adhesive properties to deteriorate, leaving you with lashes that start peeling or fall out when you least expect it. You will find yourself replacing your fake lash extensions far more frequently. Using a cleanser brush, apply special eyelash cleaner to your eyelid and over the lash line. After that, rinse the area with clean water to ensure that no product residue remains. These products are oil-free, alcohol-free, and contain natural ingredients to boost eyelash and skin health.
Avoid rubbing
The rubbing motion used when removing makeup or washing your face will damage false lashes, leading to a shorter lifespan. While rubbing is perfect for deep cleaning and applying scrub products to the face, it should not form part of your eye cleaning regimen. Even without false lashes, vigorous rubbing causes natural lashes to fall out.
Most people opt for rubbing and scrubbing to remove excess dirt and makeup. However, using products that dissolve cosmetics and remove dirt will eliminate the need for such drastic actions when keeping your skin clean.
Mascara choice
Most people who use false eyelashes do not feel the need to use mascara as well. They feel that the lashes are full enough to negate the need for it. However, some users still want to apply mascara to enhance their fake lash extensions. Experts advise that they should not make it an everyday occurrence. However, the occasional use of mascara with false lashes should not cause them any damage.
The most critical decision rests with choosing the right mascara product to provide the desired look without damaging the fake lashes. Avoid oil-based mascaras. As mentioned before, their contents damage the lash glue's adhesive integrity. They are also harder to remove, requiring an oil-based product that affects the adhesive. The best mascara to use is a water-based one made for use with false eyelashes.
Regular lash brushing
False eyelashes lose their luster if not brushed often. Brushing separates the fibers, making them look more voluminous. You can buy special lash combs for this purpose. Alternatively, take an old mascara wand and wash it. Once it is completely clean, it works wonderfully as a false eyelash brush.
You can brush false eyelashes while wearing them or when they are off your lash line. Whichever option you choose, the secret for keeping your lashes looking lustrous is being gentle when brushing them. Yanking at them will destroy the fibers.
No fiddling
Wearing false lashes could feel strange for the first few days, and you might be tempted to touch them. Avoid this as it leads to lash damage. Pulling or picking at your false lashes can damage them and your natural eyelashes.
If you wear mascara regularly, you know not to rub your eyes, or it will smudge. Therefore, you will not struggle to avoid rubbing them while wearing lashes. Be conscious of how you treat your lashes, as rubbing will damage them.