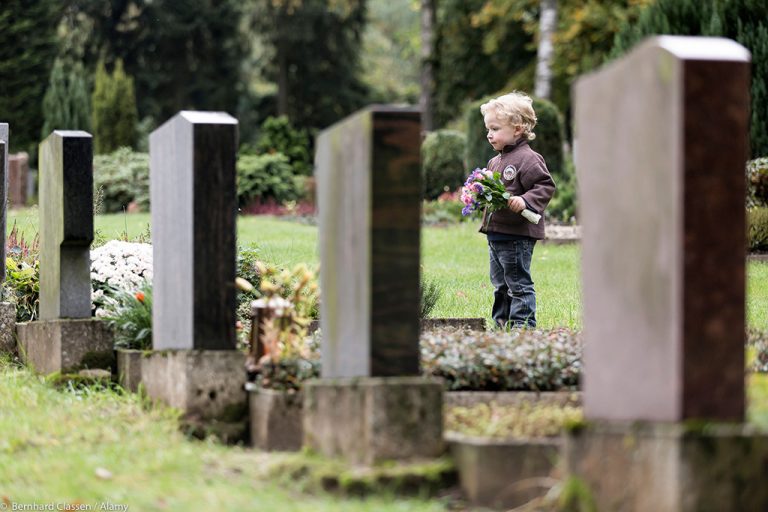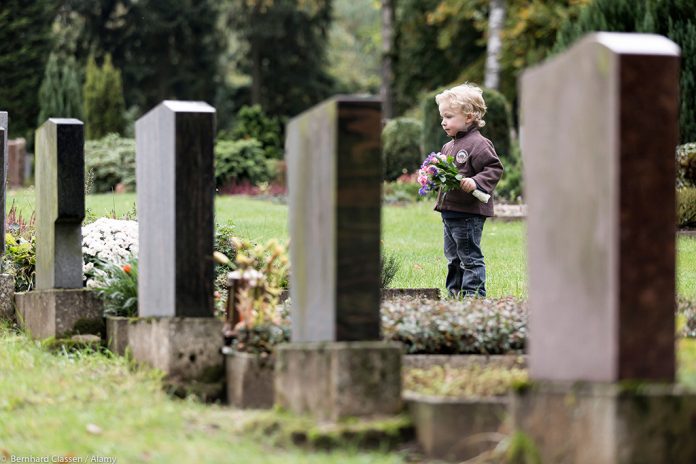 "Mummy, when the rabbits get old, we'll have to throw them away."
At three years old, my son's perception of death was a stark reminder that it's down to me to inform him we don't live forever.
Death is a fact of life, a daily occurence, and something we tend to shy away from. Unleashing the black and white into a child's world of colour is difficult. But in these coronavirus times, we have no choice but to prepare our kids for the possibility of the death of a relative or friend of the family.
The problem with death is that you rarely know when it's going to happen. But Covid-19 has made it a more common occurrence. Not talking about it won't make it go away – it just makes it harder to deal with when death gatecrashes your life.
So how do you approach death and dying with children?
Children are naturally inquisitive; it's how they learn. Answer all their questions, hard though it may be, to help them understand death. It's important you choose your words carefully. Keep it factual.
When society doesn't like dealing with a situation, we create a second language. We have our pets 'put to sleep'. There are a million alternatives for the words 'sex', 'vagina' and 'penis'. Why? They're nothing to be ashamed about.
Facts help us things understand properly and prepare us for dealing with them for the rest of our lives. So don't shy away from using words such as 'death', 'dying' or 'funeral'. We haven't 'lost' Grandma – she died.
Fluffing up the truth can be confusing. A child knows what sleep is. If you say Grandad went to sleep and never woke up, you could be creating a world of anxiety. Does that mean it might happen to you, tonight? If adults are scared of death, imagine how much worse this would make a child feel.
Instead, Balint Horvath of Projectfather explaines to his two-year-old daughter what death really means. According to him, someone who dies goes to another world, and what remains are our memories and feelings about that special person.
When death affects your family, you have no choice but to deal with it. If you haven't yet had to go through that experience, there are simple ways to introduce your child to the matter of mortality.
The feel-good family movie often features the Grim Reaper at least once. Think about it. Bambi, The Lion King, Watership Down – they all had those tear-jerking moments. For many, such films are their first encounter with this particular life lesson.
Recently, Pixar released Coco – an animated adventure about death. It's the story of a little boy who looks for his ancestor in the Land of the Dead to find answers to his family's ban on music.
The film won critical acclaim and dozens of awards. A movie can be an easy door-opener to deal with an inevitable, while teaching children that although someone may not be here, their memory lives on.
We all deal with grief in different ways – there is no right or wrong. It's the same for children.
Feelings matter. It's okay to to be sad, shocked, or to feel nothing. As an adult, grief can be all-encompassing, but for a child it can there one minute, gone the next, and there again when they least expect it.
Put yourself in your child's shoes – this is a major issue for a small person. Talk about the person or pet that has died, offer information, share your favourite stories. Ask your child how they feel but give them the space to process their emotions. When they talk, listen and answer. Build on their response to help them deal with their thoughts.
Many adults struggle to cope with their feelings around death, so a positive experience as a child will stand them in good stead for the future.
You matter too. Grief does not discriminate. Dealing with the death of a loved one while continuing to be there for your family can be overwhelming.
Whether you need support to deal with your own emotions or those of your children, there are many organisations that can lend a hand.
Bereavement counselling can help by letting you talk through things with an expert. It also benefits children, especially if they find talking to someone who shares their grief difficult.
Winston's Wish is a UK-based charity which supports bereaved children, their families, and the professionals who support them. They have many books to help children deal with specific situations including suicide, murder and terminal illness.
Make a memory box, plant a tree, find ways to show your child that while grief can last a lifetime, life inevitably goes on. Their loved one may no longer be here, but they are still in the hearts and memories of those who care and will never be forgotten.