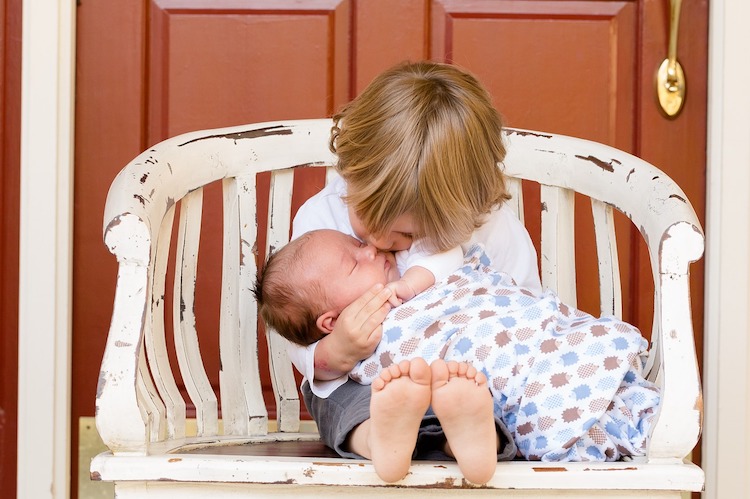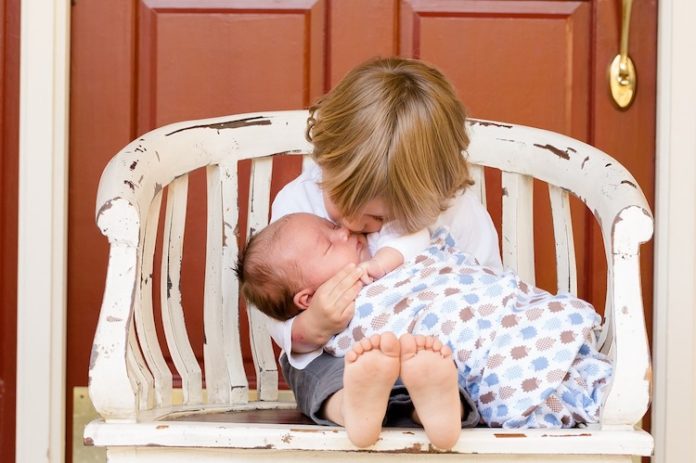 Some kids want nothing more than to have a little brother or sister. They'll badger you with demands for a younger sibling and be delighted when their wish is granted. Others, though, would rather keep things as they are – they're happy being the only child. So, asks 27-year-old Donna, from Newcastle, UK, how do you break the news?
"We have a five-year-old son and recently found out I'm pregnant again. We always planned to have more kids so we're thrilled, but our little boy has always said he doesn't want a brother or sister. So…we're a bit worried about how he'll take the news. We're not planning on telling him until we get past the 12-week mark, but any tips on how to break it gently would be brilliant!"
Jessica Baxter – Real Home Truths
Jessica is an experienced writer and editor living in Cape Town, South Africa, where her two toddlers provide all the inspiration she needs for her blog. She enjoys sharing her no-filter views and experiences of motherhood – both the mess and the magic. You can read more at Real Home Truths or find her on Instagram as @realhometruths.
Include him, advises Jessica, and make him feel part of the pregnancy to help him get excited.
"I think the most important thing is to make him feel part of the journey. If he does react badly when you tell him, try and comfort him by saying that having a little brother or sister is like having a friend with you all the time. From there, keep the lines of communication open.
"Let him share his feelings with you and tell him it's ok to feel however he is feeling, but explain that he's going to be the big brother and that's an important job. Show him the scans, let him feel the baby kick. Allow him to help you choose something for the nursery that can be a gift from him to his sibling. In this way, you can involve him and prepare him for the arrival of the baby."
Danielle – My Life with Littles
A wife and mother to two children, Isabella and Henley, Danielle is chronicling her journey on Instagram. She's passionate about raising awareness of mental health as well as covering all things mum and baby related. You can find her at @danielle_andlittles.
Focus on the positives, says Danielle – tell him all the wonderful things that having a brother or sister will mean.
"Perhaps you could say you have a little best friend for him growing in your tummy. Tell him how he'll always have a friend in his new little brother or sister – someone to talk to, play with, enjoy holidays and trips with.
"Explain how this little friend will always look up to him, and he'll be able to teach him or her lots of new things, show them his favourite toys and games. Kids love to feel important like that."
Safwan Hak
Safwan Hak is the founder of KinBox, which he started because he believed there was a need for a family forum that offered a mix of advice, topical stories, and emotional and/or inspirational personal experiences. A dad of three, he lives with his family in Essex, UK, and believes a male perspective is equally important when it comes to parenting issues.
The older child is usually afraid of getting less attention or 'losing' their parents' love when a baby arrives, explains Safwan – so getting them excited about it instead is important.
"When our second child was coming, we were concerned about our eldest adjusting. It didn't help that my parents were constantly asking if we thought she'd be jealous! It's natural that family and friends will pay more attention to a new baby, so you have to accept that and find ways to work around it.
"We used to tell our daughter that she was so lucky she was going to be a big sister, because it meant that she'd have someone to play with, someone to share her favourite TV shows with, and she'd be able to teach them to do things like draw and colour. We also got her excited about how we'd need her to help us out, by telling her little sister stories when we were busy or helping us prepare her food.
"Giving a child a sense of responsibility makes them feel important – each of ours loved the idea of being a protector and a teacher. There's nothing wrong with stroking your kids' egos in a situation like this! Ultimately, it's not just you have the baby – it's the whole family, and getting younger kids involved helps create a strong bond between them and their new sibling."
Also read: