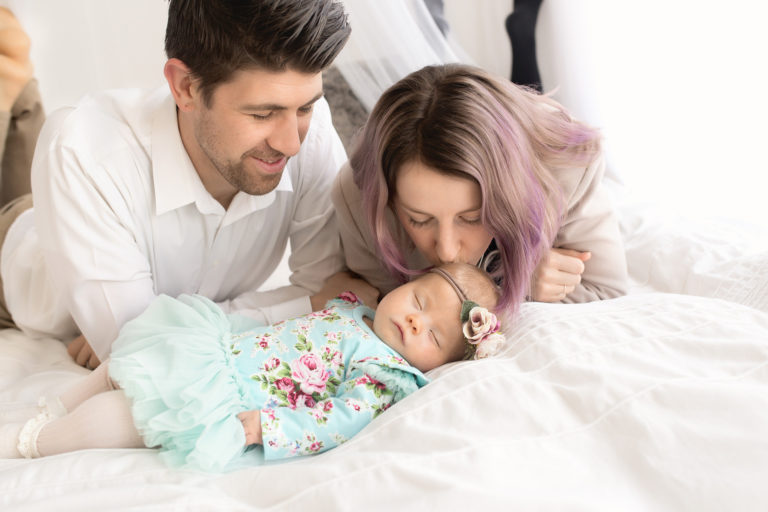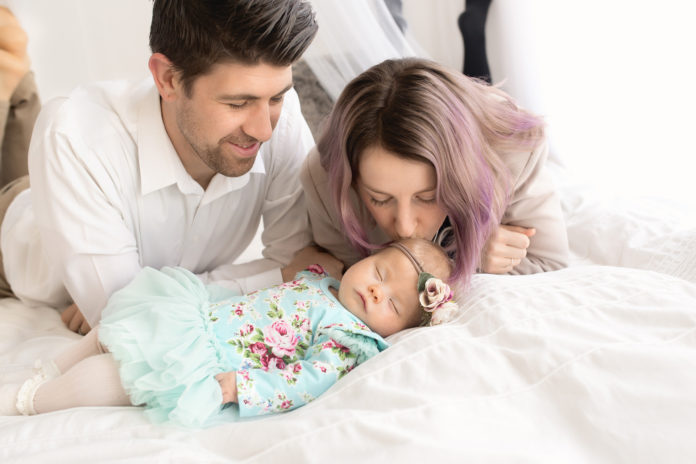 I was given 444 days to prepare for the worst day of my life. Fourteen months and 17 days of knowing, waiting, wondering and questioning.
We were told my daughter's life would be short on the day she was born. My grieving began right there. Then, 444 days later, it started afresh when she took her final breath in my arms.
I thought the days I'd already spent dreading and imagining the moment she left this earth would have helped prepare me in some way, but it hadn't. The truth is, nothing can. How can you be ready for that heart-wrenching, soul-crushing feeling that comes with saying goodbye to your own beloved child?
You can't steel yourself for the ache of your empty arms, the silence of empty rooms, or the interminable empty minutes that stretch out ahead of you in a future that holds nothing more than absence. I often feel robbed that I spent my daughter's too-short life grieving. Her death stole so much from me, but I'm slowly coming to learn that her life gave me so much more.
We were told this beautiful, perfect baby would suffer and struggle for the whole of her short life.
Maeve was born in November 2016, five weeks early, weighing a tiny 4lbs. Just four days before our precious little girl entered the world, we were told she would have a severe, life-threatening neurological disability. Shortly after she arrived, we learned the name of the condition that would eventually take her from us. Maeve had Miller-Dieker Syndrome, a severe form of lissencephaly.
It meant her brain was smooth; it hadn't got the ridges required for normal development. This neurological abnormality would affect every aspect of her life, causing severe developmental delays and a wide range of health issues. We were told that this beautiful, perfect baby lying in an incubator in front of us would suffer and struggle for the whole of her short life.
I didn't know how I could raise this baby, love her, and then let her go.
In the early weeks, I was completely fixated on the idea of her suffering. I scoured the internet, trying to learn more about this rare and awful disease. I read about seizures, failure to thrive, respiratory failure, loss of skills, and all the ways in which death could occur. I spent most of my days crying, shutting myself off from the outside world. I tried to forget everything I'd dreamed of for my firstborn child.
I didn't know how I could raise this baby, love her, and then let her go. I was grieving the life I thought I was supposed to have, grieving the life of a baby who still lived.
Maeve came home from the hospital just before Christmas, and I began to accept the journey we were on. Our focus changed from grieving for the future we would never have to celebrating the present. We decided we would never let Maeve's diagnosis hold us back from giving her the life she deserved.
Maeve began to smile and interact. We'd been told she might never show any emotion, so this was a truly special milestone.
We took her to the beach, many times. We visited family and friends. We ate as much ice cream as we could and went swimming every chance we got. Our days were filled with Maeve's favourite things – music, being outdoors, light-up toys, spending time together as a family. Maeve began to smile and interact. We'd been told she might never show any emotion, so this was a truly special milestone. She smiled with her whole face, and our hearts filled with joy.
At six months, Maeve's health deteriorated rapidly. Seizures took over her tiny body and we spent weeks in the hospital, battling progressive epilepsy and respiratory illnesses. The seizures took everything from her. Her smile, her ability to eat, and eventually her ability to breathe.
Maeve stopped rolling, batting at her toys and holding her head up. She came home again, but this time life was very different. Our home had become an extension of the hospital, and we were palliative care experts in training. We learned how to use a feeding pump, administer emergency medication, hook up a high-flow oxygen machine and give respiratory treatments. We took oxygen tanks with us everywhere we went and were always prepared for the worst. It sounds terrible, I know, but it was anything but – truly. We were together, and we were happy.
I tried to block out the thought this might be her only birthday and savour the magic.
In November 2017 We celebrated Maeve's first birthday. It was the most incredible day, all the sweeter as I'd never let myself believe we'd reach that milestone. I tried to block out the thought that this might be her only birthday and just savour the magic. We threw a huge party, hired a photographer and a florist, invited all our family and friends. I planned her outfit weeks in advance and spent hours trawling Pinterest to make sure everything was perfect.
Celebrating her first birthday was a dream come true. I'm holding onto those memories now as we approach her second birthday.
I always said Maeve was a dream baby, and she really was perfect in every way. She was never naughty, messy or difficult. She inspired boundless love and devotion. Of course, we mourned the future she would never have, but every day she was with us we felt overwhelming gratitude that we were her parents.
She taught us strength and determination. She fought so hard for everything she did, from physical therapy to the seemingly simple – for the rest of us – task of breathing. Her strength buoyed us when it felt we had nothing left to give and continues to keep us afloat to this day.
We knew we had one final job to do as her parents – let her go with love, dignity and peace.
We celebrated Maeve's second Christmas and welcomed in 2018, but soon after it became clear she was getting ready to say goodbye. We had incredible support from our local hospice and were able to keep Maeve comfortable at home in her final weeks, something for which I will be forever grateful.
Words can't describe the agony of knowing our time with Maeve was running out, but we knew that we had one final job to do as her parents. We had to let her go with love, dignity and peace.
Maeve took her final breath in my arms on Valentine's Day 2018. Her strength and bravery were there until the end, but her broken little body had nothing more to give. I miss her with a painful ferocity. She has left a void in our lives that will never be filled, but her life will always be so much bigger than her death.
Maeve taught me that perfection can be found in something the world views as broken. She showed me that a life I never wanted could be more wonderful than anything I would have chosen. Loving her is my life's greatest treasure, and I will carry that with me forever.
Also read: