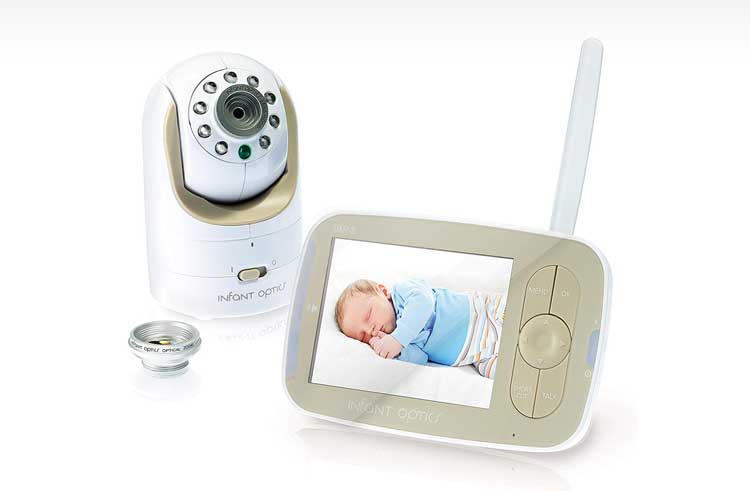 Making sure our kids are safe is arguably our main priority as parents. Even when they're sleeping – or supposed to be – we need to reassure ourselves they're ok. That's why baby monitors are so popular – and the Infant Optics DXR8 Video Baby Monitor ticks all the boxes for us.
Billed as the first-ever baby monitor with interchangeable lens capability, it allows you to customise the viewing angle and zoom – especially helpful if you've got more than one child in the room. You can remotely control the pan, tilt and digital zoom, and its self-contained design means you don't need a wifi connection or phone app – the camera communicates directly with the 3.5", full-colour LCD display monitor.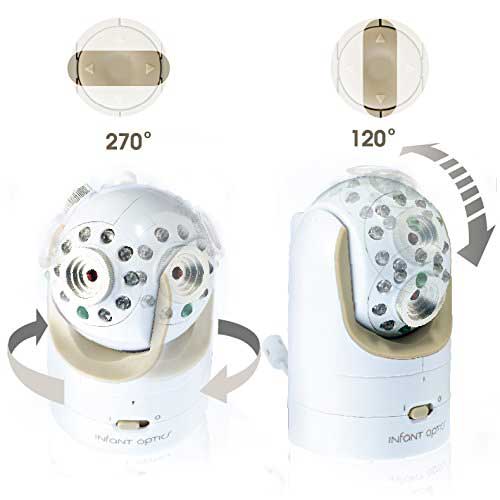 Designed with parents' needs in mind
Parents also appreciate the long battery life – the unit will run for up to ten hours on power-saving mode or six with the screen permanently illuminated. A 'night mode' lets you dim the display at night so, if your baby is in a different room, you'll be alerted to them waking or crying without fully lighting up your bedroom.
The Infant Optics DRX-8 Video Baby Monitor has a range of around 70ft (21m) and can be paired with up to four different camera units – ideal if you wanted several in your home.
Awesome features
These are just a few reviews from parents who have bought the Infant Optics DXR-8 Video Baby Unit:
"One of the most exceptional features is the zoom. We can set the camera on the corner of the crib, or we can set it across the room and zoom in and still see everything we need to see. Then of course you can pan left and right, and tilt up and down."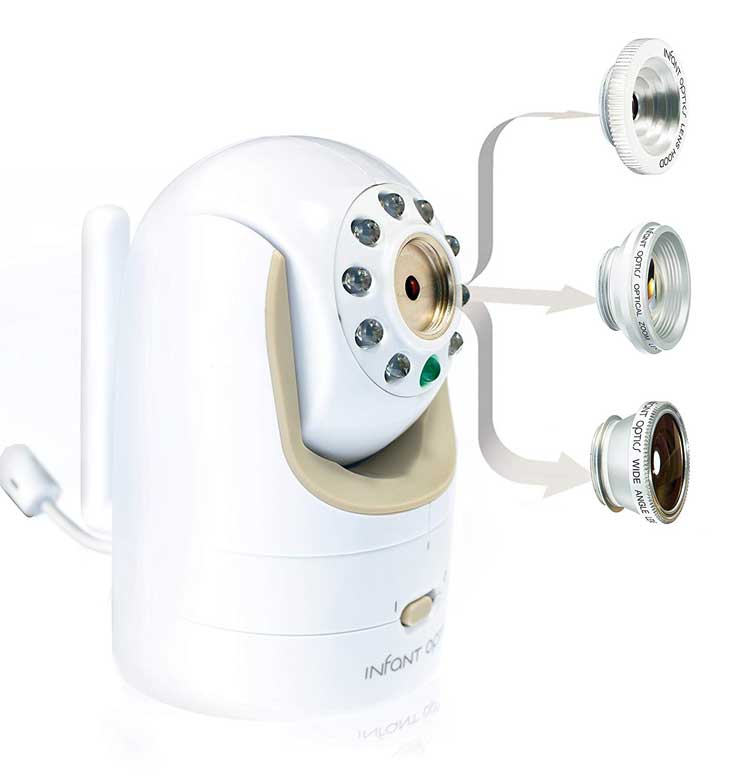 "You can't go wrong with this camera and monitor. It works great and is backed up by outstanding customer service that provides peace of mind all new parents should be afforded."
"The picture quality is great, the set-up was easy and the sound for two-way talk is crystal clear. I also live on the third floor and can still see/hear my child if I have to go down to the first, for example to collect mail. This product is way superior to previous models I've tried."
The Infant Optics DXR-8 Video Baby Unit with interchangeable optical lens costs £241.95 on Amazon. The zoom lens is included; wide-angle lens sold separately. Click here to order yours.
Also read: