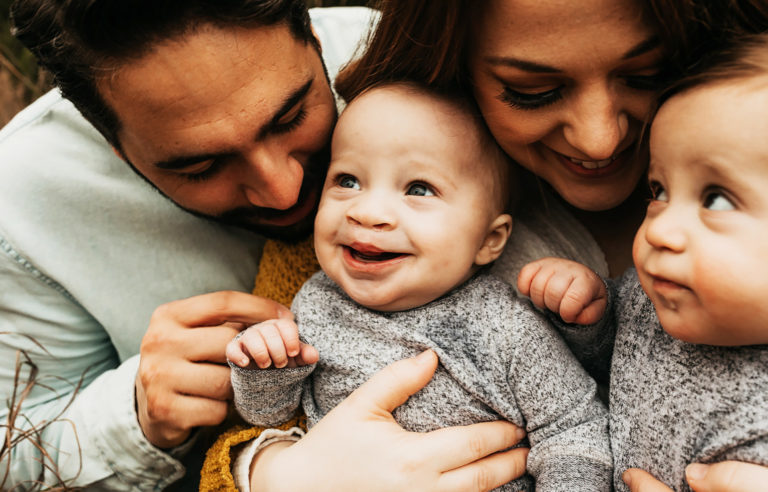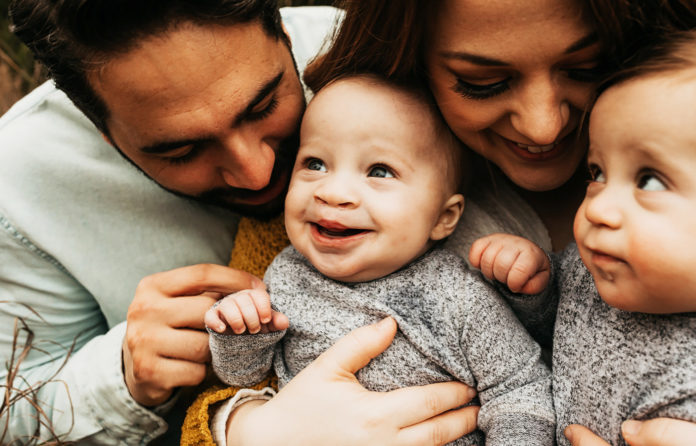 It's funny how random conversations can take a turn that make you see people in an entirely different light. Some months ago, I stopped talking to an old friend following a conversation about abortion. Not the rights or wrongs of it – which is something I don't want to get into – but how more are taking place after genetic testing throws up various syndromes or conditions.
One example I mentioned was that of babies with a cleft lip and/or palate. In some countries, this condition is the reason for more than three times the number of terminations than those carried out on other grounds. As the father of a cleft baby, I have very strong feelings about this. It's not right.
And that's when it happened. "Come on," said my now-ex-friend. "Of all people, you should get why someone would want to abort a cleft baby." I was shocked. Yes, my son was different – but why would anyone assume I'd therefore think other babies like him shouldn't get to live?
As well as being astounded and angry, I also decided this could be an opportunity to share our story. If it brings more understanding, if it helps just one parent who learns they're having a cleft baby, it's worth it. That child is just as special and beautiful as any other – they're just a little different.
So, let's go back to 3 April, 2018. My first son, Jack Carson Martin, was born at 10.46am via C-section. My wonderful wife, Sara, and I were delighted; the medical staff congratulated us, saying he was 'big and perfect'. There was an atmosphere of joy in the room.
Two minutes later, Cam Dawson Martin made his entrance. But this time, the room went silent. The doctor asked one of the nurses to call the NICU. My wife asked what was wrong, but I didn't know – I let go of her hand and went over to where the nurses were crowded around our second son. Jack's nurse pulled me towards him, and I gave my first little boy a kiss before asking about his brother. There was some uncomfortable whispering before someone said: "He'll be okay."
I can't deny it was a shock when I looked at my son. I'd never seen anything like it, and at that stage I didn't know what was wrong with his face. I held him, and he cried, and I felt completely helpless. Then the NICU team arrived to whisk him away. "Is he okay?" asked my wife, from where she lay. All I could do was shake my head. She hadn't even got to hold him.
We learned later that Cam had a bilateral cleft lip and palate – an opening or split in the upper lip and the roof of the mouth. It happens when the developing facial structures don't close properly and is one of the most common birth defects. It's generally isolated but can also be part of a genetic condition.
Cam was taken to NICU for a couple of days so they could figure out how to make sure he was getting enough to eat, as he was unable to suckle. The doctor came and apologized that it hadn't been picked up by the sonogram technician, so we could have been prepared. Sara and I were in something of an emotional whirlwind – coming to terms with Cam's condition, wondering and worrying about his future, and all bound up with this amazing, overwhelming love for both of our boys.
We saw a plastic surgeon so Cam could be fitted for a mouthpiece, called a NAM (nasoalveolar molding). This would cover his palate and also prepare him for surgery – at four months old, our little boy would have his soft palate repair and lip repair. At 18 months, we were told, he could have his hard palate repair and nose reshape. Then, between four and six years old, a bone graft would form his top gums into one solid piece.
It seemed a lot for him to endure. And in the meantime, we felt we did nothing but interfere with his peace. The NAM had to be taken out and cleaned twice a day and the tape constantly needed fixing. There was a special bottle we had to use so he could feed properly. Having to put your own baby through all this, and not being able to explain to them why you're doing it, is hard. Knowing it's necessary, that it's for their benefit, doesn't make it easier.
People say kids make you realize what complete and total love is. We loved watching our boys, and there was a special joy to seeing Cam's big, beautiful smile when we took the NAM out. As the day of his first surgery approached, we couldn't help feeling worried.
Not just because of what he was about to face, but because, afterwards, he wouldn't be the same little boy we fell in love with. It's hard to explain, but a part of both Sara and I felt we didn't want to go through with it.
We did, of course. He was on a lot of medication to cope with the pain, and Sara and I spent a lot of time in tears. He was different, and we wondered whether we'd done the right thing. The nurse explained that this wasn't uncommon – you've got to know this little child over the past few months, and now they've changed. She said there's a kind of grieving period many parents go through.
She was right, of course. After the initial stages, we could see our son. He still had that massive smile, and he was just as beautiful. He healed quickly, and he has such personality. He's amazing.
No, of course I never wanted this for my child. Yes, there's still a way to go and I wish we didn't have to tread this path. But neither I nor Sara would ever wish Cam hadn't been born or want him to be a different child. He's our son, we love him, and he has changed our lives.
I hope Cam's story will be a light in the darkness for any other parent going through a similar situation. Just because your child is different, it doesn't mean the end of the world. Having a cleft baby is hard and it's scary, but it gets easier. I promise.
Also read: