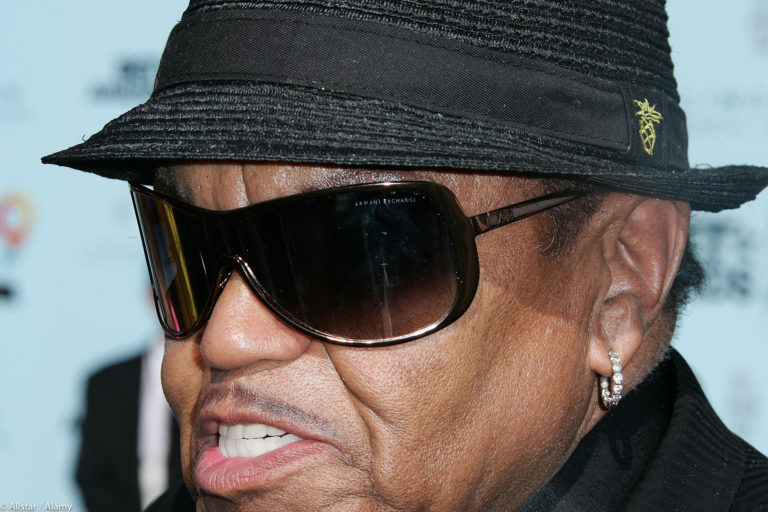 The death of Joe Jackson on Wednesday brings to an end another chapter in the story of this famous family. His behaviour as a father and the relationships with his children were often controversial – and gave us some great examples of how not to parent…
1
Hitting kids doesn't make them respect you
Joe Jackson was a big believer in ruling by fear, although he denied ever beating Michael: "I whipped him with a stick and a belt. I never beat him," he is quoted as saying.
Reports say he would even watch The Jackson 5 rehearsals with a belt in his hand, in case anyone misbehaved. Amazingly, far from eliciting boundless love and respect from his children, it inspired fear.
"[He'd] throw you up against the wall as hard as he could…It was bad. It was really bad," Michael told journalist Martin Bashir in the 2003 documentary, Living With Michael Jackson. Even so, both he and sister Janet felt they got off lightly compared to their elder siblings.
2
Sometimes you should admit you're wrong
Joe Jackson defended his violent behaviour throughout his life. Even as recently as 2013, during an interview on CNN with Piers Morgan, he said many parents were too soft on their kids.
"You whip them and push them over something they did, and they remember that in a way that they will never do it again," he said, pointing out that none of his children had ever been to jail or joined violent gangs.
"I came out with some kids that everyone loved all over the world," he said.
3
Don't use psychological threats
As well as physical abuse, Joe Jackson told his kids he'd end their careers if they stopped singing or following his wishes. It's also alleged he would verbally abuse his children, mocking various physical characteristics.
While we don't claim to be perfect parents ourselves, we're fairly sure this kind of treatment would have a lasting and serious effect – Jackie, the oldest Jackson brother, was barely a teenager when The Jackson 5 was first formed.
4
It's not a good thing if your presence makes your kids physically sick
Unless your alter ego is Darth Vader, you'd probably agree that people vomiting when you appear isn't a good thing.
If your kids faint or literally get sick at the sight of you, it's fair to assume they regard you with terror rather than love. Not the reaction most parents want.
Ok, not everyone is a fan of 'Dad' or 'Mummy'. If you prefer an alternative, we're not arguing. But the Jackson kids weren't allowed this luxury – their father was 'Joseph'.
"One time I tried to call him dad and he said 'No, I'm Joseph. You call me Joseph," recalled Janet Jackson in an interview.
Joe's reasoning was that 'dad' or 'daddy' sounded funny – and he was more focused on his children listening to him so that they'd be successful. He did, however, tell daughter LaToya Jackson that she could call him 'Dad' during an episode of her TV reality show, Life With LaToya, in 2013.
6
Treat them mean and they'll stay away
Even though both Michael and Janet Jackson reportedly respected what their father helped them achieve, and Michael even once said he forgave his behaviour, the damage was done as they grew older.
Janet rarely spoke with her father, even up to a few years before his death, while Michael told his friend Rabbi Shmuley Boteach that while time and age had changed Joe, it was hard to accept.
"He sees his grandchildren and wants to be a better father…it is so hard for me to accept this other guy is not the guy I was raised with. Because the scar is still there," he said.