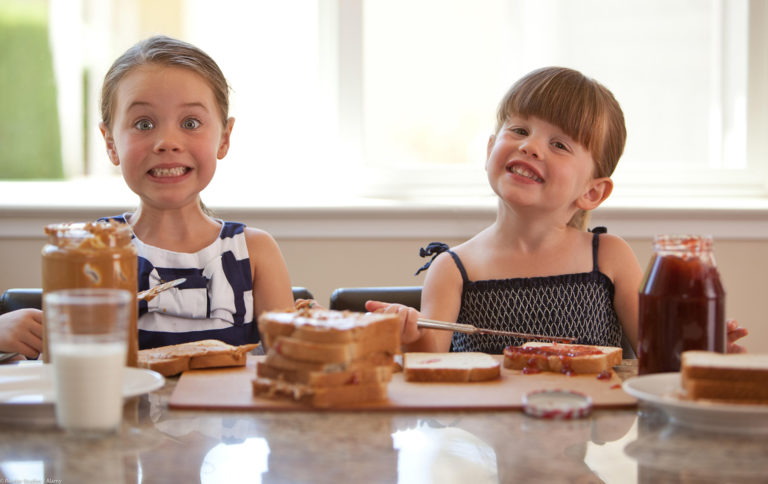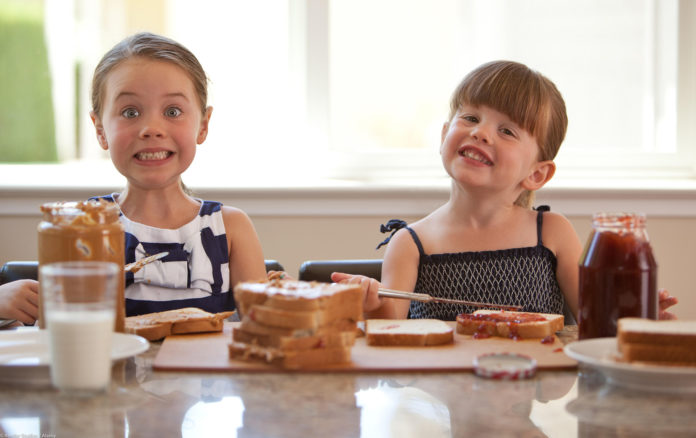 Mornings can be a bit of a mad whirl. Everyone needs breakfast, someone always loses a shoe, and you're trying to prepare for a busy day at work and plan the evening meal at the same time. To help save time, why not get the kids to pack their own school lunches? It's something even the younger ones can do, with the right motivation. Here's how to do it…
We have to admit to being in two minds here. There's the thought that if they choose their own lunch box, they can't then refuse to eat the contents because they find the picture of The Hulk on the front intimidating.
At the same time, we're a big fan of bento-style lunch boxes with compartments and containers to hold separate items. The added bonus is that you can get them in stainless steel or bamboo rather than plastic, which is better for the environment.
Perhaps the solution is to let them choose a compartmented box and let them decorate it with stickers or marker pens.
2
Involve them in the weekly shop
This helps you out too. Schlepping around the store alone, buying items everyone complains about, is soul-destroying. The kids will love having the freedom to choose their own food, and you get to send willing helpers off into the aisles to find what you need.
Don't worry – they can suggest what they want but you still have the power of veto. Allow them some treats, but make it clear that skipping the fruit & veg section isn't an option.
Of course you want your kids to enjoy their food, but if you offer too many choices it will get complicated – not to mention expensive. You're also more likely to end up with additional food waste, too.
Try and stick to food everyone likes, and you can always alternate so everyone gets a turn at choosing their favourite. Or if one child picks the main sandwich filling, another gets to decide on snacks. The next week, swap it over.
Things like carrot sticks, portions of dried fruit and hummus can be prepared several days ahead, rather than fresh each time. Make it a fun family activity each week, perhaps with a treat at the end, so that everyone enjoys it. It's a way of spending quality time all together, too. Store everything in clearly-marked jars or tubs so they're easily identified when your kids come to packing their lunches.
5
Set up a kid-friendly lunch station
Have a specific area of your kitchen where the kids pack their lunches. Make sure everything they need – lunchboxes, sandwich bags, containers, drink bottles etc – are within easy reach. Give them a 'formula' for their lunch – for example, they need to choose one fruit, one vegetable, one protein and one treat item each day. If it helps, store items for each group together in labelled containers, so they can quickly see their options.
You might need to help with some tasks, such as slicing fruit, but most of the work should come from them.
Trying to pack lunch five minutes before it's time for the school run doesn't work. We know this from experience. There's no reason why lunches can't be packed the night before, with chilled items kept in the refrigerator.
Make it a rule that everyone packs their lunches after dinner, before going off to play Fortnite or plug themselves into YouTube. In fact, you could even switch off the internet until everyone has finished making their lunch.
You might also want to consider some kind of reminder for the mornings so nobody goes rushing out of the door without their food. A sign on the refrigerator door or an alarm set for just before they leave would work, or find a way that works for your family.
Also read: