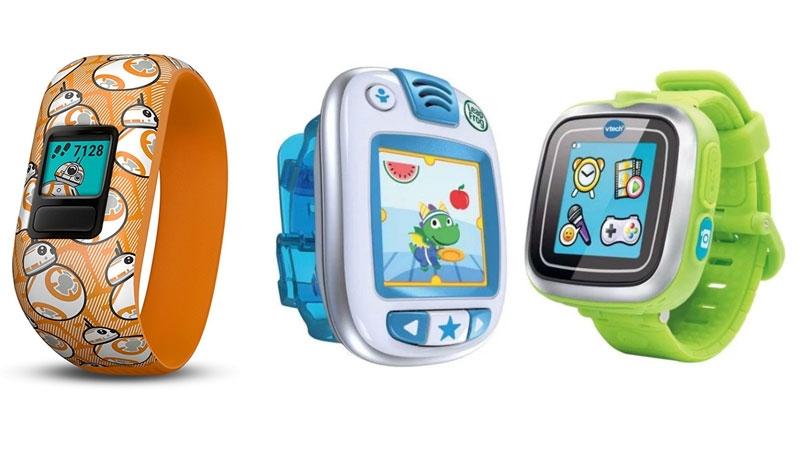 Making sure kids get enough exercise can be something of a battle. The lure of Netflix or the newest video game makes it increasingly difficult to boost our children's activity levels. The developers of the LeapFrog LeapBand, however, have a few clever tricks up their sleeves that your little ones will love.
Billed as 'the first activity tracker made for kids', the LeapBand is perfect for any child who's coveted mummy or daddy's Fitbit. It taps into kids' imaginations with interactive games and daily tasks to encourage active play and keep them engaged.
Fun challenges
There are up to 50 fun challenges your child will love, with prompts for activities such as 'wiggle like a worm' or 'march like an elephant'. Kids are motivated to meet their goals, and there are minigames such as Pet Boogie, where they create and practise a pet dance.
They also get to pick one of eight virtual pets, choosing its name and colour. The pets thrive on active play, giving extra motivation. The LeapBand tracks their activity and accomplishments, rewarding them with points which can be used to 'unlock' new pets and pet toys.
There's also a 'school mode' to lock games and play, a free companion app, and the LeapBand is LeapFrog Connect-enabled. It includes a rechargeable battery and is water-resistant.
Great tech for kids
Parents who have reviewed the LeapFrog Leap Band say their kids have loved having their own Fitbit or smartwatch-style device.
"I bought this for my boy's fourth birthday, and he loves it," says one. "You don't need internet to set it up and start using it, and it's good that after 7pm-8pm it suggests it's bedtime and encourages your child to go to sleep. (There's also an option for no noise and no play.) It shows the time in digital and analogue formats and speaks the time at the touch of a button. It explains why foods you collect in games are good and kids have to keep active while they participate. I'll be getting one for my six-year-old, too. The charger is also USB, so you can charge it connected to a computer."
"It looks great and does what it says it does," agreed another. "It's certainly worth the money – ideal for a very active child and for encouraging those who are less so! My younger boy got it for his birthday and seems to have worn it ever since – he loves doing all the activities it has to offer."
Even an avid TV watcher can be enticed away by the LeapBand, says another mum: "My daughter would be in heaven if she could watch television 24/7, but since getting the watch she'd rather play with it than watch an episode of her favourite show! All the challenges get her up and moving – it's an awesome product! As a parent you can set 'quiet time' for school and bedtime and put it into quiet mode which stops it from talking or allowing the child to play with it. The charge lasts at least a day, too."
The Leapfrog Leapband activity tracker is suitable for children aged from four to seven years old. It's available via Amazon from £50.83 – click here to order yours.