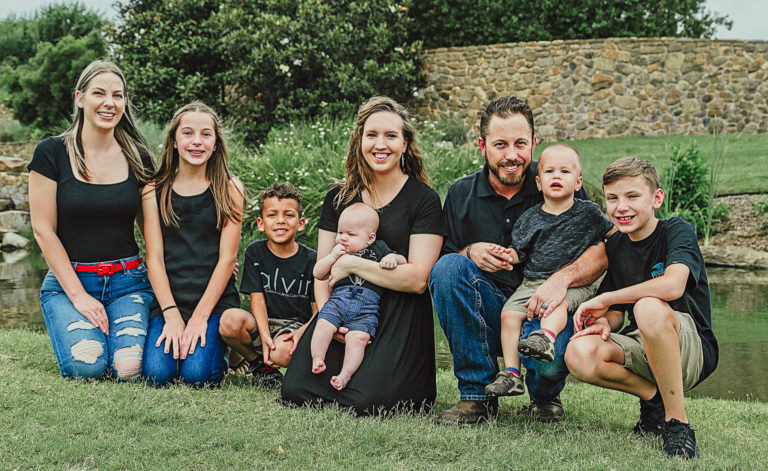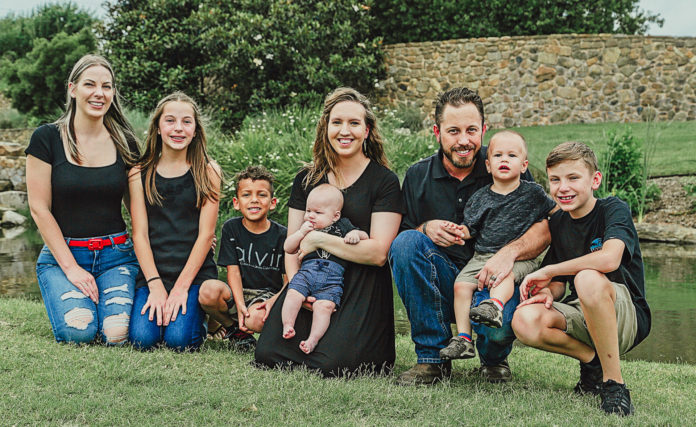 "I've been married before, and I now share twins with my ex-wife." The words stung me as they came out of his mouth. The more his statement sank in, the bigger the pit in my stomach grew. The relationship that I thought could be my forever suddenly looked like it might suddenly dissolve right in front of me. I'd never planned on a blended family.
I was young when I met Sean. My mind was focused on college, friends, and work. Of course I wanted children, a family, but that would be further down the road.
I didn't know the first thing about blending a family. I grew up admiring my parents' marriage, and I always assumed I would follow in their footsteps. I certainly didn't expect to raise children that I hadn't given birth to. Who was I to raise someone else's family? Would the kids even like me? What if they resented me? And what about their mother? New insecurities emerged with force, and the anxiety began to consume me.
My initial reaction was simply to leave the entire situation. Sean continued to pursue my heart though, and something made me stay. The connection we shared ran deep, and it couldn't be broken that easily. So, we continued with our relationship – and, in hindsight, I can see that God's hand was in it from the very beginning.
My relationship subjected me to scrutiny, and I received a lot of negative feedback. Most of the people who reached out did so with pure motives. There were others though, who simply needed something to talk about. Despite everything that was happening, our relationship pressed on. Little did I know that it would lead to one of my life's greatest blessings.
I was nervous the first time I met the twins, but they instantly calmed my nerves. They were kind and accepting of me. Their sweet spirits warmed my heart. The more time I spent with them, the more I began to love them as my own. I began to see myself in a role I never imagined I could play. A role that allowed me to be a permanent part of these children's lives.
I was even more nervous when the time came to meet their mother. As you can imagine, my mind had conjured up some pretty dramatic sequences. But, to my surprise, I was met with the opposite of what I had prepared for. Krystal welcomed me with a warm greeting. She was hospitable and even conversed with me throughout the evening.
Impossible as it might sound, that night saw the start of a friendship that remains firm to this day. I found myself eagerly looking forward to drop-offs and pick-ups. We learned more about each other and developed a genuine bond. It would have been very easy for us to be hostile, but instead we chose to see each other's good qualities.
As time passed, I grew more confident that I was exactly where God wanted me to be. Sean and I married, and now have two sons of our own. Krystal has also added a son to our beautifully blended family. The twins live primarily with their mom, but we work together on accommodating each other's needs and plans.
My sons know Krystal well and understand she's also part of the family. She is truly the lifelong co-parent and friend that I never knew I needed, but who I am so blessed to have. We often celebrate birthdays, holidays and other important events all together. Krystal and I have even had our own sleepovers and girls' nights out.
It doesn't have to be ugly. Such a situation can be quite an amazing experience. Even as blessed as we are, we still have our challenges. Blending a family can be difficult. It comes with hard days, but it's how we choose to work through those hard days that can make all the difference in the world.
When each person is willing to work for the benefit of the family, it brings rich rewards. We choose our family and we choose love. We choose to work together. When that happens, everyone wins – our family wins.
Also read: