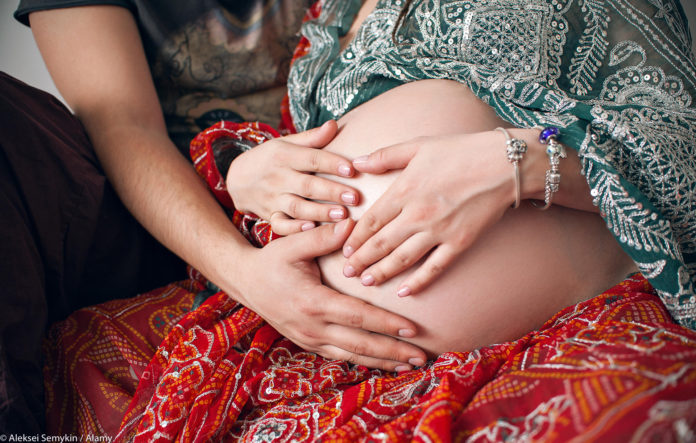 Imagine giving birth to your first child and settling into motherhood – then going into labour again a few weeks later.
Twenty-year-old Arifa Sultana was back home and enjoying getting to know her new son after he was born prematurely. So it came as something of a shock when she suffered severe abdominal pains and her waters broke again almost four weeks later.
She was rushed to the Ad-din Hospital in the Jessore district of southwest Bangladesh, where medical staff discovered she was about to give birth to twins. The babies – a boy and a girl – were delivered by an emergency Caesarean section, carried out by gynaecologist Dr Sheila Poddar.
Medical staff were 'shocked and surprised'
"When the patient came in we performed an ultrasound and found there were twin babies," Dr Poddar said afterwards. "We were very shocked and surprised. I have never observed something like this before."
Dr Poddar said that Ms Sultana hadn't had an ultrasound during the pregnancy with her first child, delivered at Khulna Medical College Hospital in Khulna district, and had no idea she was carrying two more babies.
Ms Sultana and her twins spent four days in hospital before being discharged. Dr Poddar said that everything had gone well and both mother and babies were healthy, despite neither child being monitored during the pregnancy.
A rare condition
When a woman has two wombs, the condition is known as uterus didelphys. The uterus starts out as two small tubes that usually join together as the female foetus develops; in this case, they remain separate. The disorder is believed to affect around one in every thousand women in the UK and one in every 3,000 women worldwide.
Although the condition exists from birth, there are no symptoms and it is often discovered through routine ultrasound scanning during pregnancy. There is an increased risk of miscarriage or premature birth, and the chances of carrying a baby in each womb simultaneously are around one in five million.
A British woman with a double uterus gave birth to healthy triplets in 2006 in the first known case of its kind. Hannah Kersey of Devon had identical twins from an egg that implanted in one womb, and a baby from a single egg in the other.
Ms Sultana is reported as being very happy with her children, although she has some concerns about how her family will manage financially.
Her husband, Sumon Biswas, said: "It was a miracle from Allah that all my children are healthy. I will try my best to keep them happy."
Questions are now being asked by Dilip Roy, the chief government doctor in Jessore, about how the second pregnancy was missed by medical staff at Khulna Medical College Hospital.
Also read: