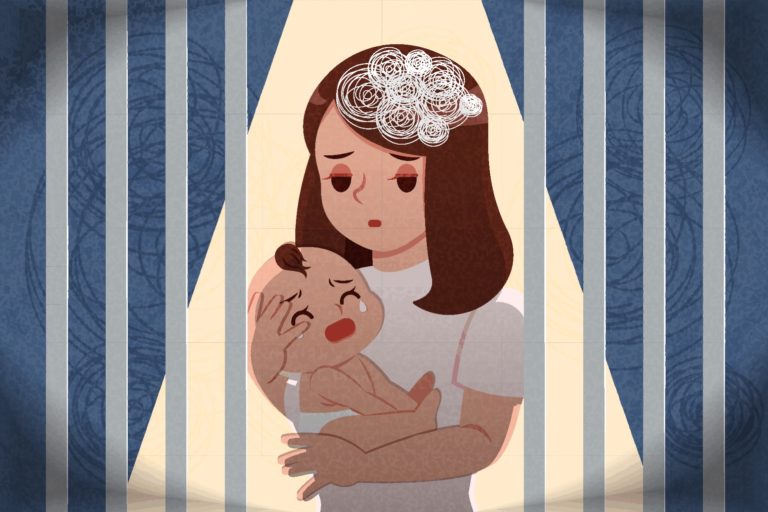 More than 40% of new mothers in the US experience anxiety, depression or feelings of being overwhelmed in the first three months after giving birth, a new study reports.
During this time, dubbed the 'fourth trimester', mums tend to prioritise the health of their baby to the detriment of their own, according to researchers.
The survey, carried out by the Orlando Health Winnie Palmer Hospital for Women & Babies, found that almost 60% of women aged under 45 had experienced anxiety or depression in the first 12 weeks after giving birth, compared with 31% of over-45s.
More than a quarter of mothers surveyed also admitted they had no plan in place to manage their own post-partum health, even though they said they were 'equally concerned' about both their and their baby's health. That figure rose to nearly 40% among 18 to 34-year-olds.
'Embarrassed' about their bodies
In addition, the study of more than 1,200 women reported that around 37% were 'embarrassed' about what their body was going through after giving birth. This included issues such as afterbirth pain, abnormal bleeding or breastfeeding difficulties.
Dr Megan Gray, an obstetrician/gynaecologist at Orlando Health Winnie Palmer Hospital, said women deserved the same support and attention in the fourth trimester as throughout their pregnancy.
"The fourth trimester can be difficult and overwhelming for women as their bodies go through physical and emotional changes. Seeing your doctor within a few weeks of delivery and sharing any concerns is critical to getting the care and treatment you need," she said.
More support needed
Dr Gray added new mothers should know that not every woman can breastfeed or that their baby might not sleep at the same time or drink the same amount of milk every day. This kind of information, she explained, would help them feel more able to talk about any issues.
"Just talking through some of the things they're going through can help women realise they're not alone and that what they're feeling is ok," she said. "Asking for help will ultimately make you a better mum."
Last year, the American College of Obstetricians and Gynecologists recommended that new mothers should see their doctor for a post-natal check three weeks after giving birth, instead of the usual six weeks.
Also read: