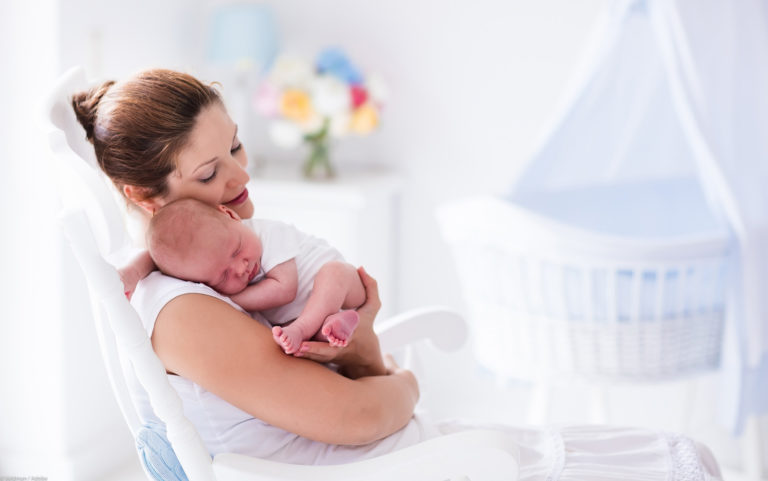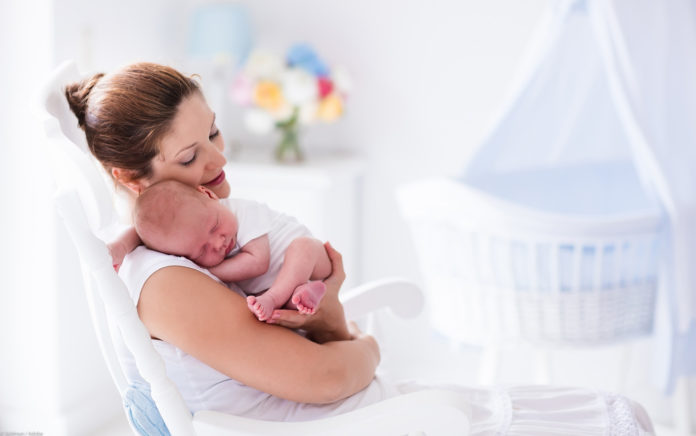 Decorating your baby's nursery is exciting. Every parent-to-be wants to create the ideal space for the new little person in their lives. But it can be difficult to know where to start.
Pinterest always offers plenty of inspiration and creating your own boards to store your favourite ideas is a good idea. You can separate everything that grabs your attention according to themes or colours, and slowly work out what you love best.
But while you're getting carried away with dreams of pastel lampshades and marshmallow-soft cushions, there are some practical points to consider too.
1
Pick your colours carefully
Remember that newborns can only see black, white and grey. The first colour they recognise after that is red, but if that's the only one they see it can be confusing for them.
Recognition of softer tones – such as blues, greens and pinks – comes at around the same time. There's a reason why pastels are traditionally considered for nursery décor – they are easier to cope with and more pleasing to your baby's eyes.
Of course, as your baby grows you'll want to introduce brighter, more contrasting colours. So why not choose the softer hues as a base, and use pictures and accessories to introduce more eye-catching shades as you go along? A neutral starting point also makes it easier to adapt the room as your child gets older, depending on their tastes and age.
2
Choose washable wallpaper or paint
Cute as your new arrival will be, at some stage you'll have to deal with projectile vomiting and explosions from their nether regions. Often at the same time. Not to mention the fun you'll have once they're big enough to wield coloured pens and they decide to try a spot of DIY decorating. You'll be glad you went for the washable option then.
In a similar vein, it's worth investing in rugs for the floor, even if the room is carpeted. Rugs are easier and cheaper to clean – or replace, depending on how harshly they're treated – when they get stained.
3
Wall stickers are your friend
Kids switch their allegiances on a regular basis. One moment Winnie the Pooh is their best friend; the next they prefer dinosaurs. We gave in to our toddler daughter's pleas for a Disney Princess-themed room, only for her to decide a few months later that Buzz Lightyear and Woody were way cooler.
Reusable, stick-on-and-peel-off wall stickers are the ideal solution. They can be repositioned as often as you like, and it's easy to make the change when your child has a new favourite character. Not to mention a lot cheaper than completely redecorating.
4
Storage. Lots of storage.
Considering they're so small, it's amazing how much 'stuff' babies accumulate. You'll be overwhelmed by gifts of clothes and toys; you might want to stock up on nappies when the supermarket has an offer on.
Open shelving units make it easy to grab what you want quickly, while collapsible canvas laundry hampers make great toy chests.
You'll also want to make sure everything you need is close to hand during changing and bath times. Somehow, there never seems to be enough space on the changing station. A hanging multi-pocket organiser nearby makes life much easier.
Babies grow quickly. They're out of the crib and into a cot before you know it. It won't be long before they'll need a bed to sleep in. If you have space, it's worth putting one in the nursery from the start. It will come in handy long before your child wants to use it – for nursing, folding laundry, somewhere for older children to sit and watch what you're doing. Not to mention those nights when you're up and down so often, it's simpler just to stay in baby's room with them.
Add some throws and cushions so it looks more like a couch if you like. Any additional storage space underneath will always come in handy, too.
Also read: