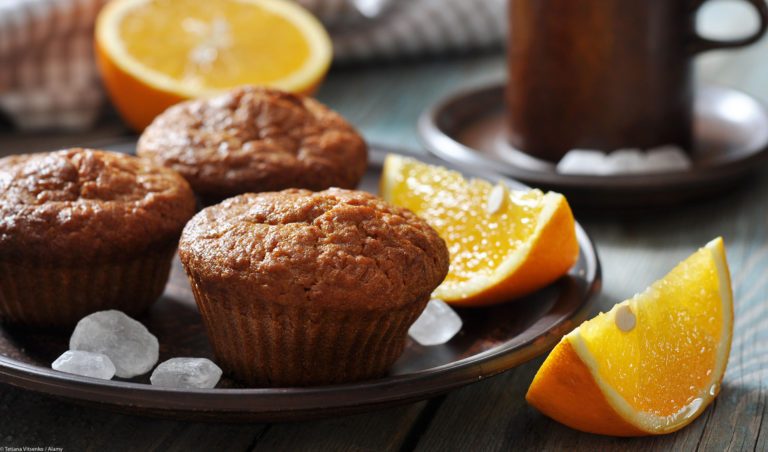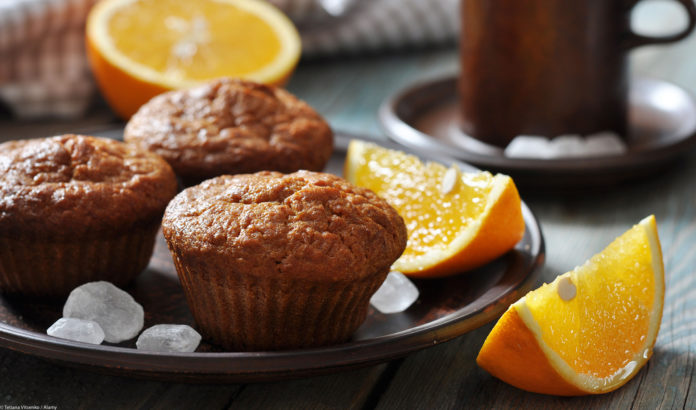 This recipe is simple enough for even non-bakers to try – in fact, why not get the kids to have a go while you put your feet up? Perfect for weekend afternoons with a cup of tea – the whole family will love these orange & ginger muffins.
Prep time: 10 mins approx.
Cook time: 15-20 mins approx.
Serves: Makes around 12 muffins, depending on size
Ingredients:
175g plain flour
175g light soft brown sugar
150g plain yoghurt
25g porridge oats (plus some extra to sprinkle on top)
6tsp marmalade (fine-cut or chunky)
4tsp ground ginger
1tsp baking powder
1/2 tsp bicarbonate of soda
1tbsp sunflower oil
1 large egg
Zest & juice of 1 orange
Method:
Preheat the oven to 220C/180C fan/390F/Gas 6 and line a muffin tin or two with 12 paper cases.
Combine the flour, oats, sugar, ground ginger, baking powder and bicarbonate of soda in a bowl.
In a jug or separate bowl, whisk together the orange zest and juice, marmalade, oil, yoghurt and egg.
Lightly stir the two mixtures together until just combined, then spoon into the muffin cases. Top each muffin with a sprinkling of oats.
Bake for 15-20 minutes until cooked through and golden, then leave to cool slightly. Store in an airtight container for several days (assuming they last that long!).
Also read: