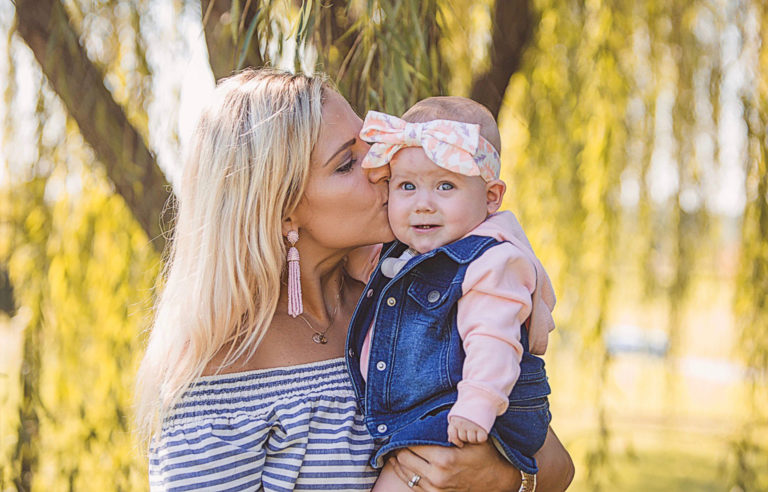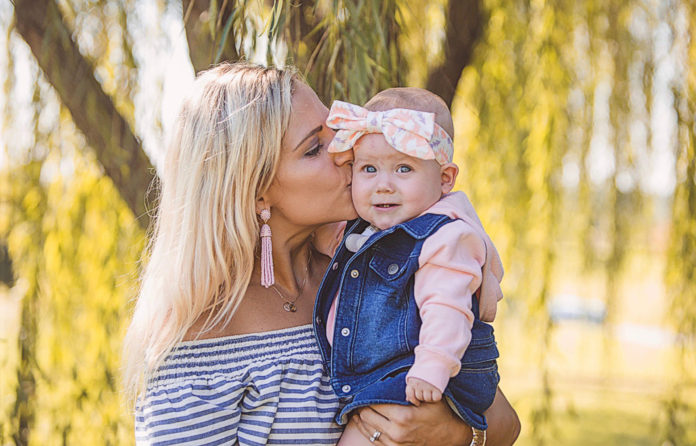 There was no suggestion anything was wrong. We already had two boys, and my latest pregnancy had gone pretty much perfectly. So on December 19, 2017, when I was 39 weeks, we were excited to head to the hospital to have our daughter. A Christmas baby. I'd be home just in time for the holidays, and we could celebrate as a family of five. What could be nicer?
There was no problem with the C-section and Elliana Faith – Ellie – arrived quickly. Kevin, my husband, got to hold her briefly; I was still too woozy from the sedation. But then, suddenly, they whisked her away to the NICU. The doctor told me I would get to see and hold Ellie in an hour or so. She just had some fluid on her lungs, not uncommon after a C-section. A little extra oxygen and she'd be fine.
Except that wasn't the case. She was lethargic, her breathing shallow. Ellie was transferred to Arkansas Children's Hospital on the evening of her birth, where they intubated her straight away. Her CO₂ levels were off the charts. We spent Christmas and New Year in the hospital, and it was some weeks and lots of testing later when we learned she had a very rare genetic disorder.
Congenital Central Hypoventilation Syndrome (CCHS) is a condition that affects the autonomic nervous system. To put it more simply, there's a neurological disconnect – the brain doesn't tell the body to breathe enough, especially during sleep. Doctors say it's from the same family as Sudden Infant Death Syndrome, or SIDS, but far less common – there are only 1,200 known cases of CCHS in the world.
When she's asleep Ellie stops breathing, and sometimes her breathing is shallow while awake. How much she's affected depends on what she's doing, but generally she's fine with breathing in the oxygen she needs. It's exhaling the carbon dioxide where there's a problem, and when she's in deep sleep she typically doesn't breathe at all. We've learned there are so many different variants of this condition and nobody is affected in the same way. We're fortunate that Ellie's case is quite mild, but it's still a lifelong – and life-threatening – illness.
Initially, when she was first born, we hoped she just needed time. That maybe her lungs weren't fully developed, or that the sedation I'd had for the C-section had gotten into her system and was slowing her down. After all, she'd been fine while I was carrying her – she'd wriggled and kicked like an Olympic medal-winning gymnast! But the diagnosis dashed all our hopes. This was with us – with Ellie – for keeps.
We learned Ellie had CCHS five weeks after she was born. At the time, we were just glad it wasn't worse. She could have had any number of conditions that meant we'd have had to watch her deteriorate and die. We might never have brought her home. Kevin is typically the one who takes life in his stride. He focuses on the positives, always reminding me how blessed we are compared to so many other people. Even now, with this news, that was his way. I clung to his point of view, along with the grace of God, during my moments of despair.
That said, nothing can really lighten the news that your newborn daughter needs a tracheostomy. That she'll need to go onto a ventilator as she can't breathe on her own. The surgery took place when Ellie was seven weeks old. I was braced for one of the hardest days of my life, but it turned out to be surprisingly wonderful. Not because of what my little girl was going through – of course, the day was full of sadness and worry for all of us. But I got to see her whole face for the first time, without all the tubes that fed her or helped her breathe. She was beautiful. Her chubby little cheeks, her tiny nose – even puffed up from the sedation medication, she was precious and perfect.
While Ellie could theoretically have come home just a couple of weeks after surgery, in reality it wasn't that simple. Kevin and I had to get trach-trained and certified before we could take her home and care for her. It meant many more months traveling back and forth from the hospital, splitting our time between our boys and Ellie. We were so proud of how Miles and Max adjusted to this new situation – their lives had been turned upside down too. Ellie was doing really well – neither her cognitive nor behavioral development was affected, thankfully, so she reached her milestones just like any other baby.
That doesn't mean it was all plain sailing, of course. There were difficult, anxious times as well as joy about the progress Ellie made. We had to take it a day at a time – sometimes, an hour at a time. But a very definite high was the day we finally left the hospital with Ellie to bring her home, 195 days after she was born. She and I rode in the ambulance, with Kevin and the boys following behind.
As we turned onto our street, the driver began to ask which our house was and then stopped. "Oh, never mind," he said. "You've got quite a crowd waiting." Our wonderful family had gathered together friends and neighbors. They lined the cul de sac with banners, posters and balloons. There was cheering as we pulled up. I couldn't stop myself crying – it was truly heart-warming and almost felt like we were entering heaven, with everyone cheering that we had finally made it.
There was a whole world waiting for Ellie. All she'd known for the first six and a half months of her life was the NICU and Room 23 of the infant/toddler unit at Arkansas Children's. Now she was home where she belonged with her mommy, daddy and older brothers who adored her, surrounded by people who had waited to meet her and prayed she'd be ok. Finally being together at home as a family of five was an overwhelmingly special experience – my heart felt it would burst with all the love and emotion I felt.
Ellie is now 15 months old. She comes off the ventilator most of the day in between naps and night-time, as she can almost entirely breathe on her own while she's awake. She got her G-tube taken out over six months ago and eats entirely orally. She loves milk, sliced turkey, and macaroni & cheese. She is almost walking and is getting into everything – I guess she's trying to keep up with Miles and Max.
She also got approved for a speaking valve, which is very hard for trach babies to tolerate. She's doing so well, making lots of noises and saying several words. This is amazing progress, and we're so grateful for how far she has come. Over the months we've met several young adults with CCHS who live independently and attend college. We've met others who are married and have children. They live near-normal lives and only use the ventilator while they sleep – many have gotten their tracheostomies removed and have switched to mask ventilation. We're hopeful that will be possible for Ellie.
We don't know why Ellie was the one in six million who would have this genetic condition. What lies ahead as she grows is a mystery. But, for now, we are grateful for how it has drawn us even closer as a family. We are thankful for God showing up in unexpected ways and showing Himself faithful during this trial. We've also learned we have family and friends who are there for us whenever we need them – even in the middle of the night. They cry with us, laugh with us, and offer their unfailing support. It might sound like a strange thing to say, but we have truly been blessed – and we know that Ellie is blessing others every day.
Also read: