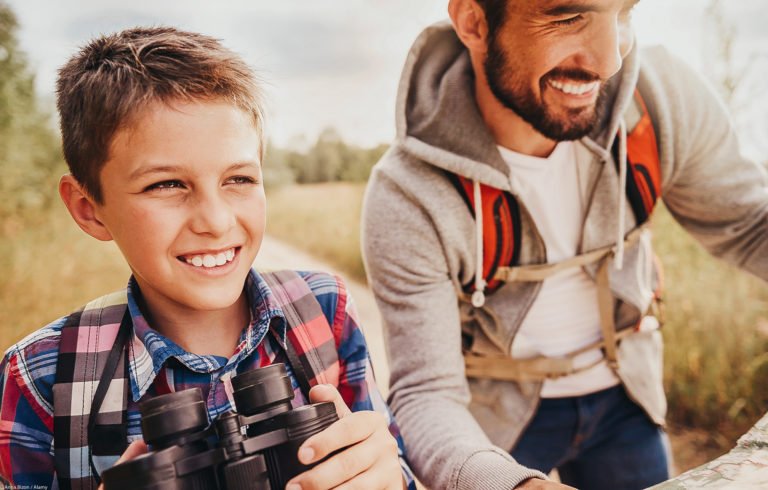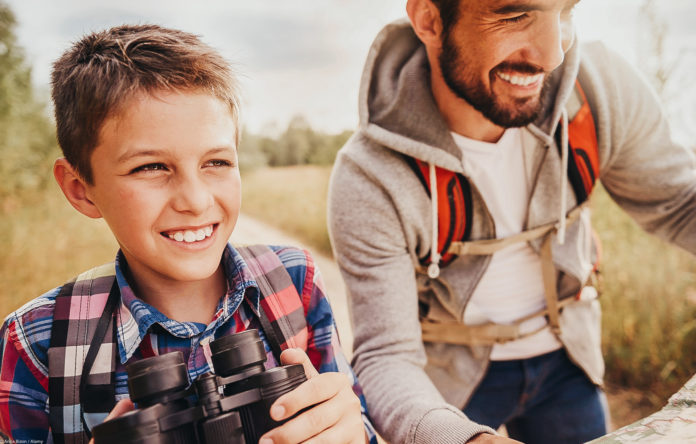 We want close relationships with our kids and spending time together is the best way to strengthen the parent-child bond. But when our lives are so busy, it can be hard to fit it in. Parent-child dates are the answer!
This can work especially well if you have children of different ages with dissimilar interests. As well as being a chance to hang out one-on-one, the relaxed atmosphere will encourage your child to share confidences. It's easier to have a heart-to-heart when it's just the two of you; at home, there are other demands on your time and attention.
How often should I have a date with my kids?
This will depend on factors such as your job, your general schedule, and how many children you have. As a general guide, we'd say arrange something once a month with your child. Make it just the two of you; each parent should have a separate 'date' if you both want to do this.
A nice idea is to arrange dates for your child's birth day – so if they were born on the 6th, that's the day of your date each month. It may be, though, that a particular time – such as Saturday afternoons – work better for your family.
The important thing is that you plan them regularly and stick to the commitment.
Great ideas for parent-child dates
Or brunch if you prefer. Don't rush it – spending time together enjoying food is a cornerstone of family life. Do it properly, especially if breakfast is usually a hurried bowl of cereal.
Look up your nearest nature reserve or woodland and head out. Dress appropriately for the weather, wear sturdy footwear and pack water and snacks. Take binoculars with you. Notice the colours and variety of your surroundings and talk about what you see.
Visit your local shopping centre or mall and browse to your heart's content. Try on clothes. Look at and talk about things you'd buy if money was no object. You'll be surprised at the conversations you'll have when you're talking about your dreams. Stop for coffee, hot chocolate or milkshakes whenever you feel like it.
4
Make a dinner reservation
This is great for older kids. Book a table at a special restaurant and treat them to dinner adult-style. They'll feel grown-up and it's a good opportunity for them to practice table manners or learn about cutlery for specific foods.
This is one that appeals to younger kids. You don't need anywhere special – even the local park will do. Make a list of different insects and creepy-crawlies, then see how many you can tick off. Most kids will love the chance to mess around in the dirt with full parental approval!
Ban the rest of the family from the room for this one. Get into your nightclothes, choose a favourite movie and snuggle down with each other under a blanket or duvet. Allow unlimited snacks and drinks as a special treat. (It's up to you whether you go the whole hog and sleep downstairs or if you prefer to go to bed.)
Find something that appeals to both of you – origami, painting, felting. You can do it at home, but make sure you're not interrupted; buy a beginner's 'how to' book and get started. Alternatively, you might find a local taster class you can join.
Basic car maintenance is a useful skill to have in life. Even young children can learn to check the oil, tyre pressure and radiator levels. Show them the driver's controls and let them find their way around the inside of the car too. You could wash the car together too – with any luck it'll develop into a full-blown water fight!
Many libraries have special parent/child events, especially during school holidays or at weekends. Check out what's on offer at your local branch, or go and enjoy a quiet reading session together before stopping for lunch on the way home.
Also read: