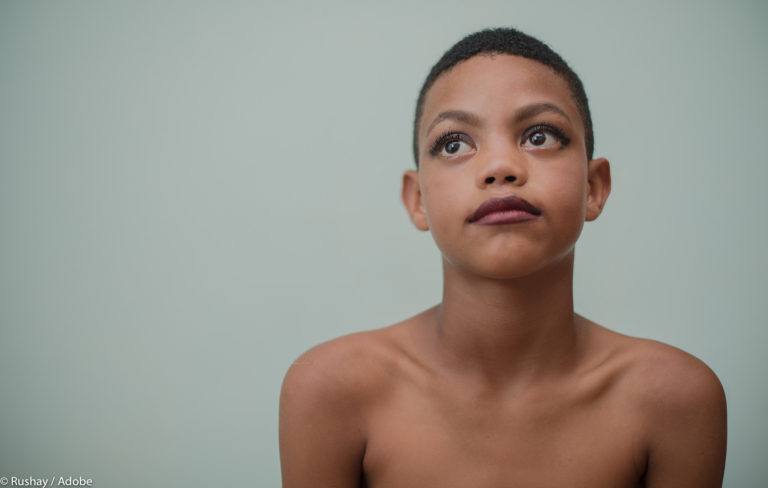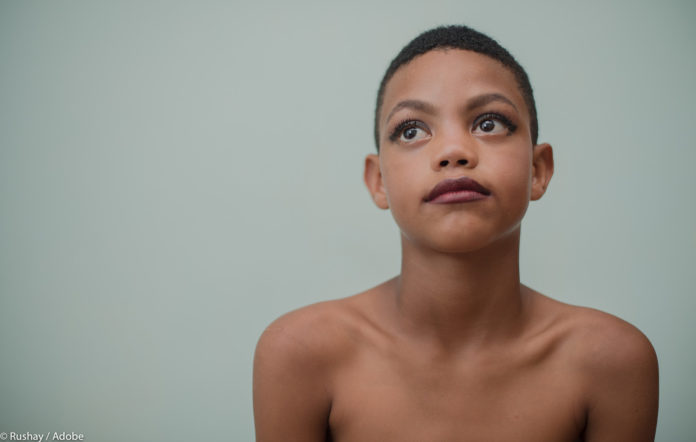 The creator of a range of underwear and swimwear for transgender children has sparked outrage among parents in the UK.
The Made With Mummy Love Etsy shop recently started to offer a bikini specially designed for male-to-female transgender children. The description says the clothes have a 'bulge smoother' design and a frill/skirt on the bottom section to give more confidence to the wearer.
The idea came following positive reviews for a range of transgender underwear sold by the store.
But some members of parenting website, Mumsnet.com, claim that making toddlers wear the items amounts to 'child abuse' and say there is no need for them to be available in sizes to fit children as young as two years old.
Too young to be trans
"A 2-to-3-year-old is a toddler, a baby. They are not 'trans' and any adult who thinks they are is misguided at best," wrote AssassinatedBeauty on the thread, which has since been deleted.
IdaBBells commented: "It is completely abusive to give a child the message that they should hide their body and basically be ashamed for liking and enjoying clothes, behaviours and pastimes that are stereotypically of the other gender. All the frills are also massively creepy because most underwear for children no longer has frills these days. Frills are associated with very young babies, lingerie and kink. This is about adults obsessing in a disturbing way, not children."
And Datun added: "What the hell are these children going to think when they realise their parents have been trying to disguise their genitals since they were two years old? It's disgusting. The children are going to develop gender dysphoria like there's no tomorrow."
A positive effect
But the owner of Made With Mummy Love, who is based in Milton Keynes and sells a range of children's clothing and accessories, not just items for those who are transgender, took to the platform to defend her products.
"Imagine having a 7-year-old child. A boy. This child hates the way he looks. He identifies as a girl. He tries to twist his penis to the point it's highly swollen and in pain. He does this as he doesn't want his penis any more. This is self-harm.
"The only thing that makes him happy is to dress like a girl and identify as a girl. Her mother lets her do this and she sees such a change in her daughter. She purchased these trans knickers as said daughter feels less confident when wearing tight clothes as she can feel the seam through normal knickers against her penis.
"The mother contacts me and asks, can you make pants for my male to female 7-year-old daughter. Mother reports back that her daughter is now happy, no longer harming herself. She is confident in what she wears now."
Mum-of-three Adrienne Anzelmo says her daughter Maddie – born male – displayed a desire to be female at three years old. After much soul-searching and dealing with challenging behaviour, she and her husband allowed Matthew (as he was then) to transition. Now aged seven, Maddie has lived as a girl for two years – and, says her mother, has no doubt about who she is.
Gender specialist Dr Erica Anderson, a professor of clinical psychology at the University of California, San Francisco, says children can be aware of and upset about gender at a young age. As an example, she talks about a five-year-old boy she has treated.
"In the bathtub he would compare himself to his younger sister and really start getting upset. At one point he went in the bathroom with a pair of shears – he was going to cut his penis off. This child has been so clear [about his gender] for a couple of years."
Diane Ehrensaft, mental health director at UCSF's Child & Adolescent Gender Center Clinic, believes parents should listen closely to their children. "A child will say, 'Stop calling me Jane' or 'Let me wear my dresses. Please call me she.' That's a child making a clear statement," she says.

Over the last two years, Mumsnet – once known primarily as a place where mums could discuss feeding routines or ask politicians about their favourite biscuits – has become notorious for transphobic and anti-trans posts.


Also read: