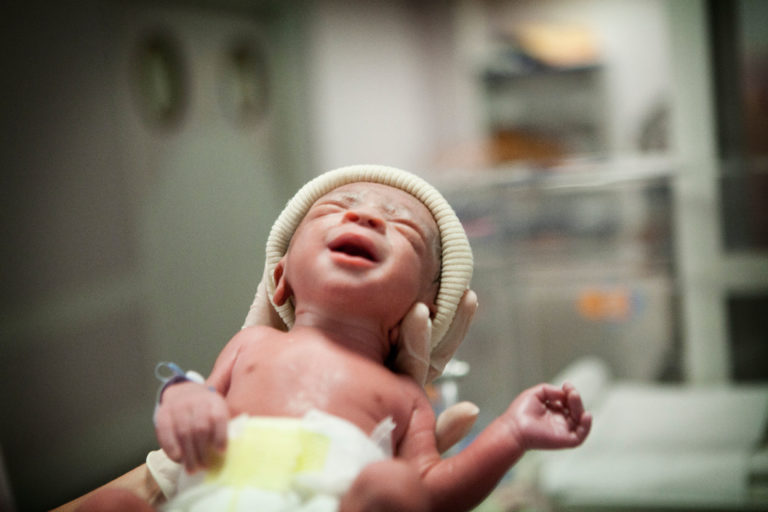 Parents of premature babies and those needing hospital care after birth could receive increased parental leave and pay if plans by the British government are approved.
Prime Minister Theresa May has said that under current rules, some parents must return to work while their babies are still in hospital – something she said was "not fair and not right".
Around 100,000 newborn babies in the UK need to spend time on neonatal care units each year, according to current figures.
But a consultation on parental leave could result in new parents receiving a week of state-funded leave and pay for each week their baby remains in hospital.
Mrs May has said that while the past 40 years has seen massive changes in parenting norms, it was still mothers rather than fathers who were responsible for the majority of childcare. She added there were also too many parents returning to work before their babies had even been allowed home from hospital, and she hoped new measures would help alleviate the "unimaginable stress" this must cause.
"Parents have more than enough on their plates without worrying about their parental leave running out and having to return to work before their precious newborn comes home," she said.
"That's not fair and it's not right. So we're also proposing a new neonatal leave and play entitlement to make this time a bit easier for parents whose babies need to spend a prolonged period in neonatal care.
"It's clear that we need to do more and that's why we have launched a consultation calling for views on how we can improve the current system."
While the amount of maternity leave UK women are entitled to is above average compared to the world's leading economies, paternity leave is six weeks shorter. Many fathers rely on annual and unpaid leave to give them greater involvement in the early months of their babies' lives.
The government consultation will also look at imposing requirements for businesses to publish their parental leave, pay and flexible working policies. It also hopes that changing paternity leave will promote better gender equality in both work and home environments.
Currently in the UK, mothers are entitled to up to 52 weeks' maternity leave and must take at least two weeks after the birth of their baby (or four weeks for factory workers). Statutory pay comprises 90% of their average weekly earnings for six weeks, followed by 33 weeks at a flat £149 per week, or 90% of their weekly earnings if this figure is lower.
Fathers are entitled to two weeks' statutory paternity leave, paid at £149 per week.A
Also read: