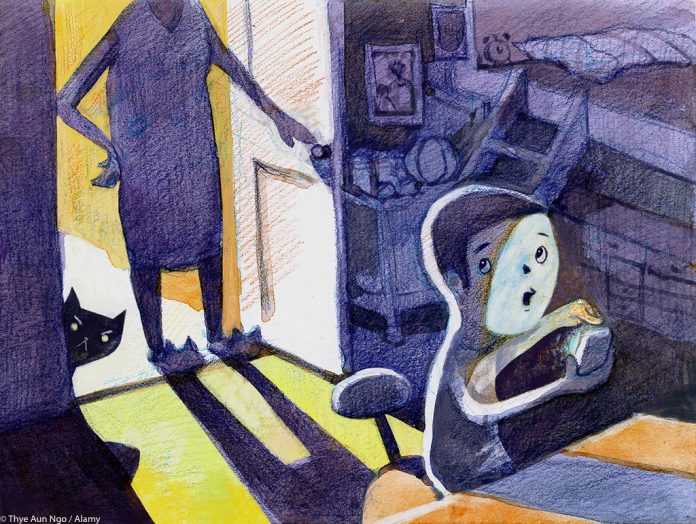 As parents, we're aware that much of child-raising is trial and error. We rely on our own beliefs and experiences. We talk to friends and family. And we must remember that what's right for one child doesn't work for another.
The age at which we allow them their own mobile phone is a contentious issue, with many parents feeling they have to justify their decision. And it doesn't necessarily follow that a good reason brings more understanding. As we approach Christmas, we ask if giving a child a mobile phone is a good idea.
A way to stay safe
"I gave Lauren a phone when she was seven, even though I'd originally said she couldn't have one until high school," says Maria, from Yorkshire in the UK.
"My ex suddenly decided he wanted custody and kept threatening to take her after school. I got an old phone, put some credit on it and told Lauren to hide it in her bag so she could ring me if it happened. But of course, one of her friends saw it, and word got round. Even after I explained what was going on, other parents judged me – they felt Lauren was too young, and I was irresponsible."
Keeping in touch
Not many cases are this extreme, but safety is often the main consideration when it comes to deciding whether it's time to buy a phone for a child. Another increasingly common reason is that, when a couple splits up, it's easier for the absent parent to stay in touch.
"I said my kids could have mobiles when they went to high school, as they'd be making their own way there and back. I wanted to make sure I could contact them and they had a way of calling for help," explains Andrea, who lives in Amsterdam, The Netherlands.
"When my husband and I separated, it also meant they could call their father – and vice versa – without me being involved. All I asked was they didn't keep it secret and I was aware of any contact."
Make some rules
Others see no reason why children shouldn't have mobile phones no matter how young they are.
Charlie, from London, UK, bought his daughter a new smartphone for her eighth birthday – although strict rules are imposed.
"She can't take it out of the house so relies on our wifi. She uses it mainly to play games, watch YouTube videos about cats and listen to music," he says.
"She can't make calls as there is no credit on it. She doesn't have her own account to buy lots of apps and games without me knowing. And the rule is I can look at it any time to check what she's been doing. Also, at night, it goes on charge in our room – so no secret 2am browsing.
"Yes, I could just let her use my iPad – but why shouldn't she have a device that is solely hers?"
Waiting a while
Not every parent feels the same, though. Claire, from Scotland, wants to put off the moment her 12-year-old gets his own phone for as long as she can.
"Everyone else in his year at school has them, and there have been lots of times when he's been filmed or photographed without his permission. I'm not comfortable with that," she says.
"I know I'll probably have to give in soon, but it will be something basic without the internet."
The age of independence
From a Kinbox straw poll of 45 parents – based predominantly in Europe and the US – most are united in believing 11 or 12 is the right time to allow a mobile phone. This is when many children begin to enjoy more independence. While parents want to encourage this, they want to be sure their children are safe and easily contactable.
Ultimately, there is no right or wrong age. It depends on the child, our own beliefs, and what we think is right for them.
"All we can do is judge how mature our kids are and how much independence they can handle," concludes Ralf, from Germany.
"Once they are old enough to walk to school or go out alone, we owe it to them to be extra-sure they are safe. I'd never forgive myself if my ten-year-old came to harm simply because I thought she was too young to have a phone to call for help."
*All names have been changed