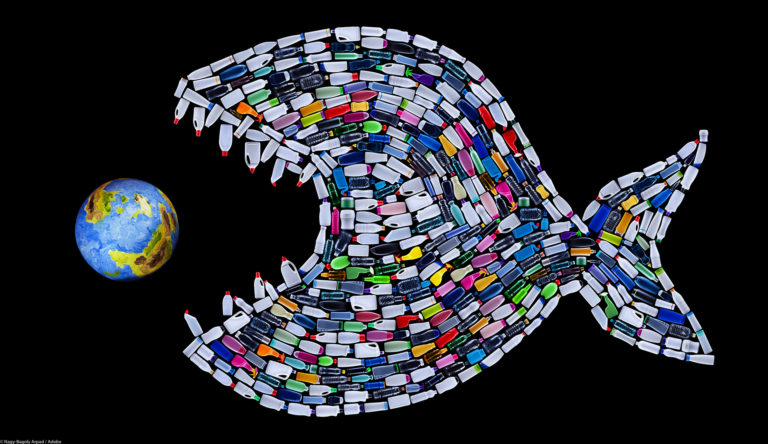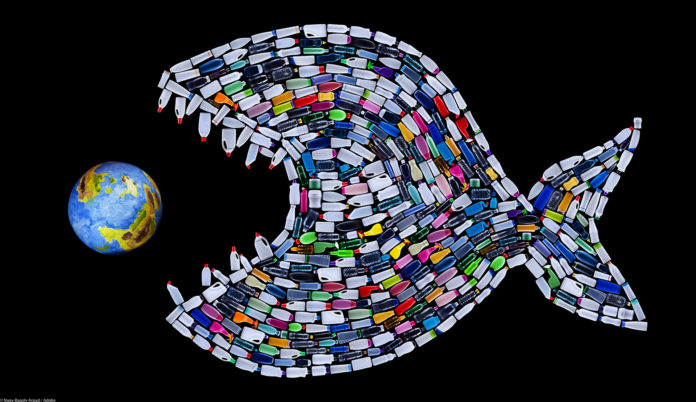 We've slipped into this way of life without even realising. We're so busy that anything fast, convenient and disposable is automatically welcomed. The problem is, it's killing our planet. It's time we dialled back on our increasing use of plastics – but how easy is it to become a plastic-free family?
Single-use plastics are a major source of pollution; did you know it can take 500-1000 years for them to degrade? And, as it happens, the resulting particles present a danger to animals, birds and marine life. They emit toxins that will eventually find their way through food chain to us.
Nobody can make the change overnight; as with most projects, we need to take it a step at a time. It's also unrealistic to think you can cut all plastic out of your life. But there are some real and immediate changes you and your family can adopt.
Talk to your children about recycling. Get them to help you sort out the household waste – this is a good way to show them how much plastic we throw away on a daily basis. Take it to your local recycling facility together or, if you have one, put it out for your local kerbside collection scheme.
If you live near a lake or ocean, see if there's a local beach clean-up group you can join. As well as making a real difference to the environment, your kids will learn how plastics affect marine and wildlife. If you're inland, look for a community clean-up project.
Our food and supplies often come swathed in so much needless packaging. Choose to buy loose fruit and vegetables and avoid pre-packaged meat in plastic shrink-wrap. If your local supermarket doesn't offer this as an option, find independent shops that do. Some grocery stores now sell loose staples such as rice, pasta, cereals, and even washing powder – you just need to take along your own containers.
3
Pack an eco-friendly lunch
How often do we buy a ready-made sandwich in a plastic container because it's the easy option? Or wrap our kids' school lunches in shrink-wrap? Even the box we pack it in is likely to be made of plastic.
We can change that. Buy a non-plastic lunchbox or lunch kit. Stainless steel versions are lightweight, sturdy and versatile. Reusable fabric wraps are great for sandwiches and snacks – some fold out like a napkin or have a zipped section for loose foods. Don't forget cutlery – reusable bamboo utensils are great for eating on the go.
Instead of plastic water bottles or juice cartons, buy your kids a stainless-steel drinks bottle that can be filled with water or juice every day. Let them design stickers or buy coloured indelible markers so they can decorate and personalise them.
If you use plastic straws at home, stop. Switch to paper ones instead. Don't use plastic straws in cafés and restaurants. If you like, buy your child a colourful reusable straw and keep it handy when you're out and about.
Plastic wrappers from ice-lollies, plastic cups with a plastic spoon for ice-cream – both contribute to the pollution problem. Choose an edible cone instead.
Many parents give their kids plastic plates and utensils at home because they don't want to risk breakages. We're not suggesting you serve lunch on your finest bone china, but there's nothing wrong with teaching your child from an early age how to eat off and treat proper crockery.
The problem with those plastic handwash dispensers is they're just so convenient…but it's time to change. Buy (unwrapped) bars of soap and look for bath bars too – they're just as creamy and foam just as well as shower gel. You can even buy shampoo versions.
Kids' toys tend to involve a lot of plastic and it's inevitable you'll have some in your home. Don't worry – nobody is suggesting you throw them away or refuse future gifts. But if you can, think around the problem – toys can be made of fabric or wood, for example. Building blocks, puzzles and games don't need to involve plastic. It's about doing your bit, not depriving your kids.
Also read: