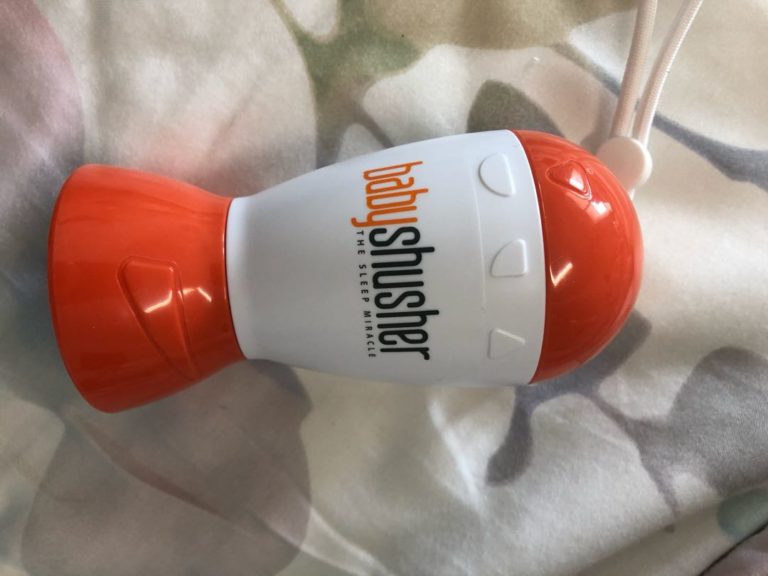 Even though they've been bathed, fed and properly winded, some babies can get fussy when it's time to sleep. Most parents will struggle to settle their little ones at some stage, but for many it's an ongoing challenge. No wonder the pNeo Baby Shusher is attracting so many fans!
This revolutionary device emits loud, rhythmic shushing noises that remind your baby of being in the womb and engage their natural self-calming reflex. Suitable for use from birth, the Baby Shusher is particularly effective in the so-called 'fourth trimester'.
Versatile and portable
The built-in volume control allows you to set the level louder than your baby's cries – a proven technique to calm crying.
There are two timer options – 15 minutes and 30 minutes. The Baby Shusher's compact size also makes it easy to take with you when you're on the move. There's a handy wrist strap for carrying or hanging, and the unit operates on two AA batteries (included).
The best sleep aid
One reviewer described the pNeo Baby Shusher as "one of the best things we have bought for our baby": "I did a baby calming course and they told me it takes 20 minutes for a baby to get into a deep sleep. This lasts for 30 minutes and is so easy to transport. I also like that you can adjust the volume. I find it very relaxing and it puts me to sleep too!"
Another said: "This works like a charm. We use it every single night when we put him down and when he stirs in the night or after a night feed etc. Not only does it help him sleep but it masks the sleep noises that can keep you awake. We combine this with some white noise in a constant loop at night and it works a treat."
"We came across the Shusher at a newborn photoshoot for my son when he was five days old and it had a magic effect on him. We decided to purchase one and, seven weeks later, it's the best £30 I have spent – I'd recommend it to anyone. We always use the 30-minute timer to guarantee my son is fully asleep, and it's easily used at the 3am feed and gets him to nod off super quickly."
The pNeo Baby Shusher is available from Amazon for £29.95. Click here to order yours.