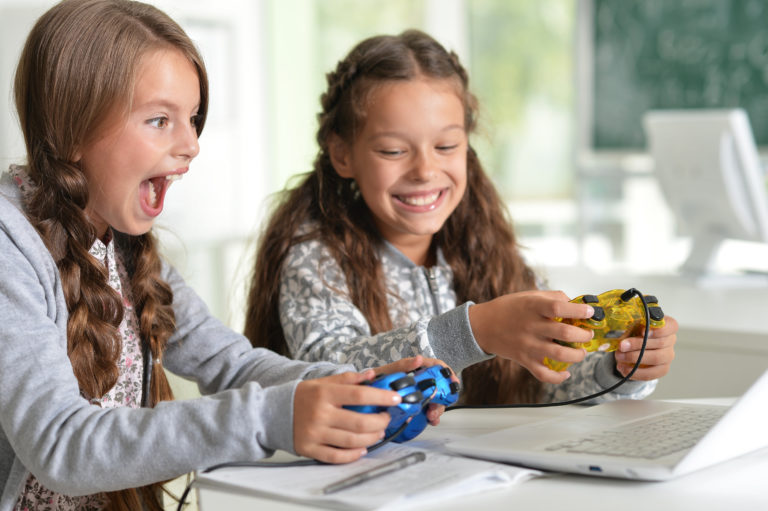 Imagine picking your child up from school and asking the time-honoured question: "What did you do today?" Instead of the expected responses – English, maths or PE, for example – they say: "We played Minecraft." What would you think?
While it's pretty unlikely we'll see gaming on the national curriculum any time soon, students at Richard Cloudesley School in north London are already enjoying video game sessions alongside traditional classes.
The school, for children with special educational needs, has around 80 students aged from two to 19 who have physical disabilities and additional sensory needs. Rated 'outstanding' by Ofsted at its last inspection, the school encourages all children in its care to learn, achieve and be independent.
Headteacher Francis Gonzales says introducing gaming classes has already had a positive effect, encouraging social interaction between students who otherwise struggle to maintain relationships. He says there is a host of other benefits, too.
Valuable life skills
"This is very much about learning. It's about learning the things that give you entitlement and access to the curriculum," he explains.
"It's about learning social skills and resilience – losing and winning. All of those things that actually have a huge impact on the rest of your life."
Teachers report that the lessons have been shown to boost students' confidence and promote teamwork. The youngsters often work together to progress through games that include the best-selling Minecraft, and the activity also provides sensory stimulation.
Specialist equipment
Students with limited motor skills can enjoy the gaming lessons too – Mr Gonzales has praised Microsoft's Xbox adaptive controller, the first mass-market controller for people with disabilities which was launched in 2018.
The sessions are finding favour with the children, too – after all, we all know they learn best when they're enjoying themselves.
One pupil, Jack, says the gaming lessons are "more interesting and fun" than traditional classes: "I get to play with my friends, and that makes me happy," he explains.
Also read: