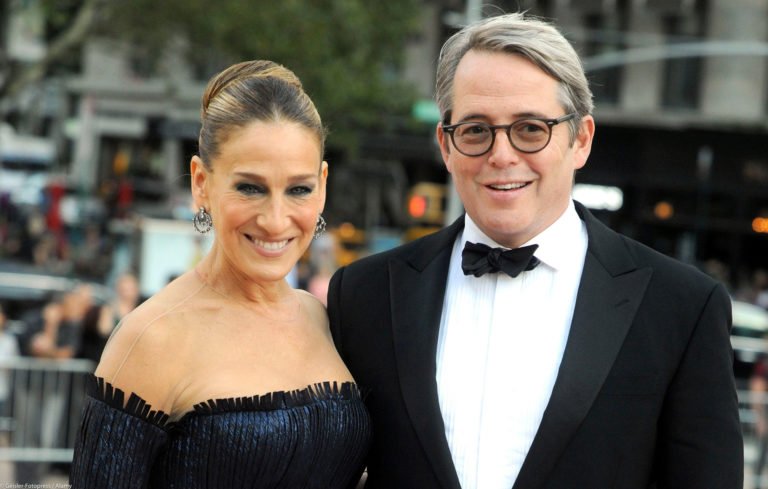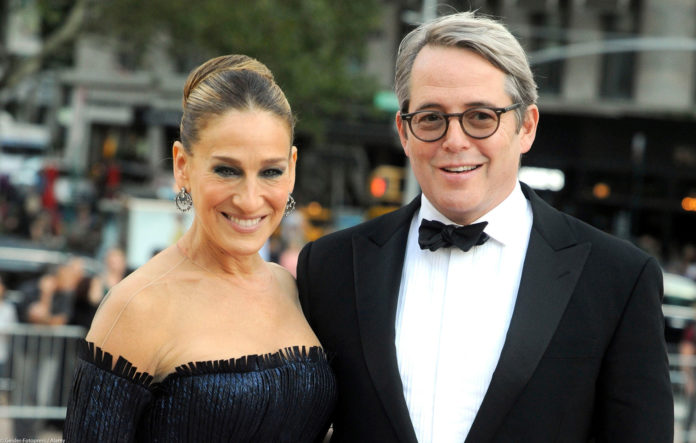 Actress Sarah Jessica Parker has been a regular on our screens for many years. She's best-known for playing writer Carrie Bradshaw in HBO's Sex and the City, winning two Emmy Awards and four Golden Globes. Other hits include the movies Hocus Pocus and The First Wives Club. She married fellow actor Matthew Broderick in 1997, and the couple have three children – son James, and twins Marion and Tabitha. These are some of her parenting rules.
1
Spend time outdoors with your kids
Many celebrities prefer not to appear in public with their kids as there's a fair chance the paparazzi will be waiting. But SJP feels it's more important to spend quality time with her children and do 'normal' parent-kid stuff. She's accepted they may not get as much privacy as she'd like, and regularly visits playgrounds and outdoor attractions in New York City. She says she'd rather make the most of the opportunities they have, than to hide away.
2
Private family time is important
Once the workday is finished, it's time for the Parker-Broderick family to have fun. When they're all home together, they play games, listen to music and catch up on movies or favourite television shows. It's especially important they make the most of family time as both parents have busy and unpredictable careers. Putting time aside to be together is a priority.
3
Have a strong work ethic
She first appeared on Broadway at the age of 11, but SJP has never succumbed to drugs, alcohol or any other pitfalls that beset many child stars. This, she believes, is down to her strong work ethic. She thinks everyone should drive themselves even once they attain celebrity status.
Success comes through hard work, she says. It's essential to commit fully to everything you do.
4
Understand the true meaning of beauty
Outer beauty is all well and good, but it inevitably fades. SJP wants her children to look beyond what they see. She says as long as they can smile honestly, look people in the eye and be kind, they will always be beautiful. It's important to her they don't get hung up on appearances – she wants them to be confident about who they are and have the right values in life.
5
It's ok to deprive your kids sometimes
When she was a little girl, SJP remembers her mother couldn't afford to give her everything she wanted. It means the actress is much more aware of how important it is to appreciate what you have – and she wants to pass the lesson on to her children. This means the Parker-Broderick kids don't get everything handed to them.
"Things they want, I think they should yearn for. As my son gets older, I think he should earn," she explains. "I think it's good to pine for something so that when you get it, it has such meaning."
6
It's important to have 'the talk'
It might be embarrassing, but SJP says every parent must accept responsibility for talking to their kids about sex and intimate relationships. She says she doesn't want her children to resort to internet searches or learning false information by talking to friends. Her take is that they should feel free to ask any questions that come to mind without feeling embarrassed and ashamed, no matter how young or old they are.
7
Accept your kids for who they are
Every parent has hopes and dreams for their children, but it's important to let them be their people. Trying to make them conform to your ideal means you'll all be unhappy – and it could seriously damage your relationship.
SJP believes parents should accept kids need to express themselves in their way. They need to explore the world around them while they find out who they are – even though it can be hard to let them. Unless a situation is potentially dangerous, she tries to let things slide as much as possible.
Also read: