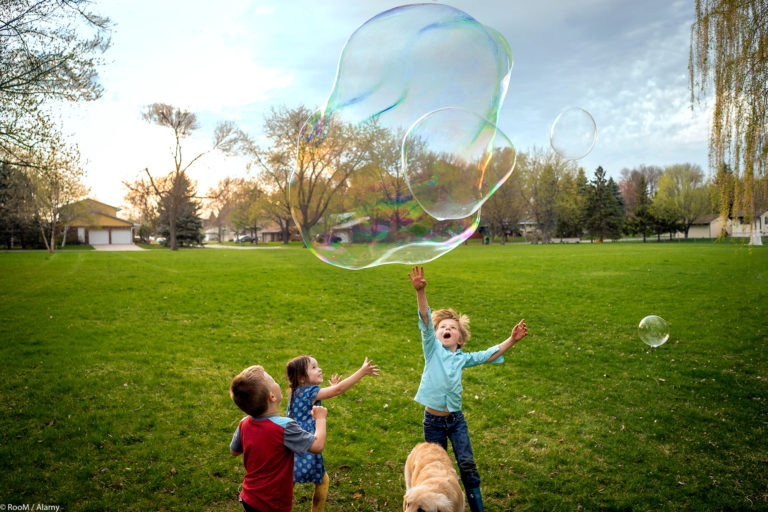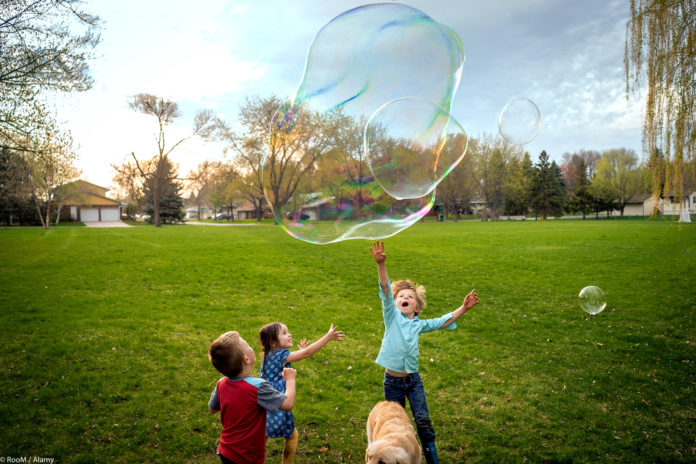 Ask modern parents what they worry and get frustrated about with their kids and, more often than not, you'll find the answer relates to screen time.
A screen-free summer needn't mean totally banishing gadgets to the back of the cupboard – there's a time and a place for sensible usage.
In fact, let's face it, in the real world, sometimes they're a godsend; when you're delayed at the airport with tired kids, or enduring that gridlocked six-hour drive down to this year's holiday cottage.
Or indeed when you arrive there and it rains all day, every day (because there are only so many games of Monopoly, Scrabble and Cluedo anyone can endure).
Whether you want to bravely ban tech altogether or just cut down, here's our plan so your kids will log on less this summer, and all without them yelping 'mum/ dad I'm bored' every five minutes.
1
Decide on realistic objectives
There's no set answer about how much screen time you can or should still allow, but the point is to be brave and cut down in some significant way over the holidays.
It's wise to be realistic, for example, if your teen wants to meet up with friends, they might end up socially excluded if they can't go onto Whatsapp to make arrangements.
Overall, think about your family circumstances (are you juggling work or struggling with a new baby's arrival, so allowing a little more screen time gives you a much-needed break?), the age of your children, how much they normally use tech and what they use it for.
Then decide the times or circumstances when you want to limit/ ban screens and any specific online activities they must avoid during these times. Options include having some totally screen free days per week, allowing tech in the morning or evening only, or having an hour limit per day.
Or it could be you say the kids can watch TV programmes still but can't use the games console.
2
Explain the 'why/ when/ what' of your screen-free summer to your kids
(Warning: you may need to don a hard hat for this bit…)
First up explain 'why' you think a screen-free summer is a good idea to your kids and the 'when' and 'what' they're going to be allowed to do. Don't expect to be popular here – to carry this off you'll need to stand firm – remember you're their parent and need to have confidence in the idea. Crucially you must be willing to enforce the rules. If that does mean taking away gadgets and locking them in a cupboard at times, so be it.
3
Be prepared to set an example
It's not just our children who are a little too attached to gadgets these days. Parents need to set an example here and besides it can be refreshing for us to 'digital detox' and switch off from work/social media/the news when you can. If you have a clear reason to be online at least some of the time (e.g. work needs to get hold of you), explain that to your kids. Some small tricks that help with cutting down include turning notifications off or switching your smartphone to 'phone only' mode for certain periods of the day.
4
Plan alternative activities
Of course it's sensible to schedule in a few extra non-screen activities — days out, play-dates, workshops or camps – over the summer but don't feel you have to go overboard to keep your kids off screens. Having children doesn't make you an unpaid Butlins red coat and kids need to and should be learning to entertain themselves.
Instead of organising their every minute, maximise ways for them to play or hang out contently at home or in the garden/ park. Look for toys for little ones to get engrossed in, which they can play with in different ways and use their imagination.
Good old-fashioned Lego bricks indoors, a sand pit and paddling pool for sunny days outside perhaps.
For teens, yes admittedly it gets trickier, especially if money is tight but identify any day camps and workshops (councils and museums/ galleries might have free or low cost sessions) that fit with their interests.
For long journeys, instead of automatically grabbing those gadgets, start off with some age appropriate games — things like battleships, noughts and crosses and I spy.
Even cynical teens can enjoy a game of 'I would rather' or modernised versions of the classic memory challenge ('I went to the shopping mall and visited…Hollister, Gap, etc', 'I went on Youtube and watched…'), with everyone adding a name or item each turn – the last person to manage to remember them all so far is the winner.