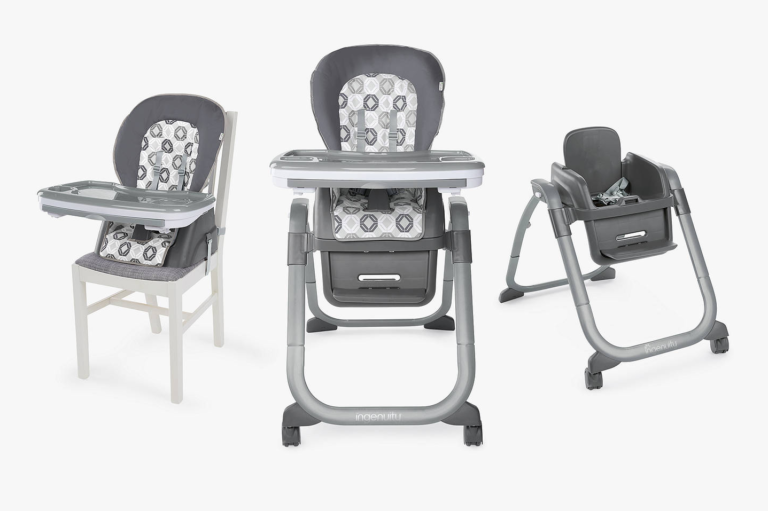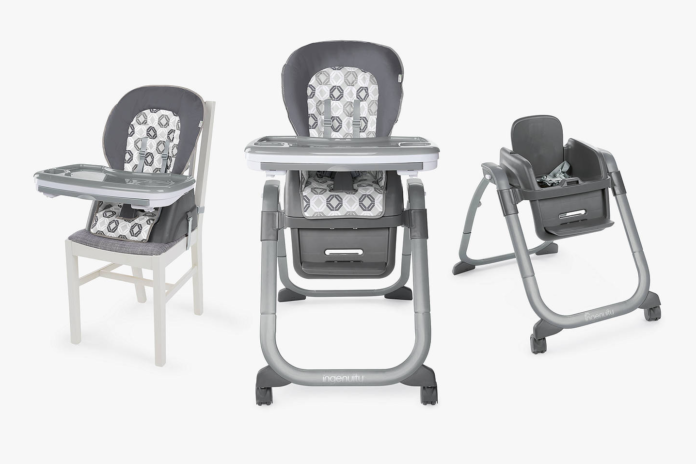 We love anything that makes life with young children easier – and as many parents know, mealtimes can be a battleground. While we can't promise the Ingenuity Smartserve 4-in-1 highchair will make your kids eat their vegetables, it will at least make the practicalities easier.
A beautifully designed piece of kit, it can be used as a traditional highchair, a lower toddler chair, or a booster seat. The toddler and booster modes are separate, which means you can even seat and feed two children at once.
Intelligent design
The dishwasher-safe detachable tray pivots open and can be operated with one hand – making life easier when lifting your baby in and out. There's also a hidden tray extension that provides useful extra storage space, or somewhere to stash items out of their reach.
The comfortable seat pad and integral harness are machine-washable and mean you can be sure your child is secure and comfortable during mealtimes. The Ingenuity Smartserve 4-in-1 highchair can also be folded away when not in use.
Kids grow up fast, so it's good to have versatile equipment that will see them through various stages of their development – as parents who have tried the Ingenuity Smartserve agree.
Well-designed, attractive and durable
"This is one super highchair – it's been very well thought-out. This chair makes life easier because the tray is on a hinge that simply opens out. Not only that, the tray itself becomes a nifty little drawer in which you can store the child's cutlery. You get more bang for your buck because the chair converts, so it can grow with your child. Not only that, it's easily cleaned, of durable construction, and all in all is a real boon for parents of young children. Absolutely excellent!" said one.
Another liked the flexibility the Ingenuity Smartserve highchair offers: "The thing I like most is the fold-out tray so you can lift a struggling toddler and pop her in easily without having to remove it altogether. The tray itself is a nice size, with decent-sized cupholders for a training beaker with handles. But what's really good is the extra storage area under the tray. You can store those special knives, forks and spoons the child uses and not spend time looking for them at mealtimes. You can also prop up toys, books or interesting things for the child to look at on the slide-out tray extension, leaving the actual tray for food and drink.
Useful features
"The padded cushion is wipe-down and removable. The chair itself comes off and can be strapped to a normal dining chair – great if you're travelling and eating out and don't want to take the base. The base itself folds away easily and it has wheels at the front so you can lift and push it into position."
Another said: "This is a very sturdy highchair, quite heavy so no chance of a baby or toddler pulling it over. It's really smart and the price tag is good because you get everything and more. This highchair will last for years and it goes through most stages – brilliant."
The Ingenuity Smartserve 4-in-1 High Chair is available on Amazon for £119.99. Click here to order yours.