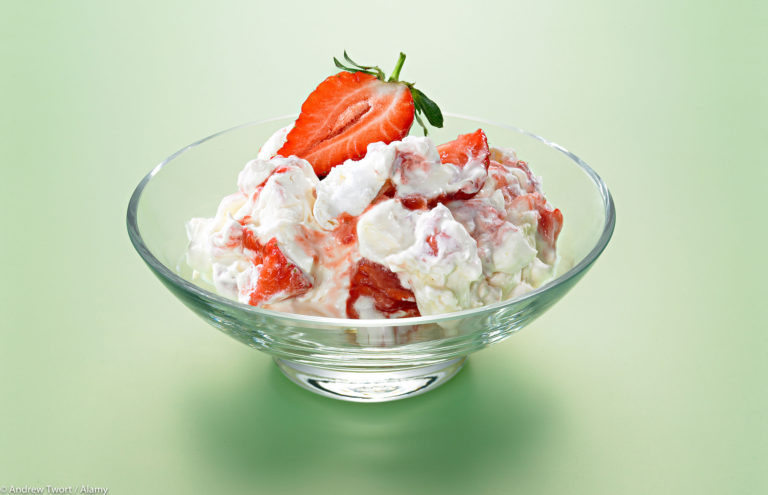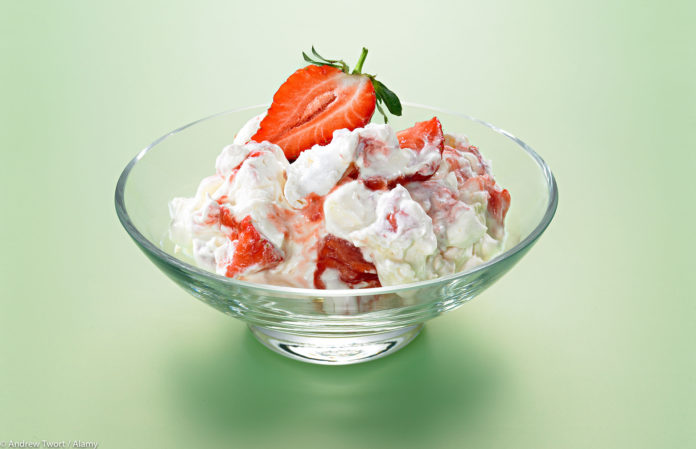 Light and delicious, a classic Eton Mess is the perfect way to make the most of the British strawberry season. Meringues are easier to make than many people think, so don't let that put you off. We'll warn you, though – one serving is rarely enough!
Prep time: 20-25 mins approx
Cook time: 1 hour & 15 mins approx
Serves: 4 – 6
Ingredients
500g ripe strawberries
450ml double cream
125g caster sugar
Whites of 2 large eggs
1tbsp icing sugar
Method
Preheat the oven to 120°C/250°F/Gas 1. Line a large baking tray with parchment paper. In a clean bowl, whisk the egg whites until they form stiff peaks – an electric whisk or stand mixer is the easiest way to do this.
Add the caster sugar a third at a time, whisking the mixture back to the same 'stiff peak' consistency after each lot. Spoon onto the baking parchment in rough blobs – you don't need to be too precise about shape. Cook on the bottom shelf of the preheated oven for between an hour and 75 minutes – you want the meringues to be completely hard and lift away from the paper easily. Set them aside to cool.
Meanwhile, hull and roughly chop the strawberries. Whizz one third in a food processor to make a strawberry sauce; you can sieve the seeds out if you'd like. In a separate large bowl, whisk together the cream and the icing sugar until the mixture just keeps its shape.
Roughly crush three quarters of the meringues and tip them into the cream mixture along with the remainder of the strawberries. Stir lightly – don't overdo it – and then swirl the strawberry sauce through the mixture.
Spoon into individual bowls, crushing the remaining meringues and scattering the pieces over the top to serve.
Tips
Experiment with your favourite berries – blackberries or raspberries also work well. Or try grated lemon or orange zest instead of fruit, and swirling lemon curd or marmalade through the cream.
If you don't have caster or icing sugar, whizz standard granulated in a food processor – just a little for caster sugar, but then blitz it to make a fine powder for icing sugar.
Bring your eggs to room temperature before you whisk them – pop them in a bowl of warm tap water for a couple of minutes if they are chilled. They will whisk much more easily. Don't rush the whisking process, either – egg white contains proteins that need to stretch and trap the air if your meringues are to turn out perfectly. Too fast, and you're more likely to end up with a foam that collapses when you add the sugar.
Also read: