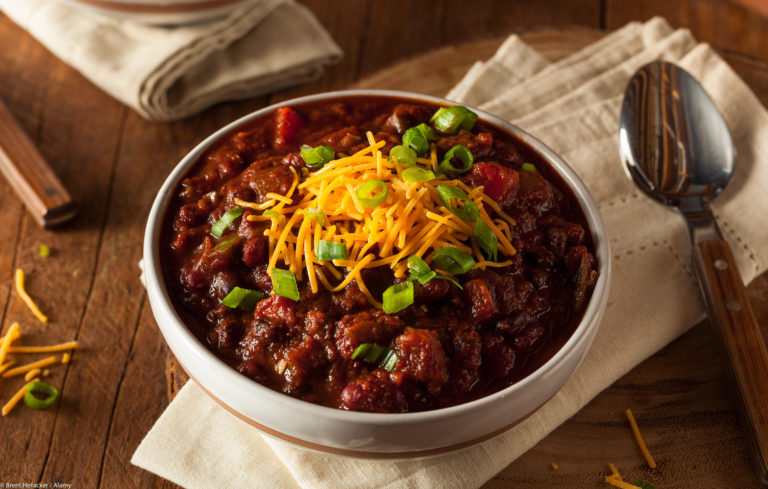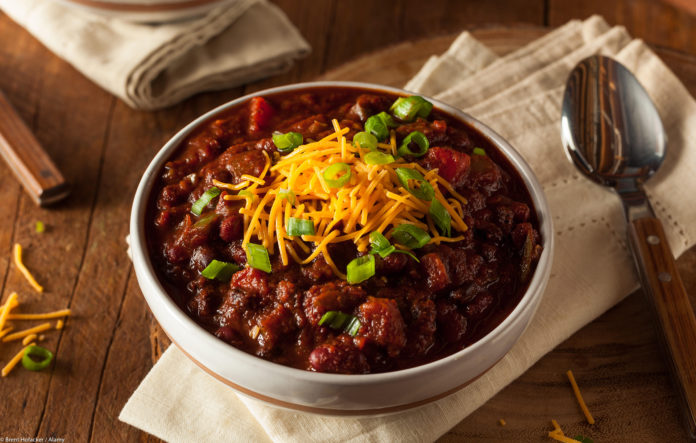 Once the initial prep work is done, you can leave this dish to bubble away while you get on with other things. It's also ideal for batch-cooking and freezes really well, so feel free to double up on ingredients.
Prep time: 15 mins approx
Cook time: 1 hour
Serves: 4 – 6
Ingredients:
125g dried green lentils
125g dried red lentils
1 400g can red kidney beans
1 400g can cannellini beans
1 400g can chopped tomatoes
1 leek
1 medium onion
2 garlic cloves
1 small red chilli
1tbsp ground cumin
1tbsp ground coriander
1tbsp smoked paprika
1tbsp dried oregano
½ tsp ground cinnamon
½ tsp grated fresh nutmeg
1tbsp tomato purée
500ml vegetable stock
1tbsp olive oil
Salt & freshly ground black pepper
Method:
Peel the onions and garlic, trim the leek and deseed the chilli, then finely chop all four ingredients. Heat the olive oil in a large, heavy-based pan and fry ithem for about five minutes – keep an eye on the heat as everything should be softened but not browned.
Tip in all the spices and oregano, and cook for a further two minutes. If you think the pan is getting a little dry, add a splash of cold water. Mix in the tomato puree, season with salt & freshly ground black pepper, and heat for two more minutes.
Drain the beans and stir them into the chilli with the lentils, then add the chopped tomatoes and stock. Bring the pan to the boil and turn down the heat. Leave to simmer for around an hour, stirring every so often. Check the seasoning and adjust as necessary.
Serve with rice, jacket potatoes or flatbreads, with soured cream or natural yoghurt and wedges of fresh lime. Grated cheese and spring onions optional.
Tips
Vary the amount of chilli you use to suit your family's tastes. If you don't have fresh chilli, substitute with 1tsp dried chilli flakes and add it to the pan with the other spices.
Pinto and black beans also work well in this recipe, so mix them up to find your favourite combination.
Also read: