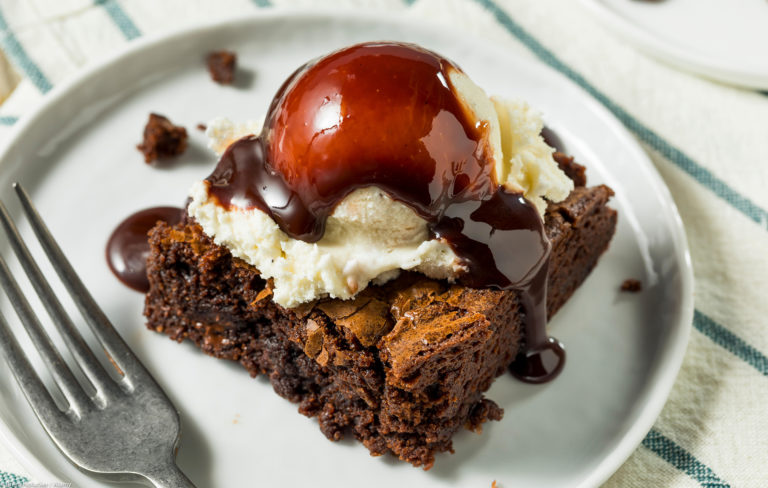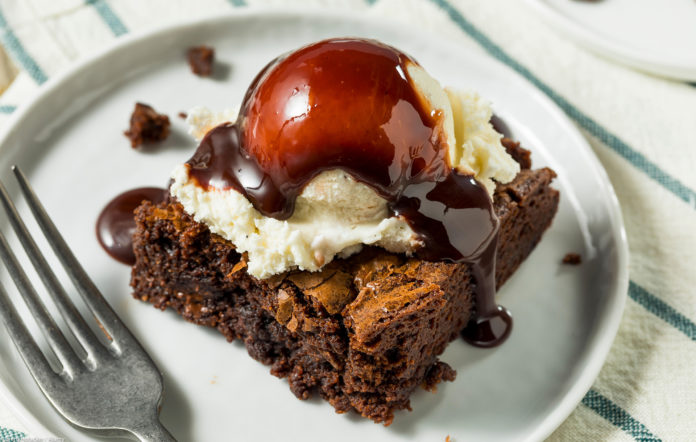 The perfect chocolate brownie has a crispy outside and a soft, gooey centre. If you're finding it difficult, we're sure the kids won't mind if you make these over and over again until you get it right! This recipe doesn't have many ingredients so using good quality chocolate really makes a difference to the taste.
Prep time: 20 mins approx
Cook time: 25-30 minutes
Makes: 10 – 12 squares
Ingredients:
250g dark chocolate (at least 70% cocoa solids)
250g unsalted butter
4 large eggs, ideally free-range
250g golden caster sugar
2tbsps (heaped) self-raising flour
2tbsp (heaped) cocoa powder
Pinch of salt
Method:
Preheat the oven to 180°C/350°F/Gas 4. Grease a 20cm square baking tin and line with greaseproof paper.
Break the chocolate into pieces and dice the butter, then place both in a heatproof bowl. Add a pinch of salt. Melt them together over a pan of simmering water, stirring throughout. Remove the mixture from the heat and leave to cool a little.
Crack the eggs into a large bowl and add the sugar. Whisk together until light, fluffy and pale in colour. Sift in the flour and cocoa powder. Use a whisk to mix it all together, then fold in the melted chocolate.
Pour or spoon the mixture into your baking tin and use a knife to spread it evenly. Bake in the pre-heated oven for 25-30 minutes; the top should be crisp but the brownie should wobble slightly.
Leave to cool for around 15 minutes before cutting into squares. Delicious served warm with ice cream or whipped cream.
Tips
If you prefer your brownies a little less sweet, reduce the amount slightly. It's fine to use normal caster sugar if you don't have the golden variety.
You could also try stirring in a handful of milk chocolate chips or chopped nuts – pecans or hazelnuts work well.
Also read: