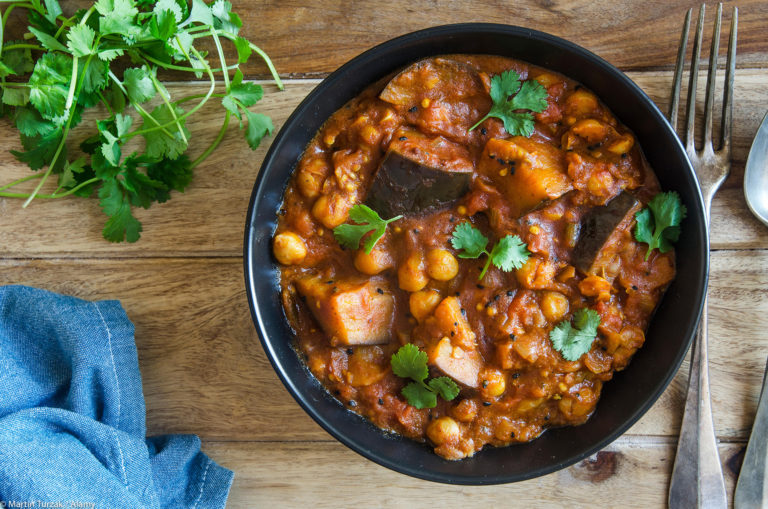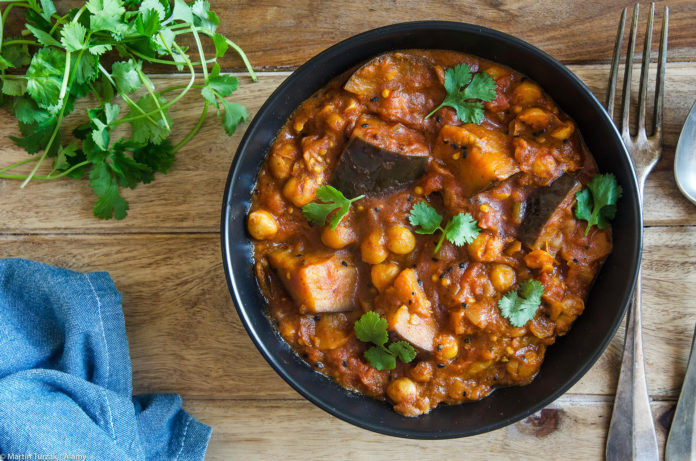 It's time to put your slow cooker to work! You can vary the strength of this curry to suit your family's preferences and make it mild enough for non-spice fans. It tastes even better if you prepare it ahead and leave the flavours to develop overnight before cooking.
Prep time: 20 mins approx
Cook time: 6 hours
Serves: 4
Ingredients:
250g butternut squash
250g sweet potato
1 red bell pepper
1 aubergine (eggplant)
250g frozen peas
500ml coconut milk
4tbsp curry paste – mild, medium or hot to suit your tastes
1 red chilli
3 garlic cloves
A piece of fresh ginger, 1.5" approx
1 vegetable stock cube or 2tsp vegetable bouillon powder
Fresh coriander
Method:
Peel the butternut squash and sweet potato and cut into chunks. Deseed and slice the red chilli and red bell pepper. Finely chop the garlic and ginger. Defrost the peas and cut the aubergine into chunks. Dissolve the stock cube or bouillon powder in a little boiling water.
Put the coconut milk, curry paste, stock/bouillon, red chilli, red pepper, ginger, garlic, butternut squash, sweet potato and aubergine into the slow cooker pot and stir well. Ideally, cover with the lid and leave overnight or for several hours.
Cook on 'low' for six hours until the vegetables are tender. During this time, defrost the peas and chop the coriander and stir both in at the end of the cooking time. (The heat of the curry should be enough to warm them through.)
Serve with wedges of lime and natural yoghurt, and your choice of warmed flatbreads or rice.
Tip
The beauty of this recipe is its versatility. As well as varying the heat, switch the ingredients to suit whatever you have available or your family's favourites.
Also read: