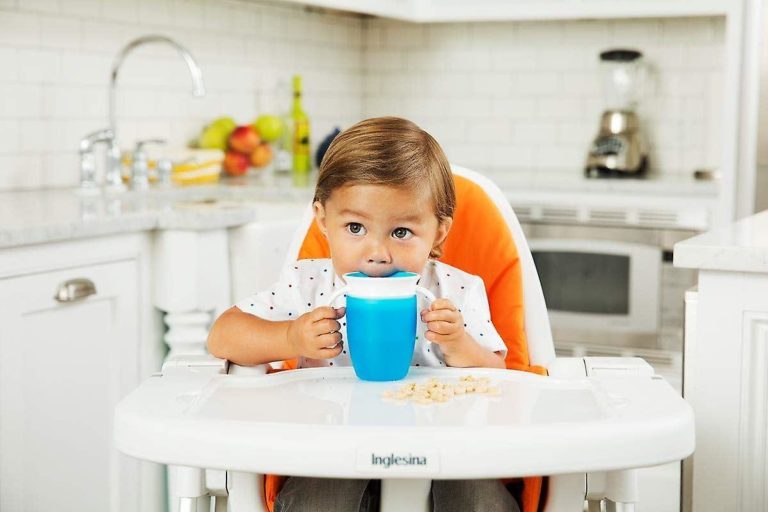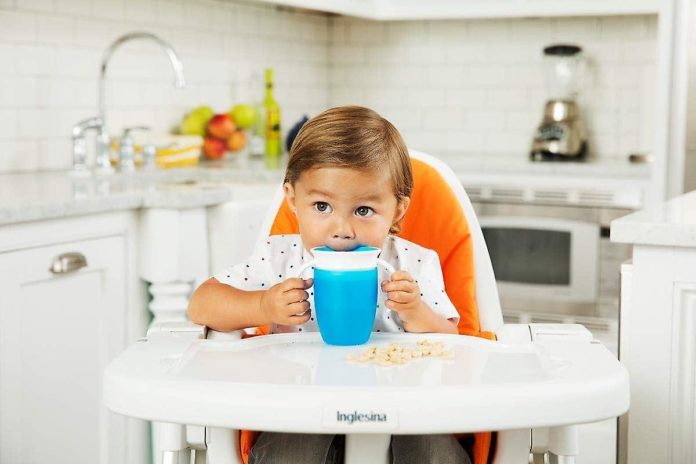 Let's face it, small children can be a bit messy when it comes to learning how to eat and drink on their own. How many of us have spent time cleaning up spills – from our kids, the floor, the changing bag, the furniture…? But if you use the Munchkin Miracle 360 Trainer Cup, you can rest assured that at least their drinks stay where they're supposed to.
This clever cup allows children to drink from anywhere around the rim – the full 360° – just like a real cup or glass. Yet they won't spill a drop – honest!
Intelligent design
That's thanks to the clever design. The Munchkin Miracle 360 comprises three parts – the actual cup, the special rim (which has holes for the liquid to flow through), and a rubber topper that 'seals' the rim and stops liquid spilling out.
When your child drinks from the cup, the pressure from their lips breaks the seal so the liquid can flow out; when they stop, the seal is automatically restored. Genius!
It's easy to take apart and reassemble after cleaning, and all parts are top-rack dishwasher-safe. The spout-free design also follows dentist recommendations to help support normal muscle development around the mouth. The side handles make the Munchkin Miracle 360 easy for little hands to hold, and it comes in a range of bright appealing colours.
Best cup for a toddler
Suitable for babies aged from six months and upwards, the Munchkin Miracle 360 is easy to use and easy to clean – no wonder parents love it!
"The colours are cute, and they definitely don't spill when laid down or upside down. Better than the teated sippy cups by far! Much more hygienic, better for their teeth and you don't have juice leaking out when they turn the cup upside down or lay it down flat in their cot," said one. "I will be buying the next size up when he is ready for the ones without handles; they are definitely good value for money."
"I love these cups and would definitely recommend them to any other parents with toddlers. The cup is easy to hold for little hands (plus there the next version which is bigger without the handles) and it helps toddlers get used to drinking from a cup without the worry of it spilling everywhere. The cups come in bright colours and are very easy to clean, the rubber top comes out to wash and easily slots back together again."
The Munchkin Miracle 360 Trainer Cup is available via Amazon for £12.40 per pack of two. Click here to order yours.