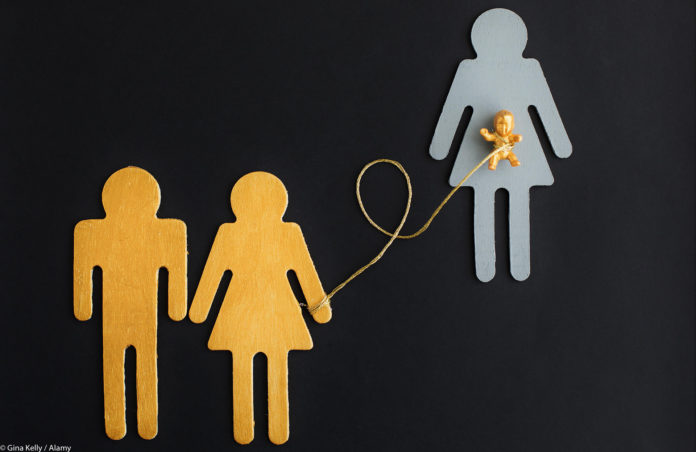 Surrogacy is discussed far more openly these days. Celebrities including Kim Kardashian and Kanye West, Sir Elton John, and Sarah Jessica Parker are all parents of children born to surrogate mothers. Whether it's due to difficulty conceiving or maintaining a pregnancy, because they're part of a same-sex couple or simply through choice, some people see surrogacy as their best option.
Regulations on payment and compensation vary around the world. But no matter what the details are, agreeing to go through pregnancy and give birth for someone else's benefit is a big decision. The willingness of women who agree to do so is admired, their selflessness acknowledged.
There's a darker side too, though. In some areas, particularly South East Asia, commercial surrogacy is big business as costs are much lower than in the west. In the US, surrogacy can cost $150,000. Agencies based in countries like China, using surrogates in developing countries, are believed to charge around half as much – and many use women in countries where surrogacy is illegal.
Commercial surrogacy hit the headlines last year when 33 pregnant women were arrested in Phnom Penh, the Cambodian capital. All were carrying babies intended for foreign couples. Surrogacy was banned in Cambodia in 2016 due to its rapidly increasing popularity as a country where women would have children for would-be parents from overseas.
The women who signed up with the surrogacy agency were told they'd receive $10,000 each. In a country where the average annual household income is around $1,490 according to the International Monetary Fund, this was a dream come true. For some, it meant they'd be able to afford a family of their own. What they didn't expect was that they would end up with no money and a baby to raise that wasn't their own.
Charged with trafficking
After their arrest, the women were charged with human trafficking and imprisoned. Most gave birth in the prison hospital while in custody. Then, in December 2018, they were provisionally released on condition they raise the babies themselves. The move came after intervention from the National Committee for Counter-Trafficking, which argued that while the women may have committed crimes, the babies were innocent.
In an interview with the BBC, Cambodia's Secretary of State for the Interior Ministry, Chou Bun Eng, said the government believed an embryo belonged to the mother that carried it.
"The woman takes care of them and feeds them for more than nine months before the embryo becomes human, so how can you give the child to someone else?" she asked.
The surrogates have been told they will be monitored to ensure they are raising their babies as agreed. If they still hand them over to the intended parents, the women face 20 years in prison. Once the children are 18, they will be free to track down their biological parents.
No regrets
One of the women said she didn't regret what had happened, even though raising an unplanned child would mean severe financial hardship for her family. She never received her $10,000 as the transaction was never completed, and now she and her husband must find the money to feed and care for the baby. Despite this, she says both she and her husband love the boy as their own even though there is no biological link.
Three days after the birth, she recalls, his Chinese parents bribed a guard to spend 20 minutes with their son. "He held the baby and cried like his heart was broken. I felt so sorry for him," she remembers.
It's an unlikely prospect, but if the couple found out where she lived, the woman is relaxed about the idea of them meeting their son: "I know they love the baby as well, but they cannot take him away from me," she said.
Also read: