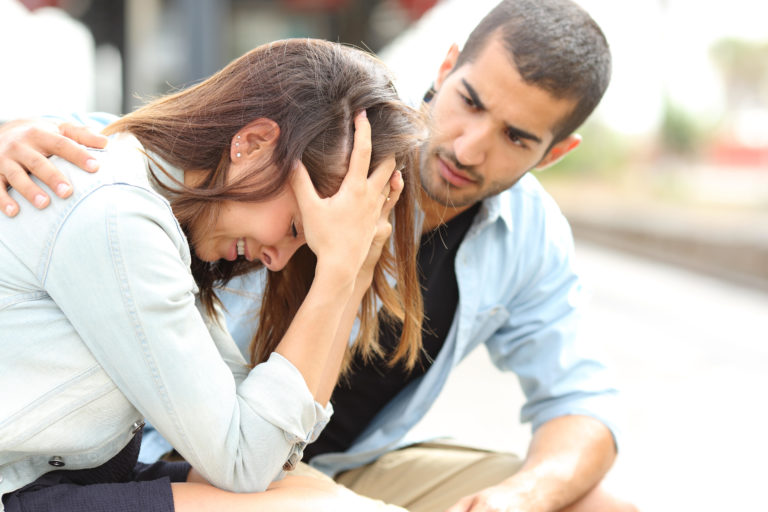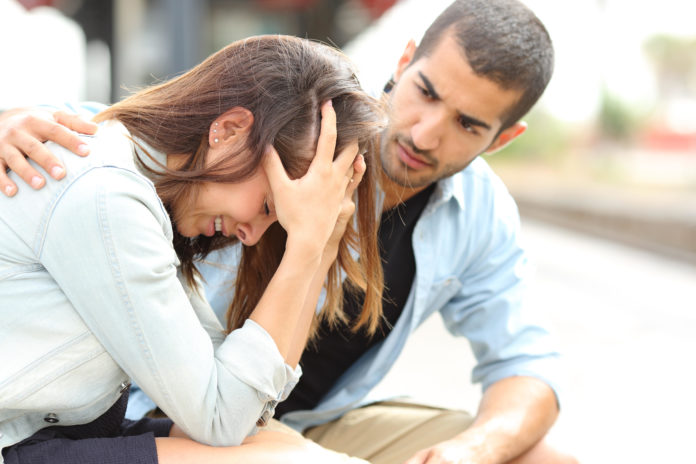 When a child is put up for adoption, we generally assume it's because the parents had no other choice. The common belief is that the decision was agonised over, every angle carefully considered before it was made. It seems, though, that's not always the case. As a report by media site Vice.com shows, sometimes new or expectant mothers are pressured to give up their babies while they're at their most vulnerable.
Take Renee Gelin, already mother to a daughter when she developed complications midway through her pregnancy. Believing her insurance wouldn't cover treatment and earning too much to qualify for Medicaid, she also anticipated needing a C-section – at a cost of $15,000-$20,000. She was already in debt and her boyfriend was the victim of identity theft, which had affected his credit rating. On top of that, there would be nobody to look after their son when he arrived.
Although both she and her boyfriend wanted to keep the baby, they felt there was no choice. Three days after he was born, Renee signed the papers and her son was gone. Losing him was devastating.
"The old me died in those first five weeks," she said. "I became this after – this before-and-after Renee."
Limited information, little support
Receiving little support from the agency she'd used, she looked online. And that's when she learned that, in Florida, her son's original birth certificate would be permanently sealed – the new one, issued at the time of adoption, would be the only one he would ever see; he could never use it to track her down if he wanted to.
A few months later, Renee's financial situation had improved and she received an unexpected pay-out from the insurance company for her medical bills. But it was too late – she had no way of reclaiming her son. Some US states have revocation periods for adoption, but Florida was not one of them.
Renee felt she hadn't been given the full facts before the adoption process took place. There'd been no discussion of the impact on her, her then-boyfriend (they are now married) or her daughter. When she spoke publicly about what she was going through, her son's adoptive parents ended all contact with her. And that's when Renee hit another brick wall – although the adoption was supposed to be 'open', allowing her contact, pursuing it through court would be both costly and unlikely to succeed.
"I really felt like I had nothing else to lose," recalls Renee. "They couldn't take anything else from me."
With no hope of getting her son back, she became determined to focus her energies on making sure other women didn't have the same experience.
Too many families, too few babies
It's more common than you might think. A study by the Donaldson Adoption Institute in 2016 found almost 85% of birth mothers surveyed wished they'd had more information about available resources, including housing, counselling, medical support and childcare, before deciding on adoption. Around 78% said they'd have liked to know more about the implications. And while 44% said they'd been put in touch with other parents who'd chosen adoption, just 21% were connected with those who'd ultimately decided against it.
Rather than being a system to help babies find parents, the adoption process is too often a way of helping couples find babies. In the US, in 2014, approximately 18,000 infants were put up for adoption. Three years later, in 2017, the CEO of the National Council for Adoption estimated there were around one million families looking for a child to adopt at any given time.
The same year, the Donaldson Adoption Institute released results from the second phase of their research. This time, more than half of the birth mothers questioned said they'd felt coerced into adoption, either by their partner, their family or by an adoption agency. Tactics by the latter included representatives who focused on the logistics of adoption without encouraging the birth mothers to explore any other option. There was also no discussion or information about the support that might be available to them, such as legal advice, practical resources or emotional support. In fact, the study found that details about the birth mother's life, such as a difficult financial situation, were often used to dissuade her from changing her mind later in the process.
There can be pressure from the adoptive families, too. In their official profiles, even on websites built for the purpose, they seek to show the lifestyle and advantages they can give a child. The message to the birth mother is clear: "We can give your child a better life than you ever could."
Support for birth mothers
For Gelin, an empowering step was to share her story at a Concerned United Birthparent retreat in 2014. From there, she and Lisa Woolsey – another birth mother – set up Saving Our Sisters (SOS). The organisation works to ensure expectant parents get all the resources they need to make a truly informed decision about their child's future. It offers information and emotional support, and can provide limited financial help.
"Our goal is to build a relationship," explains Renee. "We have no gain in whatever a mom chooses to do. We just want to make sure she has education and support."
From July 2017 to May 2019, SOS helped 304 women. One of them, Sarah, was already a stay-at-home mother when she suffered medical issues during her second pregnancy. At the same time, her boyfriend lost his job. Then, they lost their house. His family took them in but said there wouldn't be enough room for the new baby.
She was feeling, in her own words "super negative". In hospital, Sarah talked about her fears with her nurse, who suggested adoption. After being awake for 48 hours, post-childbirth and on strong pain medication, Sarah agreed – without any idea of what adoption involved or would mean. It wasn't long before a facilitator arrived, accompanied by the prospective adoptive parents.
"I was terrified," recalls Sarah. "The doctors, the nurses, everybody was like, 'This is such a selfless thing. You can tell you love your kids because you're trying to do what's best."
In Sarah's home state, parents can't consent to adoption until 72 hours after birth. When she and her boyfriend met with the agency-affiliated social worker, it was a few hours too early. She says the social worker changed the time on the official documents to comply with the law.
A change of heart
Two days later, recalls Sarah, she couldn't sleep or eat; she was crying constantly, and her milk was coming in. "My whole body missed my baby," she says. After asking an online support group if anyone knew how to revoke an adoption, she was directed to SOS. Renee Gelin arranged for a revocation letter to be written and notarised, and put Sarah in touch with a support volunteer.
In the next few days, both the adoption facilitator and adoptive parents threatened legal action. Sarah was offered money for her baby. They put her under incredible pressure not to reclaim her child. Eventually, after further obstacles were put in her way, Sarah got her baby back.
"I had no idea there was this side of adoption until after I was there," she says. "I never even considered there were any negative sides." While she'd seen adverts for adoption agencies in her doctor's office, she says there was nothing for support organisations like SOS.
Since then, Sarah and her boyfriend have split up. She and her children have moved in with her aunt and uncle, who previously supported her after the deaths of her parents. SOS helped with practical support, and she works full-time in a grocery store.
"The negatives I thought would happen didn't. I thought I'd be overwhelmed and incapable, but here I am. It's fine. My kids are awesome and healthy and safe and happy."
Also read: