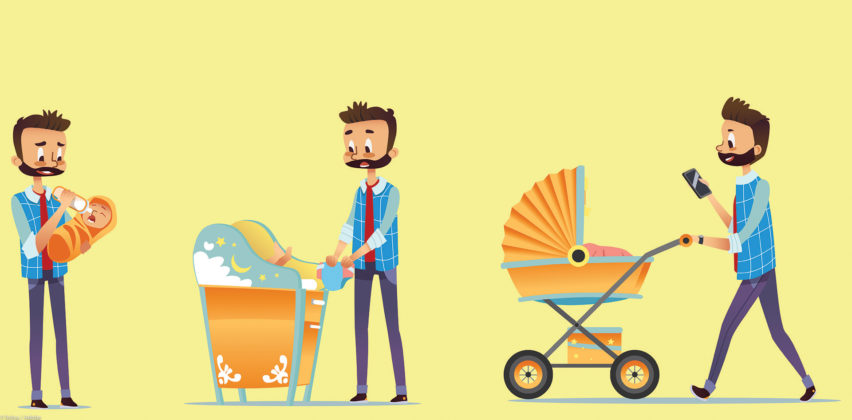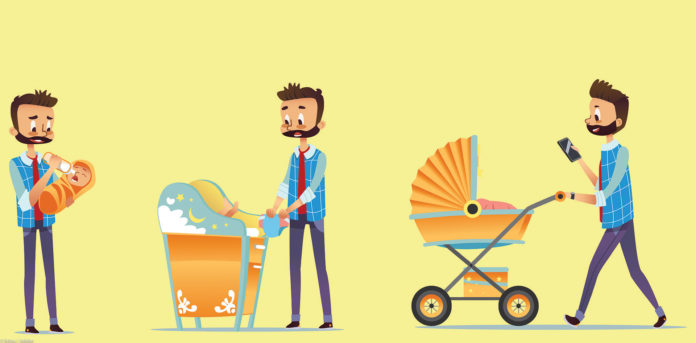 There's nothing like becoming a new dad. Looking in the face of your newborn for the first time is a moment you will never forget.
But, as exciting as the experience is, the thought of what's to come can be a bit terrifying.
What do you do when your partner goes in labor? How do you change a diaper? How do you even hold a newborn?
These are just a few of the questions that run through the mind of a dad to be.
To help prepare you for the adventure of becoming a first-time dad, let's take a look at this new dad checklist of everything you need to do to get you ready to care for your newborn.
Preparing for the Labor and Delivery Process
Worried about what to do when your partner goes into labor? You're not alone.
Just about every dad to be has some anxiety about what will happen when their partner goes into labor.
To help make the moment less stressful, here's a list of things to do beforehand to ensure you're prepared:
● Attend prenatal appointments with your partner
● Understand how to recognize the actual signs of labor
● Have a bag for the hospital packed and put it in an easily accessible location
● Make sure the baby room is finished (time will be limited when the baby is born)
● Ask the doctor any questions that you may have (there are no stupid questions)
Holding & Swaddling
Holding your newborn for the first time is an exhilarating experience.
But, if you're not used to it, it can be a bit intimidating as well.
To help build up your baby holding and swaddling skills, here are a few tips that can help you gain confidence:
● Wash your hands before holding
● Know the different ways to hold a baby
● Test different holding techniques to find which one your newborn likes best
● Know the various techniques for safely swaddling a baby
The way you hold and/or swaddle your newborn is going to come down to what makes your newborn, and you, most comfortable.
It's essential, however, that you understand how to safely perform the different techniques available to you.
How to Handle the Diaper Situation
As exciting as becoming a first-time dad is, not everything is sunshine and rainbows.
One of the less exciting aspects of parenthood is changing diapers. And while it may take some time to get used to it, this daddy's list of tips will help you become a diaper changing pro in no time:
● Prepare a changing bag that you carry with you when you're with your child
● Know the steps for changing a disposable diaper
● Know the steps for changing a cloth diaper
● If using a changing table or elevated surface, keep one hand on your baby while changing
● Be sure to clean and disinfect changing area after use
● Wash you and your child's hands immediately after a diaper change
Feeding Your Newborn
If your child is breastfeeding, your partner will handle a majority of the feeding process.
That doesn't mean, however, that you can't provide support to make the feeding process as comfortable as possible for your partner and child.
Here are a few tips to help with that:
● Learn about breastfeeding with your partner
● Ask them what you can do to make sure they're comfortable during breastfeeding
● Help them prepare for potential breastfeeding problems
● If using formula, get to know the bottle-feeding basics
How to Deal With the Lack of Sleep
While a whole of things change when you become a first-time dad, the lack of sleep will likely be the most noticeable for both you and your partner.
Here are a few tips to help you deal with sleep deprivation for new parents:
● Do your best to sleep when your baby sleeps
● Don't be afraid to ask for babysitting help from a trusted friend or relative
● Get good at taking naps
● Learn about strategies for getting your baby to sleep
Maintaining a Strong Relationship With Your Partner
Your life changes in drastic ways when you have your first child.
And while a lot of those changes are positive, caring for a newborn creates a lot of new stress and pressure for you and your partner.
Here are a few tips to help you deal with that stress while maintaining a strong relationship with your partner:
● Know that it's stressful for both of you and avoid the 'who has it worse' game
● Keep a sense of humor about the struggles of parenthood
● Calmly talk through issues whenever possible
● When it's clear that your partner is overwhelmed, offer to give them a break
● Do things that keep you connected
There really is nothing like becoming a first-time dad.
It's an experience that will change your outlook on life in a profound way.
But, as amazing as it is, that doesn't mean there won't be struggles along the way.
With this checklist of tips, however, you have everything you need to dominate fatherhood.
Also read: Confession – Why My Husband Is The Father Of His Brother's Children