Your newborn's skin is delicate, easily irritated and needs special attention – but how do you choose the best baby skincare from the many ranges available? Once you discover Mustela, you'll have your answer – increasing numbers of parents swear by nothing else.
An established expert skincare company for babies and mums-to-be, Mustela's products are the result of some 70+ years of dermatology research and made from around 95% natural ingredients.
Experts in baby skincare
Mustela is used in maternity clinics around the world and adored by parents in France, its home country. Now, though, their products are rapidly gaining fans in numerous other countries as parents have noticed the dramatic improvement they have on their baby's skin problems.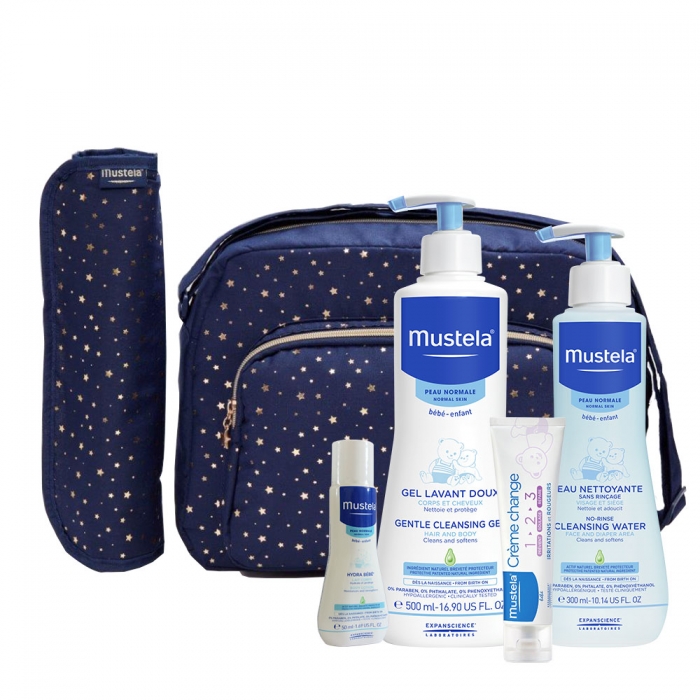 "My son's baby acne was horrific. I thought this was a little expensive but decided to buy it because I was curious. Wow, just wow. I gave my son a bath using the shampoo and body wash, gently washing his broken-out skin. Afterwards I used the micellar water. Within half an hour the redness and swelling was down. By bedtime, his face only had a few minor blemishes. Worth every penny, and it smells nice too," says one new fan.
Soothing and healing
Another reviewer said: "This was my first experience with Mustela. I was so impressed with this set that I bought another as a gift for my friend. The shampoo prevents hard cradle cap and the diaper cream did just what it's supposed to do. The micellar water is great for acne, and it all smells so good. Highly recommended!"
A third said they had tried other recommended products, but nothing worked on their baby's skin – except Mustela. "My baby is five months old. I tried different products for newborn sensitive skin that were hypoallergenic, but he still got skin rashes. Then we tried Mustela – and we still use it. It's very gentle and since then we've had no issues with his skin or hair. Love it."
The award-winning Mustela Newborn Arrival Gift Set comprises five of Mustela's most popular baby bathtime and skincare essentials, including foam shampoo, micellar water and nappy (diaper) rash cream. It's available through Amazon for £103.19. Click here to order your set.