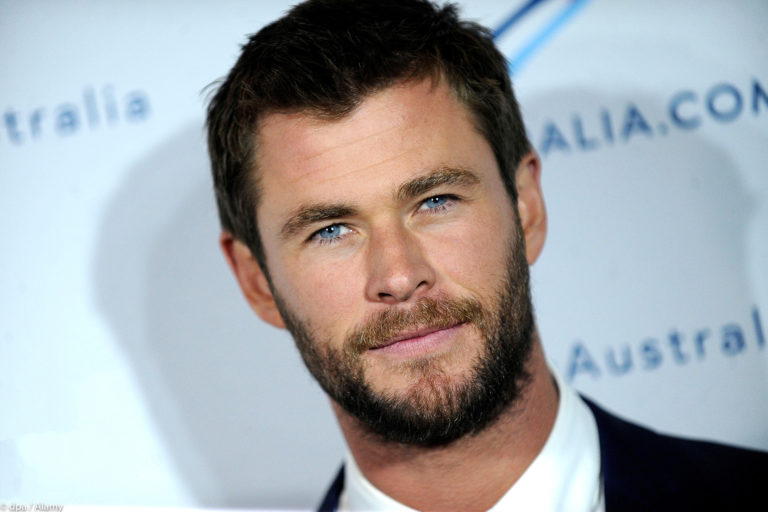 It's a fair bet that, at some stage, most parents have wished for superhero powers. That includes Chris Hemsworth, who plays Norse god Thor in several of Marvel Cinematic Universe's blockbuster movies. He and his wife, The Fast and the Furious actress Elsa Pataky, have a daughter and twin sons together – these are some of his parenting rules.
Be their hero
For your kids, this doesn't mean you have to save the world on a daily basis. There are some less jaw-dropping feats that mean just as much.
When the local bakery was too busy to make a birthday cake for India, his daughter, Hemsworth himself came to the rescue. A photo collage posted on Instagram showed him rolling up his sleeves and getting to work in the kitchen to make his little girl a dinosaur cake.
"What happens when the bakery says they don't have time to make your daughter a birthday cake? You get involves and smash one out yourself!" he told his followers.
Teach them to work for what they want
Both Hemsworth and Pataky believe it's important kids realise they need to make an effort to get what they want in life. They decided to store sweets and candy in a high cabinet – somewhere not too easy for their children to reach.
One of their sons manage to climb the fridge, so determined was he to get what he wanted. The couple said it's helped their kids understand that working hard is the way to achieve your goals in life.
Make quality time a priority
Who doesn't wish they had more time to spend with their kids? Hemsworth is no different, and he's been open about how his career has sometimes suffered because he puts them first. He's also said he'd be happy living his life out of the limelight for a while.
"There are other things in my life now – family, kids. I don't want to have to be in the position where I care if the phone stops ringing. I'm OK about potentially not acting," he's said.
Home should be everyone's 'happy place'
Hemsworth's career means he spends longer periods of time away from home than most of us. He always looks forward to returning because, he says, home is where he's happiest. That should be the case for everyone – it should be somewhere they feel safe and happy no matter how old they are.
He and Pataky also make it a point to show their children what everyday togetherness looks like, sharing simple chores such as trips to the grocery store.
Have fun
Taking time to relax is important – who wants to be serious all the time? Posts on social media have shown Hemsworth and his family taking part in jump rope skipping competitions and dance sessions together.
"Make space in your life for the little moments that count the most. Finding an activity to share with a child opens the door to plenty of opportunities for bonding," says Hemsworth.
Show kids how to rise to a challenge
When Hemsworth and Pataky announced they were leaving Los Angeles to move to The Avengers star's homeland many people were surprised. A 'kind of farm set-up' on the New South Wales coast of Australia is a far cry from being stalked by the paparazzi in California.
But the couple felt it would be the best thing for their children – and it also showed them that you shouldn't shy away from new adventures in life.
"This welcoming attitude here in Australia is something my wife and I instantly responded to, and I wanted my kids to be influenced by that sort of philosophy as well," he said.
Also read: