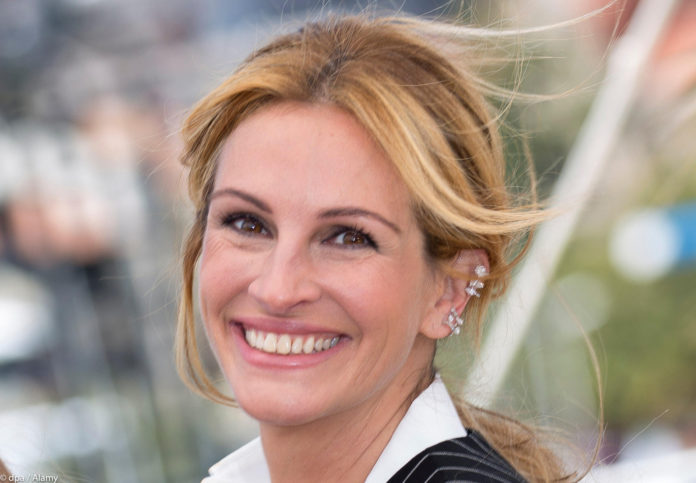 Since Pretty Woman, the romantic comedy in which she starred with Richard Gere, Julia Roberts has been a household name. She's won a handful of awards, including the Best Actress Oscar for Erin Brockovich, and three Golden Globes. She's married to cinematographer Daniel Moder and the couple have three children – twins Hazel and Finn, and son Henry.
Family mealtimes are an important bonding experience and we should eat with our children as often as we can, says Roberts. She aims to sit down with her kids for breakfast and dinner every day.
"It's really meaningful. We've had some incredible conversations," she explains. "It really punctuates starting things together and sort of processing and winding it down together."
2
Manage misbehaviour calmly
Dealing with bad behaviour can be stressful for both parent and child. It's also very easy to let emotions run away with us.
Roberts says her initial strategy is to use her 'stern parenting voice' to stop naughtiness. Then, she adds: "Once the emotion has quietened down, you can have a conscious conversation about the grievance."
It's important to Roberts that her children know they can talk to her about anything and they won't be judged. She says she used to talk to her sister about her problems as their mother was often busy, but the important thing was that she knew someone would listen.
"Just let your kids know they can talk to you about anything without judgement. They want to just talk and not have it be emotional," she advises.
Admittedly, Roberts has more freedom than many to arrange her life and work schedule so she can be with her children. She can call the shots, and has been known to take her family on location around the world with her while filming.
But even without that, she believes all parents should make as much time as possible for their kids. The priority should be on spending time together, not doing your own thing.
5
Twins aren't necessarily double the stress
Looking after one baby can be tough, but two? It's hard, says Roberts, but the important thing to remember is that you'll get through it. The actress admitted that when Hazel and Finn were small, there'd be sleepless nights when she felt very alone and helpless.
But, she added, that didn't last long. "You sort of get through it and you figure it out, and everyone does. It's trial and error, a whole lot of tears, and it's amazing," she said in an interview.
Also read: