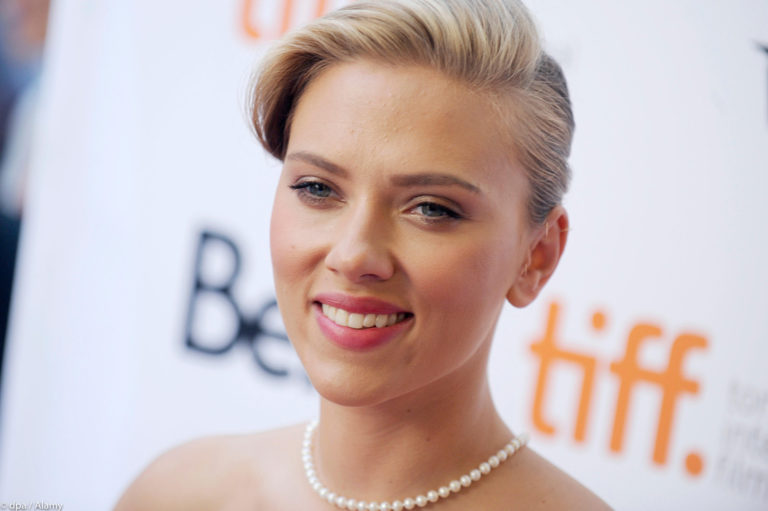 As superhero Black Widow, Scarlett Johansson is savvy, tough and in control. She's strong and outspoken in her personal life, too – she was one of 300 women who collaborated on Time's Up, a Hollywood initiative which aims to protect women from harassment and discrimination. But The Avengers actress and star of movies including Girl With A Pearl Earring and Lost In Translation says her favourite role is being mother to Rose Dorothy, her daughter with ex-husband Romain Dauriac.
1
Remember everyone's experience is different
As a new parent, you're vulnerable. You look at other mums and dads and wonder how they manage to make it look so easy. What are you doing wrong? Absolutely nothing – you just need to find your way, and who's to say they're not struggling too?
"I'm such a newbie at this," Johansson said after her daughter was born, adding that everyone's parenting journey was different. "I always really hate it when actors or people in the spotlight make giant grandiose statements about parenthood because it's so, so personal. I don't profess to know anything more about parenting than anybody else."
2
The best time to bond is while you're feeding
Johansson breastfed Rose Dorothy and said she found it a wonderfully grounding, nurturing experience. But it can be just as special if you're bottle-feeding – it's about creating a quiet, private time when your focus is solely on your baby.
"That is a pretty wonderful way to come back to yourself when you go home," Johansson said at the time. "You have to leave all that work stuff behind and be present with your kid. I am very thankful that's my reality at the end of the day."
3
Work together for your child's happiness
Very few splits are without acrimony, but Johansson and her ex-husband, French businessman, Romain Dauriac, are another couple who have shown it's possible to put your differences aside when you have a child together.
Their relationship is described as 'cordial' and they'll spend time together with their daughter, enjoying trips and activities. Co-parenting can be difficult, but they understand Rose Dorothy's best interests come first.
4
Let them see the real world
While we want to protect our children, Johansson knows it's also important her daughter grows up without rose-tinted glasses. She wants Rose Dorothy to understand what's happening in society and the challenges facing women as they make their way in life.
It's something she says she appreciated learning from her own mother: "She never shielded us from what was going on in the zeitgeist in culture," she explains. "She always made us aware, you know, socially aware. She always encouraged us to be politically and socially active."
Johansson is determined to teach her daughter that she can battle against inequality and achieve whatever she wants in life as a strong, independent woman.
5
It's ok to admit you're finding it tough
In an interview when Rose Dorothy was two years old, Johansson spoke about the challenges of being a working mother and admitted she was "barely holding it together".
"I don't profess to know anything about parenting, anything more than anybody else," she said. "Being a working mom is an incredible challenge and it's an incredible gift. I think you always feel a little bit of guilt. If you're at work, you feel like you're missing out on those special moments with your kid. If you're with your kid, you feel like you're not giving enough to your job. It's a balance."
Also read: