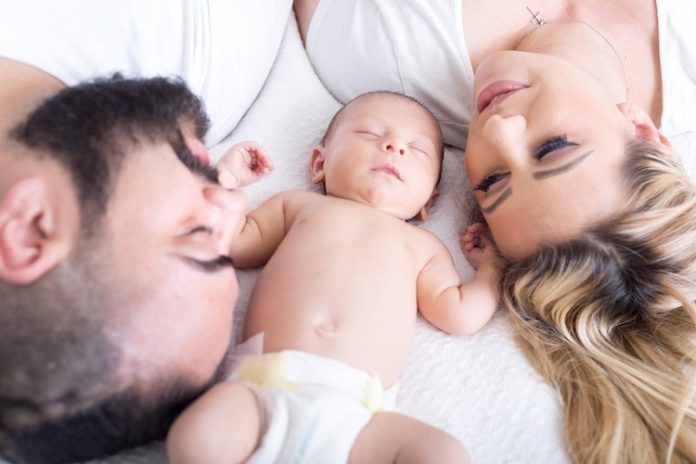 The UK is one of the least family-friendly countries when it comes to offering paid parental leave and affordable quality childcare, according to findings by UNICEF.
The children's charity has ranked 41 countries according to their maternity and paternity leave policies, as well as assessing the number of pre-school children aged above and below three years old who attend childcare facilities.
The UK was placed 31st, not only in the bottom third of the table but with just three other European countries – Cyprus, Greece and Switzerland – below it. Sweden, Norway and Iceland were the top-ranked countries.
Parental leave
UNICEF says parents should be offered six months paid parental leave and have access to good quality, affordable childcare. In the UK, new mothers are currently eligible for six weeks' leave at 90% of their average weekly earnings followed by 33 weeks at £149 (or 90% of their average weekly earnings if lower). They may then take a further 13 weeks of unpaid maternity leave. Fathers are entitled to two weeks' statutory paternity leave at £149 per week.
In contrast, Estonia offers women 85 weeks' maternity leave on full pay. However, UK parents do better than their counterparts in Japan, Australia and the US, with the norm in the latter being zero parental leave.
Parents in the UK were also more likely to cite high fees as their reason for not using childcare facilities.
Forging stronger bonds
UNICEF says it's important for countries to have family-friendly policies as these strengthen the bonds between parents and children, which in turn benefits society.
Henriette Fore, UNICEF's executive director, said: "There is no time more critical to children's brain development, and therefore their futures, than the earliest years of life. We need governments to help provide parents with the support they need to create a nurturing environment for their young children, and we need the support and influence of the private sector to make this happen."
Earlier this year, research by the Trades Unions Congress discovered only 1% of new parents in the UK who were eligible took advantage of the shared parental leave allowance. The TUC said that take-up remained poor, four years after it was introduced, because the £145 per week payment wasn't enough for most fathers.
Liam Sollis, UNICEF UK's head of policy, said: "UK working parents and caregivers still face major challenges balancing work and caregiving responsibilities. While the UK government is taking steps to review and raise awareness of family-friendly policies, take-up of shared parental leave, particularly among fathers, remains unacceptably low and much more needs to be done to tackle the financial, cultural and administrative obstacles that many families face."
Also read: