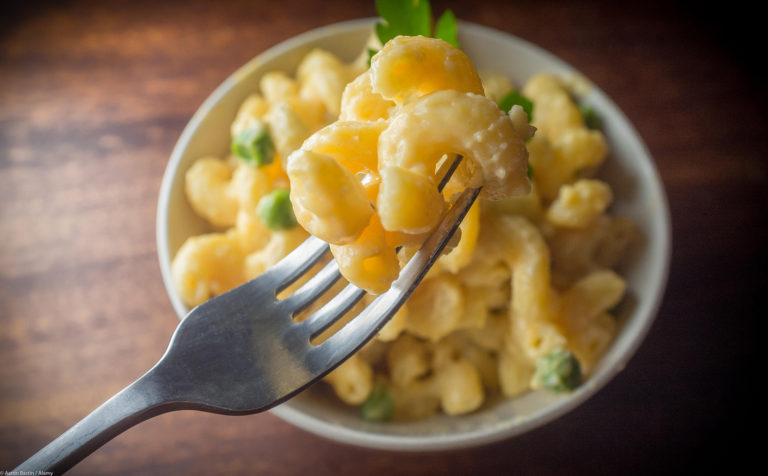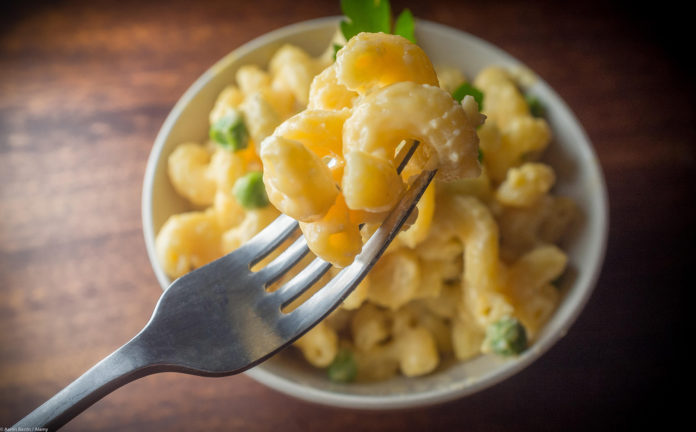 Who wants to spend hours in the kitchen? This recipe is quick to prepare and tastes delicious – ideal for a weekend family supper.
Prep time: 15 mins approx.
Cook time: 45 mins approx.
Serves: 2 adults & 2 children
Ingredients:
200g butternut squash, cut into chunks
125g frozen peas
1 leek, finely sliced (around 75g)
300g macaroni (or preferred pasta shape)
50g butter
30g plain flour
700ml milk
200g mature Cheddar cheese (or preferred alternative)
1 slice of day-old bread, blitzed into crumbs
Method:
Preheat the oven to 200C/fan 180C.
Steam the butternut squash over boiling water for 15-20 minutes until tender, then puree in a food processor.
Cook the pasta according to pack instructions.
On the hob, melt the butter in a medium-sized pan. Add the leek and cook for two minutes. Stir in the flour and cook for a further 1-2 minutes before taking the pan off the heat. Whisk in the milk gradually, a little at a time.
Return the pan to the heat and bring to the boil, stirring constantly. Simmer for five minutes before adding the peas and bringing back to a simmer. Remove from the heat and stir in the butternut squash and half the cheese.
Mix the cooked pasta into the sauce and transfer it all to an ovenproof dish. Sprinkle over the rest of the cheese plus the breadcrumbs.
Bake for 20 minutes or until golden and bubbling.
Serve with a green salad – although this might just be for the adults!
Also read: