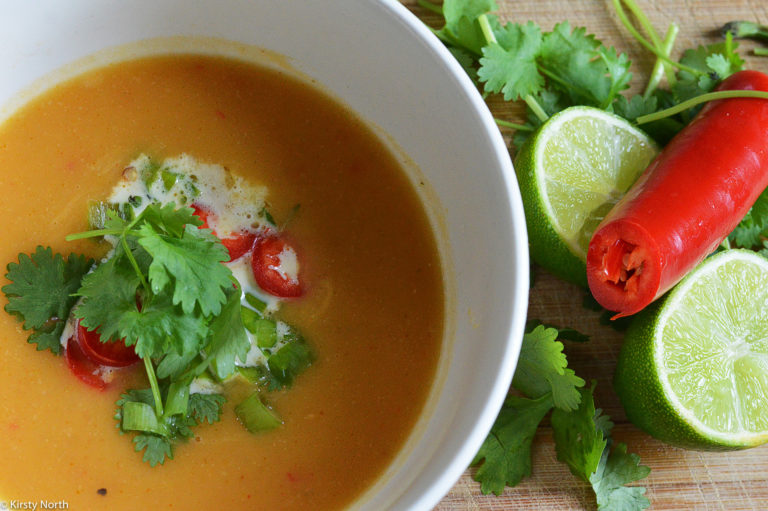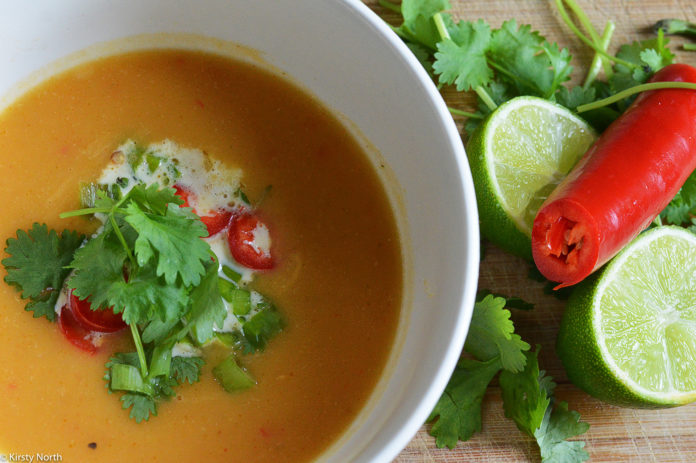 Every parent needs what I call a 'magic veggie' recipe in their arsenal – something packed with vitamins and goodness but looks harmless enough that even the fussiest child will try it.
Enter sunshine soup. I first threw it together in fit of pique while on a health kick and craving some comfort food. It's hit the spot for me and my boys ever since.
Even my extremely picky youngest devours it by the bowlful and it's now our family's go-to for days when life's little disappointments need putting into perspective.
Bright yellow in colour to lift even the gloomiest spirit, and full of eastern flavours, it's the perfect quick-fix for a grey day, or black mood.
Ingredients:
1 pumpkin (or large butternut squash if not in season), cubed
1 swede, cubed
2 carrots, chopped
150g red lentils
750ml of chicken stock (vegetable is fine)
2 large potatoes peeled and chopped
1 stick of lemongrass
1 handful coriander, coarsely chopped
1 tbsp of ground cumin
1 red chilli, finely chopped
1 tin of coconut milk
Juice of 1 lime
Seasoning to taste
Sour cream to serve
Method:
Rinse the lentils, then simmer in the chicken stock in a large pan with the veg, lemongrass stick and the spices for up to an hour.
Once all the veg are soft and lentils cooked through, remove the lemongrass stick and blend to a puree. Return to a low heat.
Add the coconut milk, lime juice and coriander (saving some for the garnish) and simmer for no longer than five minutes.
Serve in a deep bowl garnished with some grated lime, chilli, the remaining coriander and a splodge of soured cream.
Enjoy!