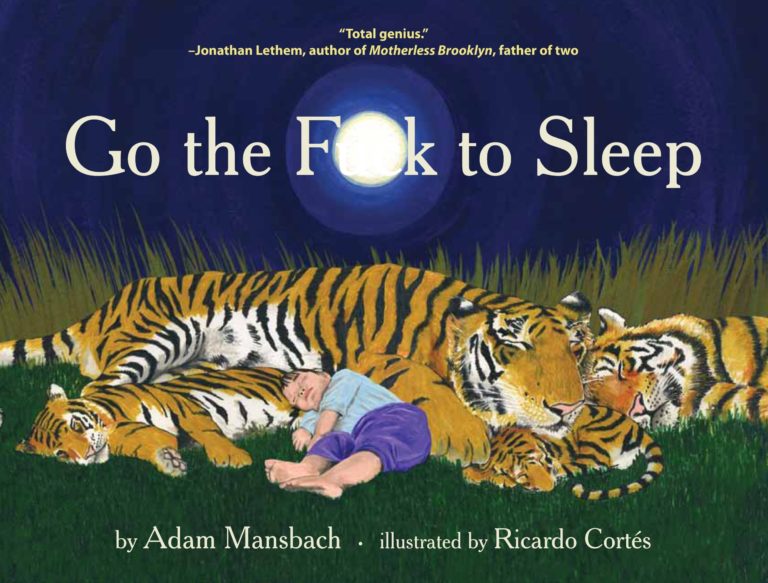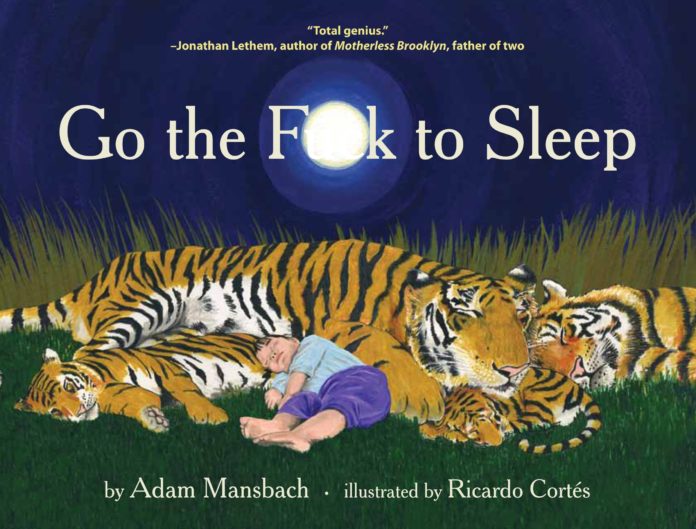 Ah, the nightly routine. Bathtime, supper, cuddles, a bedtime story, and your little one snuggles down and goes off happily to the Lane of Nod for at least a few hours. It's the perfect scenario – and a fairy tale in itself, as most parents will tell you.
Which is why Go the F**k to Sleep is the perfect gift for any parent you know – experienced, new or expectant. Written by Adam Mansbach and illustrated by Ricardo Cortés, it's a bedtime book for parents who live in the real world (or need to know that mischievous cartoon kittens and cutesy rhymes often won't send your little one into a peaceful sleep).
Refreshingly real
Be warned – the language is, um, robust and not for the faint-hearted. But Go the F**k to Sleep is also affectionate and refreshingly honest, capturing the oh-so-familiar trials and tribulations of putting your child to bed and getting them to sleep at night. (As someone whose daughter rarely slept soundly until she was around six years old, this strikes a chord with me.)
It's hilarious, truthful and an ideal birthday, shower or Christmas gift. Just don't read it to the kids if they're likely to repeat what you say.
Absolutely hilarious
"Hilarious if you don't mind bad language!" says one reviewer. "Bought for my stepbrother and sister-in-law whose baby was not sleeping at all, and they saw the funny side. I think it may have cheered them up a little bit. Not suitable for anyone who is easily offended."
Another writes: "Brilliantly funny book. I bought it for friends with a baby on the way and they loved it. I know there are readings online but the book, with the illustrations and the hilarious content, is a quality item and well worth the money."
"This is a brilliantly written, light-hearted and witty book that will put a smile on any sleep-deprived parent's face," adds a third. "Maybe just don't actually read it to the kids."
Go the F**k to Sleep by Adam Mansbach is available from Amazon for £7.15. Click here to order a copy.