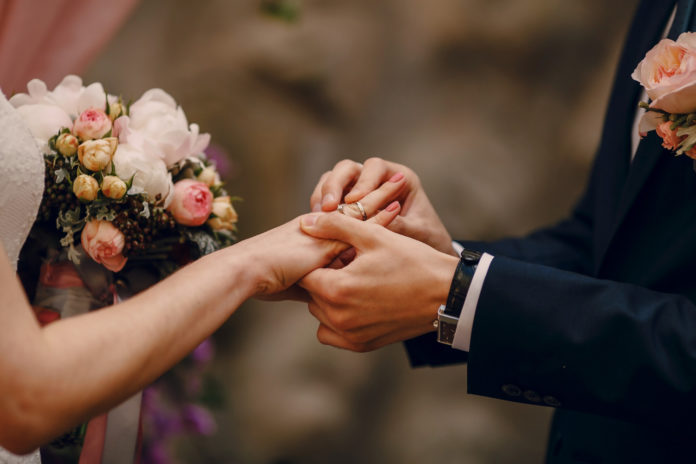 A marriage is usually a highlight event in someone's life. Therefore, if you reside in Utah, you need to conduct adequate research. Doing so ensures that you have everything in order, especially since marriage requirements differ from state to state.

That said, here's what you need to research before getting married in Utah.

1. Venue
Getting married in Utah is not a daunting task. However, it requires proper planning. The plan should depend on how elaborate you'd like your wedding to be. Notably, you have to start by researching suitable wedding venues in Utah.

Such research is critical to establish the availability of a venue on your scheduled wedding date. There's a likelihood that another couple intends to get married on the same day. So, you wouldn't want to get inconvenienced on your big day.

Besides, not all venues are the same. Conducting this research will allow you to choose a suitable venue for your needs. Additionally, it will enable you to select a venue that matches your wedding's theme.

2. Figure How to Get a Marriage License
Another reason you need to conduct your research is to establish how to apply for a marriage license. Researching will allow you to gather the required information. Specifically, the information that you'll need to present to the county clerk.

Usually, you need to present your full name, place of birth, address, and date of birth for you and your spouse. Additionally, you will need to present the name and birthplaces of each of your parents. Therefore, without conducting your research, you'll most likely miss these crucial details.

Besides that, you have to provide your social security numbers and the mother's maiden name. You also need to present your valid picture IDs of a birth certificate in its place.

Moreover, research will enable you to establish whether you meet the age requirements. In Utah, persons aged 18 and above do not need someone else's consent to get married. However, individuals aged between 16 and 17 need their parents to sign consent forms.

People aged 15 are also allowed to get married in Utah. But the judge will require them to meet specific conditions, such as attending marriage counselling. It is illegal for persons aged below 15 to get married in Utah.
3. To Find Someone to Marry You
A marriage has to be officiated by a third party. Consequently, you need to have someone in mind. But if you don't, you can start looking. Keep in mind that there are specific persons that are permitted to unionise a marriage in Utah.

You can settle for a priest, minister, rabbi, or Native American spiritual adviser. Alternatively, you can choose the mayor, governor, judge, county clerk, or county commissioners. In certain circumstances, specific members of the legislature can officiate a wedding.

4. Determine the Fees to Pay
Usually, people have to pay specific fees to get married in Utah. As a result, you need to find out how much you're expected to part with. The most suitable way to determine this is through calling the county clerk's office ahead of your scheduled wedding date.

Calling will allow you to establish the amount and the acceptable forms of payment. However, keep in mind that the information you get differs from one county clerk's office to the next. In Utah, you will most likely pay $40. You can pay with cash, Visa, debit card, or MasterCard.

Additionally, conducting your research will help you establish the validity duration of your license. Usually, it is valid as soon as you receive it, but it expires in 30 days if you fail to get married. Fortunately, you can get a refund if it expires.

5. Establish Common Marriage Law in Utah
Usually, common marriage laws exist, and doing your research will help you determine them. Your research will inform you that there is no common marriage law in Utah. However, you can ask the court to recognise your relationship as a marriage, even without the ceremony.

Should the courts approve the request, then you're considered married. However, you can only get approval after meeting specific conditions. You have to be of legal age and capable of entering a solemnised marriage. Most importantly, you must have lived together and presented yourself to the public in a manner that illustrates marriage.

Your research will allow you to know the documents you need to fill in to complete this process. Additionally, you will establish the fees to pay for this process. To gather adequate information, you can check it at the utcourts.gov website.

6. Determine How Long it takes to acquire a Marriage License in Utah
Different states have different waiting periods for acquiring a marriage license. However, Utah doesn't have a waiting period. You can head to the offices and complete the application process fairly quickly. Once you get your license, you could even get married immediately.

7. Determine if You Can Apply for a Marriage License Online
With most processes getting digitised, you can check to see whether you can apply for your marriage license online. Utah issues marriage licenses through online applications. You can check their website to determine how to go about it.

However, you must keep in mind that some counties require you to start the process online. Afterwards, you can make a physical appointment to get your license signed. That's why it's advisable to call in advance to determine how to best obtain your marriage license.

8. Determine How to Get a Copy of Your Marriage License
You should also research to determine how to acquire a copy of your Utah marriage license. Usually, this depends on the county that you apply from. You could get several copies of your marriage license as part of the money you pay to a Utah court.

Alternatively, you can get certified copies from Utah Vital Records online. You could also obtain the copies by contacting the county office where you made your application.

Conclusion
Marriage in Utah is pretty straightforward, especially since the licensing process isn't daunting. However, you must conduct adequate research to determine what's required of you. Keep in mind that Utah County has specific marriage requirements. Therefore, the research will direct you to what is required.